When you do want to become an Amazon seller you need to gather all the useful information about how to succeed on your new "investment", on this post you are going to learn which are the best books about Amazon and how they are going to make you thrive.
And, how do I sell on Amazon? You may ask. Well, one of the first things you do need to learn is what is Amazon FBA (or Fulfillment By Amazon), which is the system that makes Amazon makes available to you, so you are going get it all easier and just worry about stocking your products. Here's our shortlist for the top books about Amazon Selling.
📆 Last updated: October 2023
If you are looking for a book about how to find and launch your first private-label product on Amazon, this book is the answer to all your questions (and prayers), and you will be able to do in 90 days or less.
The author, Scott Voelker, got inspired about the stories of people who have gotten rich by selling their own private-label product on Amazon, so he wrote a book about some of the best tips to achieve it.
"Amazon Selling Blueprint" is one of the top books about Amazon FBA to help you find product ideas to what to look for, his personal recommendations for locating manufacturers and vendors who are easy to work with, as well as real-life case-studies and a "secret" formula to win a profit of $100 per day.
What are you waiting for? When you end reading this article, go on and start making those fresh bucks out of Scott Voelker's advice.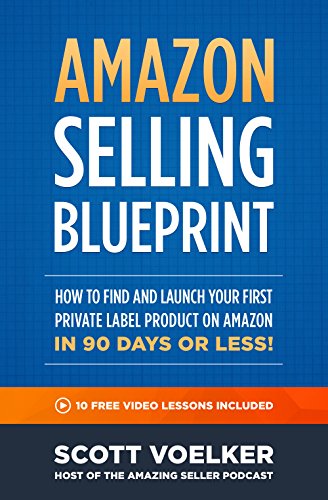 Do you wanna know why and how you should wonder about starting to build a profitable business on Amazon? This time Ged Cusack has got your back!
When you are looking for books about Amazon, in "FBA – Building an Amazon Business" you are going to learn all the cool tricks and basics about how to thire at being an Amazon vendor.
By following each of the steps of this book, you will given plenty of knowledge about the freedom to work your own hours for your own business, so you can buy stuff from one country and ship them to another without even having to physically touch them, while making a successful business for you.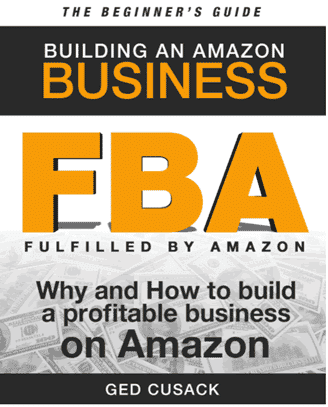 This is one of those books you just have to read. Wether you are an Amazon Vendor or not. This is one of the few books for Amazon Vendors, but is shows how the Amazon game goes. The guys at Buy Box Experts have compiled every single aspect that can affect your revenue as a partner on Amazon Retail, plus all the stuff you need to monitor to avoid things going south.
To me, one of the best Amazon books around, written by trusted experts on the Retail area: how brands sell on Amazon, tradeoff strategies, MAP strategies, how to monitor your distributors and other sellers, what to negotiate with Amazon…
I love so much this book I've read it three times, together with their second book "Controlling your brand in the age of Amazon". Both are absolutely a must and I've recommended to both friends and clients many times.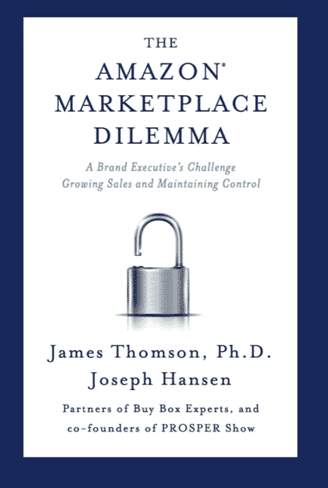 Are you interested in buying products and reselling them on Amazon? Well, you are on the right patch to become a great Amazon FBA (or Amazon vendor), and all you do need is to find the right books about Amazon, so your new business-vision could go to the top of sells and make you win that extra money per month.
"Amazon Selling Secrets: How to Make an Extra $1K – $10K a Month Selling Your Own Products on Amazon" by William U. Peña, is a great book if you want to learn the "art" of mastering of being an Amazon vendor.
The chapters go all through the level of desirability of a product is, how to create a unique brand, to learn the basis of effectively manage your inventory and fulfill orders with the little of the efforts but achieving a great ROI.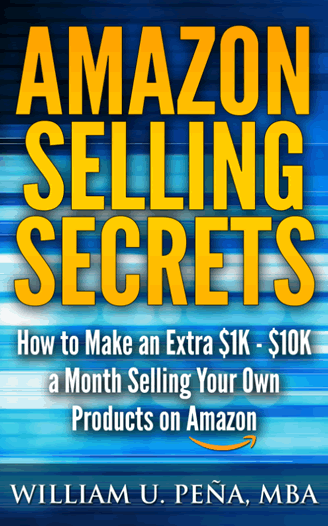 Well done, you are just about to meet the ultimate beginner's guide to sell on Amazon! "How to sell stuff on Amazon: your beginner guide for selling something online", by Victor Maere, is a recompilation about what you do need to learn, as an online marketer, in order to get the best score on your sells.
Victor Maere has been an Amazon vendor for many years, so he himself has experience the ups and downs of this online niche.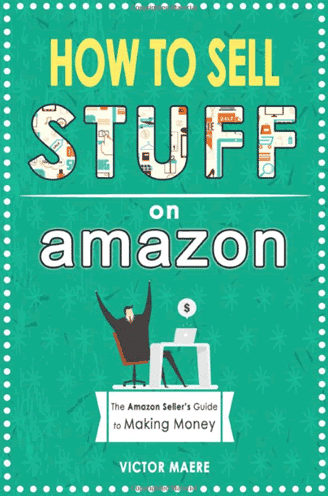 Sometimes, all that you do need is a little push so you can jump into that business or new career path that you feel attracted to, but do not know if you do want to pursue it consistently.
With the right books about Amazon FBA you are open to learn the right tips so "Selling on Amazon – Amazon Seller Secrets Revealerd Volume 1: Getting Started", by Manny Coats, is just the inspirational read you do need. Manny Coats is the genious behind Helium 10, so he knows what he is talking about.
Through this powerful and inspiring book you are going to learn about which are the best products to sell on Amazon, the product categories that do have a better performance, how much money you do need to be selling, and about how much money you could be making.
All by learning stories of expert sellers of Amazon, about that their methods, strategies and opinions are about the FBA seller system of this platform.
This book, which is the Volume 1, all of you beginners out there, will be touch by some thought-provoking questions which do search you to aim about getting started selling on Amazon.
Even if you do have experience in this sector, you would be able to find value and learn more knowledge about what the secrets are for Amazon Sellers.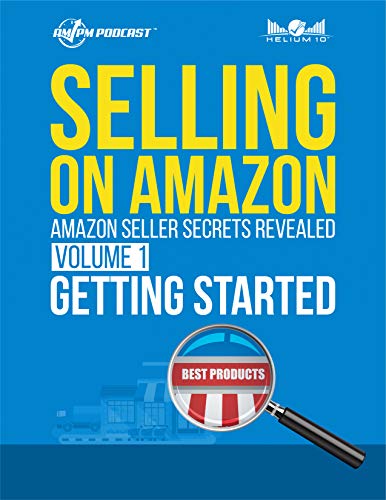 Through all the books about Amazon, this 101 is one of the most complete guides for all those who do want to be an Amazon FBA.
"Product Research 101: Find Winning Products to Sell on Amazon and Beyond", by Reane Clark, will guide you through the basic steps you do first need to make to find the top selling products, so you can establish what your "new" occupy is going to be as an Amazon vendor.
This book is going to make you wonders whether you are an experienced Amazon seller or are just getting started on the Amazon FBA game. Reane Clark is going to make you improve your skills to thrive by creating your own brand so you can be on right path of building a new chosen career, and leading yourself to find great products to put into a successful strategy.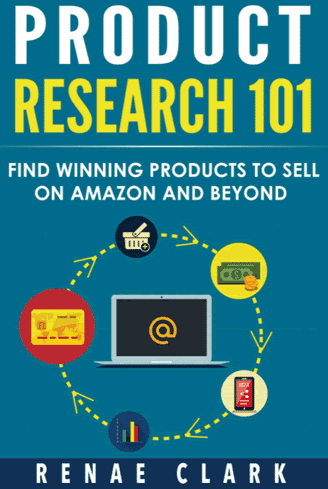 This step by step beginners guide is all you have been waiting for. There are many books about Amazon and how to become a successful Amazon FBA but this one goes up front to expose all those gurus "promises" (but, let's be real, fake promises and tails), so you can learn the right way to step on the Amazon's vendor path.
On "Amazon FBA Step by Step", by Red Mikhail, you will learn how to create a product listing that do converts into cash, the best-practices for your strategy and daily practice, how to get Amazon reviews and the benefits of them, between other things.
Oh, and he is updating the book every year, so you won't find any outdated info.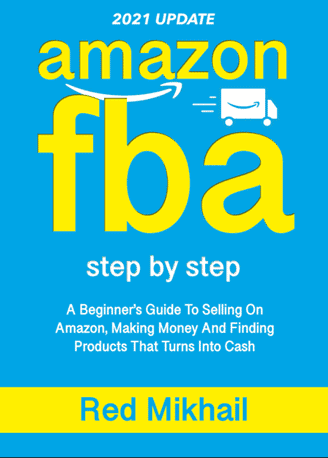 This place used to be for the "Book Flipping: 10 Steps to Setting Up and Fully Automating a Used Book Selling Business on Amazon" but, as I keep on reading about Amazon Seller and Vendor and buying new books, I just realised you have a MUCH BETTER book about flipping (you can apply it for books too) and it's Toyfolio
An straight to the point book on flipping toys with strategies and learnings you can apply to any flipping business wether it's on Amazon, Walmart or other marketplaces. And absolutely must.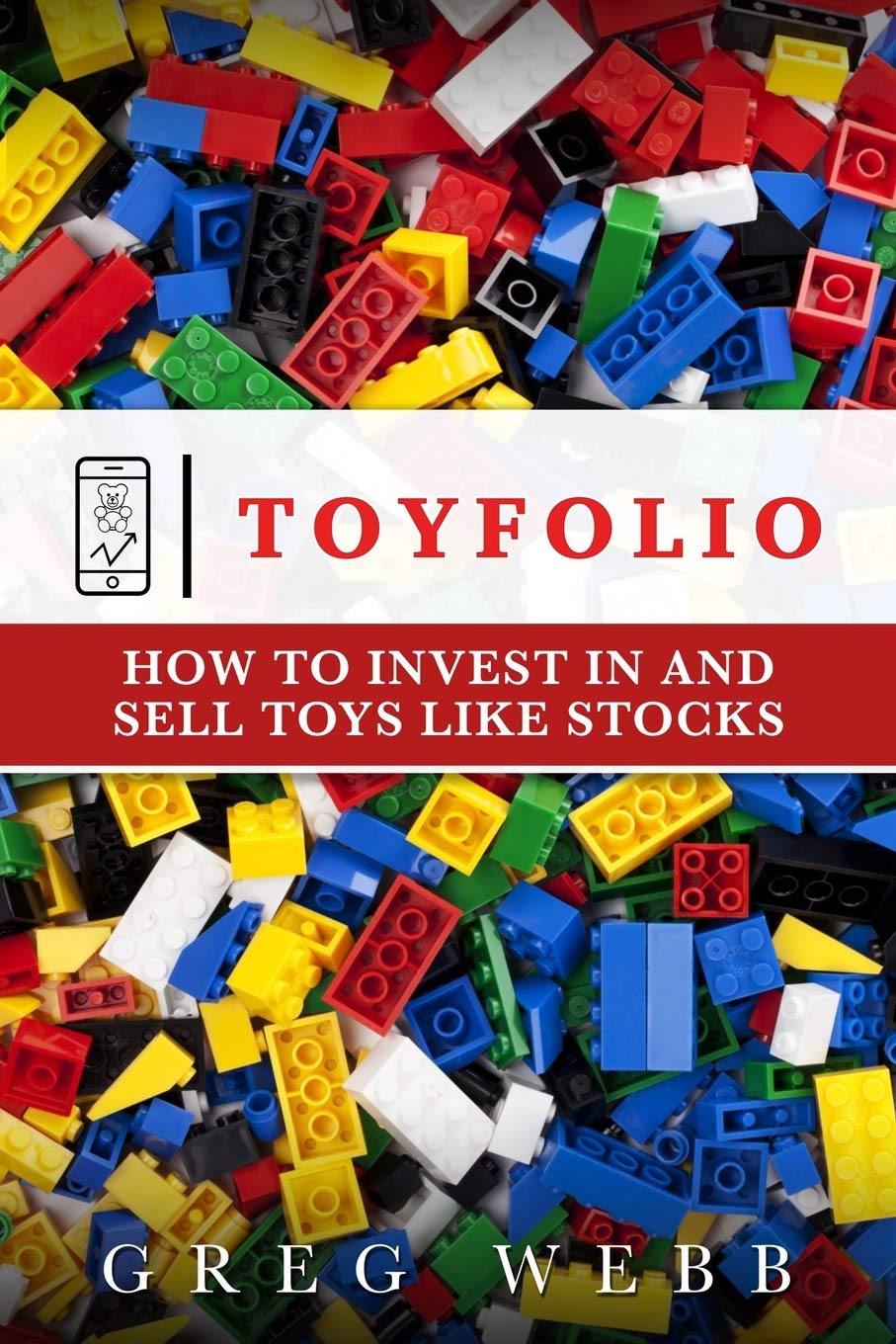 If you thought that this list was finished, you got it all wrong! We have saved the best of books about Amazon for the last. You are going to learn how to make a monthly extra-income of thousands of dollars by being a part of the Amazon FBA with the book: "The Amazon Sales Formula: A No Experience Required, Step By Step Instructional Guide To Leverage Private Labeling and Fulfillment By Amazon, To Generate Thousands Per Month In Passive Income", by Michael Marani.
By Maranis' experience you will be able to learn how did he make it to earn some extra thousands of dollars per month, without the need of doing some ridiculous expensive courses about Amazon.
On his book you are going to learn how to identify the products with the best performance and how are the customers searching for them, as well as creating your own brand for your business. You will learn how to develop an automated system of getting positive reviews and how to negotiate with the best potential suppliers.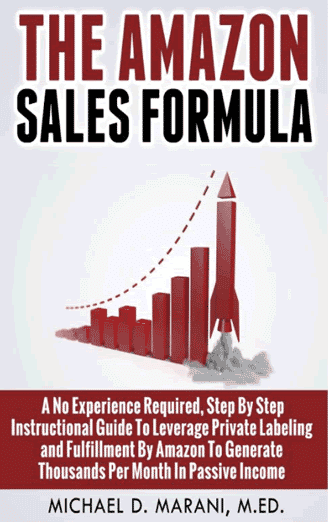 There you go. Here are the 10 best books about Amazon. Are you already set to become a successful Amazon seller?
More posts
I work as an independent eCommerce and Amazon consultant.
Clients
Estrella Damm, Intersport, Bella Aurora, Lladró, Textura Interiors, Nice Things Palomas, Castañer, Due-Home and many other clients.
Lecturer & Teacher
I teach and have been a speaker at: Meet Magento, Prestashop, Prestashop Day, SEMRush, Cambra de Comerç Barcelona, ​​ClinicSEO, Ecommbeers, Ecommbrunch, Ecommercetour.com, Ecommfest, EOI, ESIC-ICEMD, Foxize, Generalitat de Catalunya, Inesdi, Quondos and The Valley. In addition, I have done in-company trainings for brands such as Orange and Adidas.
Writer
I collaborate writing articles for Helium 10 blog, Shopify, SEMRush, La Vanguardia, eCommerce-news.es, Marketing4ecommerce...
Partner
Helium 10, Jungle Scout, Avask, Sellzone, Helium 10 Seller Solutions Hub Partner
Social
LinkedIn, Twitter, Wikipedia, Youtube, Quora, ISNI 0000000513224289, About Jordi Ordonez
Disclaimer: This is a promoted post by the advertiser / we are affiliated with the software