Amazon, with its 16 marketplaces across the globe, presents an incredible business opportunity for growth beyond the geographical confines of one's location. Whether in your own country or somewhere you may have never even visited before, Amazon allows for your product to reach the hands of people who would otherwise may have never had the chance to even hear about it. The question is – how do you compete in a foreign market, and with an audience you're not familiar with?
Here is where language plays the most important role in efficient product marketing. Your products' success hinges on how strongly you can get their unique selling points across in a way that resonates with its intended audience. It's easy to see, then, that among the first things that need to be addressed before entering a new market is the issue of your listings' translation.
In order to avoid the painful and often costly pitfalls associated with improper or incomplete listing translation, we're going to share 5 useful tips on how to get the job done right – and make sure you start off your international selling journey on the right foot!

Avoid automated translations at all costs
Are you thinking of putting your listing through Google Translate or other automated translation tools? Well, think again!
There's no recourse when it comes to vetting automated translation results, and the threat of producing a text that's subpar or even downright nonsensical is genuine. Try to see things from a client's perspective – would you buy something with glaring grammatical, syntactical, or phrasal errors? Most likely not.
No matter how good your product is, if someone comes across a text that presents it in an intelligible way, they will be put off of it. So, if you had been considering going this route for your listing translations – think again!
Hire a professional translator
Okay, say you believe in the importance of forgoing automated means and recruiting someone to do the translation for you instead. It's essential to entrust the work to someone who has in-depth knowledge of the language to which you intend to translate your listing. A professional translator has gone through years of specialized training to acquaint themselves with the depth and breadth of the languages of their specialty.
Not only that, but they've also spent significant time honing their skills by applying their knowledge on projects that require the precision and expertise only a professional in the field can bring. Better yet, finding a translator that specializes in Amazon listings and Amazon SEO will help you get a listing that's created for a seamless Amazon buying experience. In other words, this is not a task that should be given out lightly; trust in the pros and their know-how for results that will – literally! – speak for themselves.
"Localize" your listing for your marketplace of choice
The translation process goes beyond a simple word substitution or ensuring that the final text is cohesive in both grammar and meaning. The key to a compelling translation is understanding the nuance of each language and culture and conveying that in a way that does not betray the original text's meaning but isn't hard to understand by those reading the translated text, either.
In essence, you should aim for your translator to be adept at catching the pulse of the intended audience – their needs, desires, and the things that make them "click." It's also vital for your listing – or even product name – to be free of words that may be interpreted differently in the language you intend to translate it to.
Unbeknownst to you, you may be using otherwise innocuous words that have funny or even sinister meanings in other languages! You also need to ensure that measurements in both your listing and your product packaging are listed following the metric system used in each country you intend on selling your product in. A translator who will localize your listing with the cultural context in mind will make certain that your listing is free of any such errors!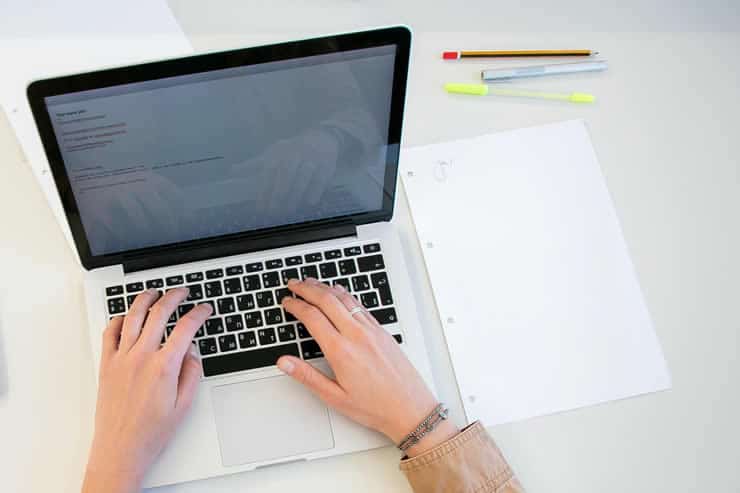 Make your listing stand out in your marketplace
Much like listing text itself, keywords cannot be translated word for word and are expected to yield results in the same way they do in their original marketplace. That's because people use different words to look for different things, and, often, some words don't mean what one might think they do in another language. What's more, keyword rankings vary significantly across marketplaces, and you may be surprised to find that your product may be described in a completely different way in different areas of the world.
That's why you need to conduct keyword research anew and re-optimize your listing with your new marketplace in mind. And, if you're planning on expanding to more than one marketplace, you should note that the optimization process should be done separately for each one of them.
Now, having read our article, we're sure that you're ready to embark on a global seller journey on Amazon with confidence! Let us know in the comments if you have any questions regarding your Amazon listing translation and we'll reply with more tips!
---
This is a post written Andromachi Dimitriadou, at YLT Translations, expert Amazon translators
YLT Translations has been established in 2019. and has grown to be a leading Amazon dedicated translation agency, which helps international sellers expand to all international Amazon marketplaces. What makes them so different from other translation agencies is that they have 80 native translators who know Amazon and can do keyword research. Localization is maybe even more important than translations itself, because you have to adjust your products to the target audience. Without localization and using the right keywords, potential buyers would not be able to understand or find your product.
More posts
I work as an independent eCommerce and Amazon consultant.
Clients
Estrella Damm, Intersport, Bella Aurora, Lladró, Textura Interiors, Nice Things Palomas, Castañer, Due-Home and many other clients.
Lecturer & Teacher
I teach and have been a speaker at: Meet Magento, Prestashop, Prestashop Day, SEMRush, Cambra de Comerç Barcelona, ​​ClinicSEO, Ecommbeers, Ecommbrunch, Ecommercetour.com, Ecommfest, EOI, ESIC-ICEMD, Foxize, Generalitat de Catalunya, Inesdi, Quondos and The Valley. In addition, I have done in-company trainings for brands such as Orange and Adidas.
Writer
I collaborate writing articles for Helium 10 blog, Shopify, SEMRush, La Vanguardia, eCommerce-news.es, Marketing4ecommerce...
Partner
Helium 10, Jungle Scout, Avask, Sellzone, Helium 10 Seller Solutions Hub Partner
Social
LinkedIn, Twitter, Wikipedia, Youtube, Quora, ISNI 0000000513224289, About Jordi Ordonez