Are you an Amazon FBA Seller? Then Amazon owes you money!
So you're selling on FBA? Then, Amazon most likely owes you money!
Join our newsletter and get 18 discounts
Join now!
Through our discussion with several FBA sellers we discovered a few months ago that many FBA sellers were being owed money for damaged stock in Amazon's warehouses.
We performed several analyses and one of our case studies, a UK business making approximately £10k revenue per month by shipping around 1000 units was owed around £5k for the last 18 months! Crazy right?
What's more, Amazon's Term of Service only allow claims to date back 18 months so FBA sellers should not wait any longer to start recovering their money.
This initial analysis increased our intrigue and so we decided to investigate further in order to understand what is happening and how widespread this issue is.
Damaged Inventory
When you entrust your goods with Amazon fulfilment services, they take their responsibility seriously. Your products are processed quickly, customers receive their orders quickly and well packaged.
However, from time to time one of your products may get damaged whilst in transit from one Amazon warehouse to another or whilst being moved within a warehouse.
When this happens:
Amazon will either replenish your stock with the same item from somewhere/someone else
or refund you in cash for the value of the item.
But here's the catch. Amazon is not a perfectly oiled machine when it comes paying out money. This means, third party sellers are not always refunded.
And if you don't raise a claim against Amazon within a certain period of time, then you'll never see this money again.
Refunds not returned
When customers ask Amazon for a refund, Amazon obliges and reimburses the customer immediately using the third-party merchants' money.
But customers don't always return their products, in which case, Amazon should reimburse the merchant for the value of the item.
However once again, this is inconsistently done, meaning you are not always reimbursed for the value of the item when it is not returned.
This leaves FBA sellers with two options:
Do nothing as you don't have time to chase after Amazon, or
Spend several hours & days reconciling around 7 reports needed to derive the appropriate result. And then spending hours filing cases with Seller Support and following up on each one.
Thankfully, there is a third way!
There are several tools out there that calculate what you are owed. Once you've entered your data they calculate what you are owed and product you a report. Here's some of the recommended ones:
How Trendle.io can help you get your FBA money back
The tool calculates 20 use cases and will charge you either 10% of the amounts actually recovered by filing claims on your behalf so you don't have to do the leg work.
Our investigation so far has found that nearly all FBA sellers are owed at least something.
This varies greatly depending on volume of sales and value of inventory.
So, now, it's time to claim your money back using Trendle.io!
More posts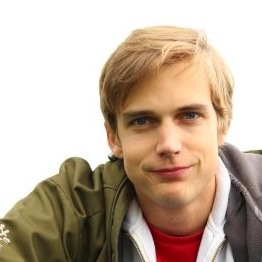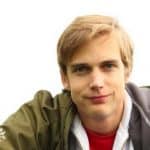 Tanguy Rohou
was once the founder at Trendle.io (his fourth startup) a multi Amazon tool for Sellers and is now the Founder at
Lock Sourcing LTD
, an Amazon Seller based in the UK.