Returns are profit killers on Amazon! Find out the truth about your profit! Amazon sellers often calculate returns approximately or ignore them completely.
However, it is very important to take all returns into account, because returns can reduce a large portion of your profit.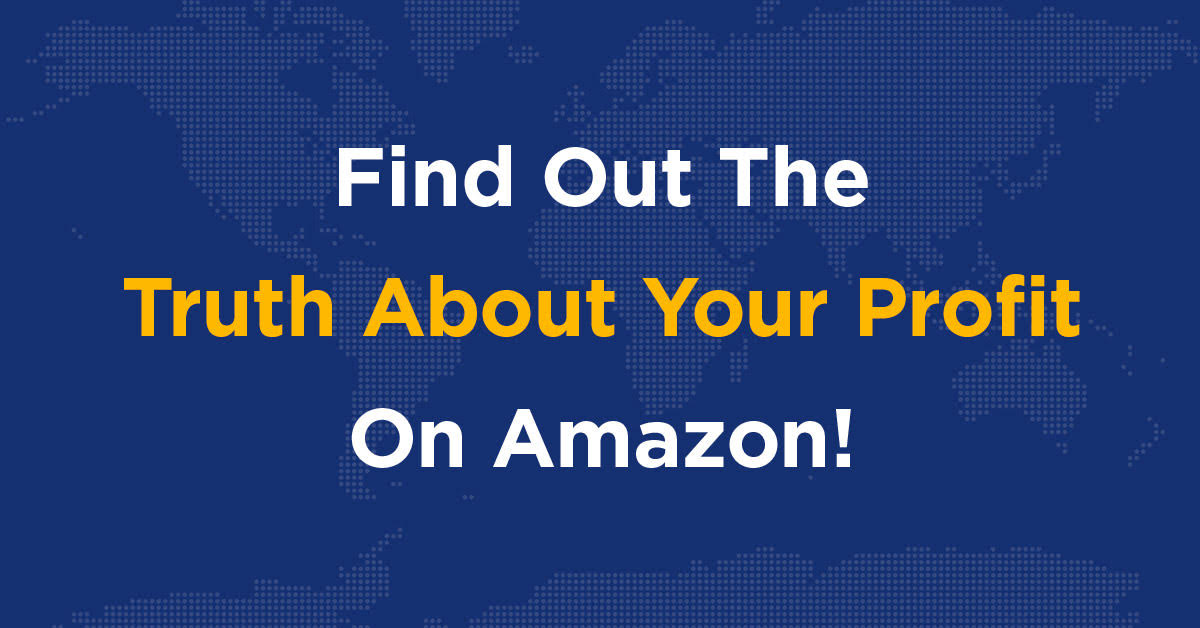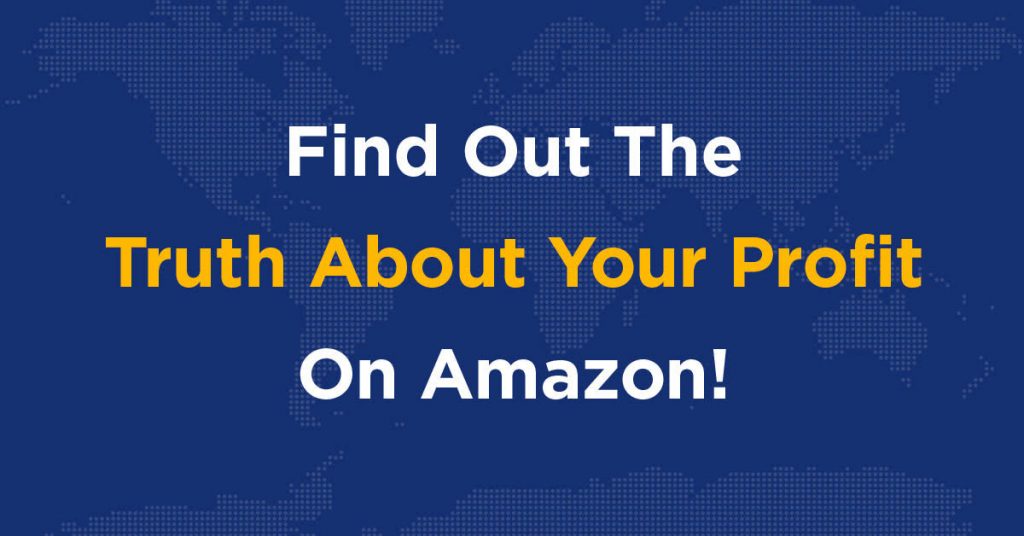 After your customer has issued a return, Amazon refunds the whole sum to the customer immediately, regardless of whether the customer has sent the item back to the FBA warehouse or not. If you are an FBA seller, you will pay Refund Commission for the processing of the refund by Amazon.
Amazon will then reimburse you for the Shipping Charge and Referral Fee.
Last, but not least is the cost of goods, which may not always be reimbursed to you.
Why?
Because the following things might happen:
the customer may damage the goods, after which they will get an "unsellable" status;
the goods are in good condition and will get a "sellable" status, after which they will be returned to your warehouse;
the client may not return the goods (Amazon will reimburse your money);
the client may not return the goods (Amazon won't reimburse your money, by mistake).
Only in two of the four cases will you be able to get a sellable product, and as a result, return the cost of goods.
Watch the detailed video on how to calculate returns correctly:
How Much do Returns Really Cost You?
sellerboard can help you analyze your returns for lost or damaged items in just one click.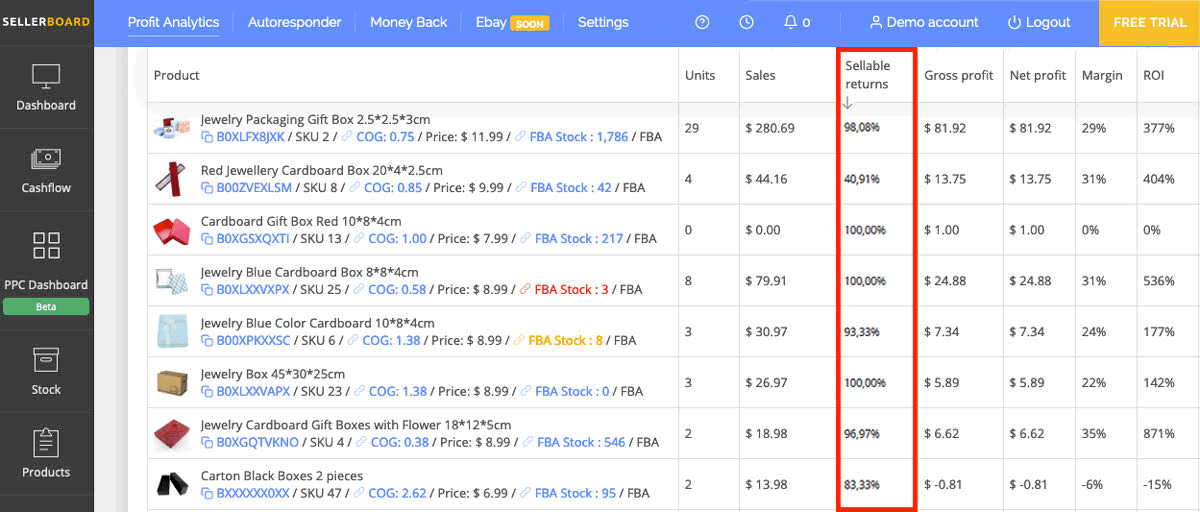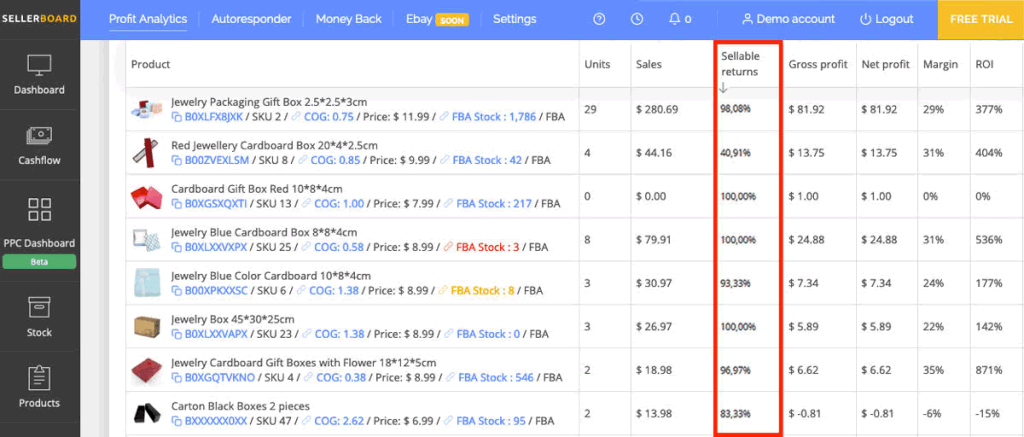 All you need to do is click on the table below to get more information for the product level.
You can also check the ratio of returned goods from customers to the Amazon warehouse with a "sellable" condition in relation to all returned items.
If the ratio of sellable returns is too low, you need to find the reason and most probably improve the product, or its packaging. This indication will help you to understand the effectiveness of the changes being made.
sellerboard is an accurate profit analytics tool for Amazon sellers.
Sign up NOW thru the following link  and get 2 months of free access to all sellerboard's features.
More posts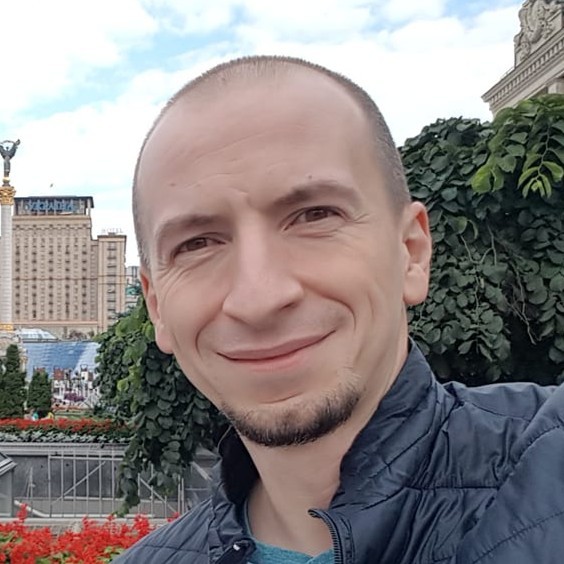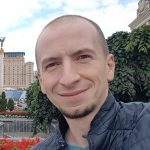 Amazon Analytics expert and CEO at Sellerboard.com, one of the leading Amazon Analytics softwares. Former Head of Product Management & Software Development at XPLN Price Intelligence and also AMZControl.
Speaker a AMZSummits and other Amazon related events.