I'm sure you already know the two big e-commerce industries, Amazon and Alibaba, are constantly competing with each other to be the one who takes the crown of the leader of the global e-commerce market. Amazon started setting the cornerstone in 1995 as an online bookstore, while Alibaba waited a few more years and established their company in 1999, which would be almost 5 years after Amazon was founded.
Now that both companies have grown so much and established a strong brand presence in their home territories, the competition between these two tech giants has become fiercer as they are looking for new markets to expand into.
Join our newsletter and get 18 discounts
Join now!

Find more statistics at Statista
When it managed to raise an IPO value of $21.8 billion at the end of 2014, Alibaba has managed to grow into nothing less than one of the largest and most valuable e-commerce companies in the world. So much so, that on the first day of operations, Alibaba eclipsed both Amazon and eBay.
Both companies have several important characteristics in common. One is that a significant portion of Amazon's revenue comes from electronic products and merchandise and digital media content (this area includes Amazon Prime, which is an annual subscription-based fee-based streaming video content and other trending digital services).

Find more statistics at Statista
On the other side is Alibaba making the most of different e-commerce sites targeting different types of sellers. One of the most profitable marketplaces in the Alibaba group is Tabao Alibaba as it is responsible for even more than 80% of Alibaba's sales. And although the way these two big titans in the world of sales perform seems quite similar at first glance, they are quite the opposite, quite different. Let's take a closer look at these differences:
Alibaba is not in the habit of engaging in direct sales and does not own warehouses like those used by Amazon. They are basically in charge of giving a hand to small businesses and brand manufacturers to reach their consumers. In contrast, Amazon usually runs its operations on a managed online platform that resembles what a traditional store would be like but remains just that, an online store. Just as it exercises control over the customer experience.
Alibaba appears to be a profitable store, but unfortunately, the company faces several hurdles such as strong barriers to finding new customers and adapting to new economies. Even so, Amazon has already acknowledged the fact that to compete with Alibaba in China, it would need to invest a large amount of money to increase sales and that is why it has moved away from China to prioritize other prominent regions.
Alibaba's brief history
A group of 18 friends and students, with Jack Ma at the helm, founded Alibaba.com. A company that would start to become profitable only 3 years after its founding. And although years later Jack Ma resigned, he had already built a very solid foundation for the Alibaba marketplace.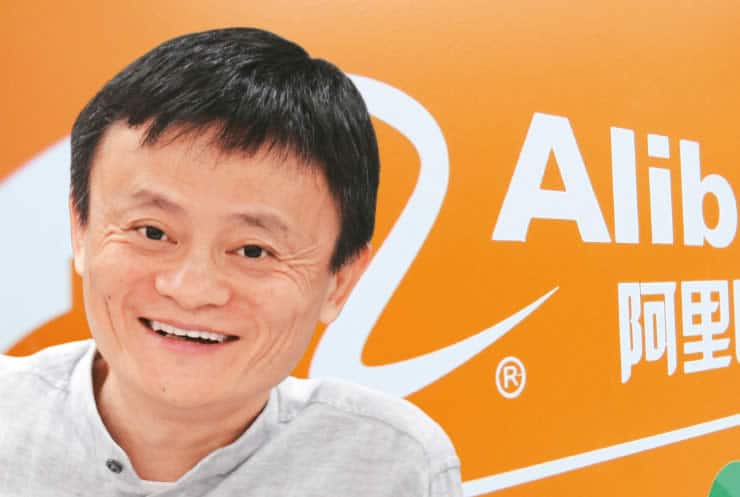 Amazon's with a brief history
This company started 5 years before Jack Ma when he took the first step and dared to leave his job as vice president at a Wall Street firm to start designing little by little the plans that would soon become the company called Amazon.
Amazon in its beginnings started as an online bookstore, although this changed when it decided to expand to include almost every category imaginable.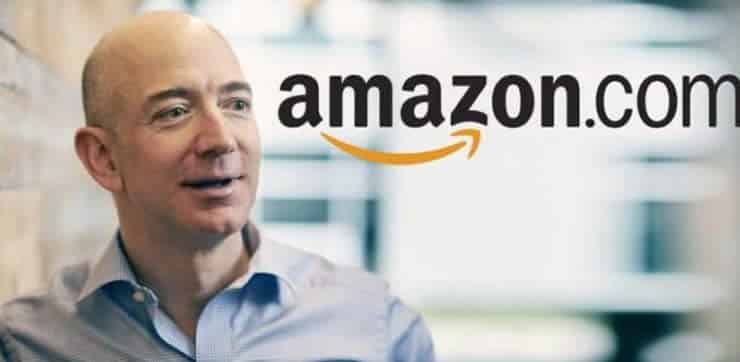 Know the similarities between Amazon and Alibaba
When we look at the two companies above we might think that they have quite a bit in common. For they are two titans in the e-commerce arena that enjoy the comfort of having very few competitors. True, their market shares may be percentages apart (Amazon owns 39% of all e-commerce sales in the U.S., while Alibaba owns 58.2 of all retail e-commerce shares in China), each is responsible for dominating their respective countries in which they got their start.
However, that's as far as their similarities go. Amazon and Alibaba have very different business models from each other, so below are more in-depth details so you can see for yourself which one suits you better as an online retailer.
Difference N◦1: Target audience
The target audience for each company is probably the biggest difference between the two. Since Amazon sells new and used items directly to its consumers, while Alibaba takes care of being an intermediary between buyers and sellers.
Although this does not mean that Alibaba does not have an offer that fits Amazon's style, as they have AliExpress and Taobao. The latter, more specifically, is their largest and most profitable site, which has nearly seven million active sellers who stock their items on a marketplace that is fee-free (neither customers nor sellers have to pay fees) that contributes more than three-quarters of the sales Alibaba gets. But the business model they run is primarily B2B, while Amazon's is B2C.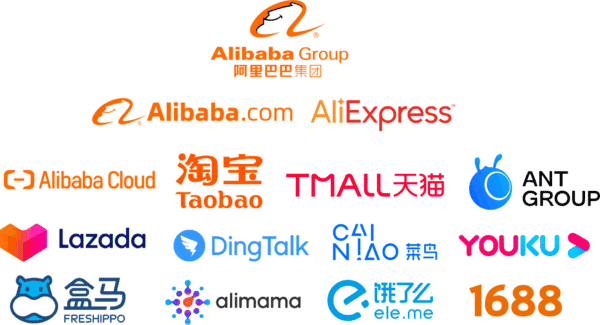 Difference N◦2 Fees
This is another area where you will notice important differences between the two companies. Everyone knows that Amazon charges sellers various fees in exchange for listing products, you can do this through the monthly seller plan (professional), Amazon seller fees, Prime memberships, or many other ways.
Alibaba, on the other hand, does not have strict control over charging fees, and for samples it's a free Taobao site. Although not everything is free, as they generate revenue from sellers who pay to be able to rank higher in Taobao's internal search. Amazon does not charge for this, as that is taken care of by SEO and metrics which are the main way for sellers to increase in search results.
Difference N◦3 Sources of revenue
Now yes, the last difference between these two big marketplaces: the source from where each company gets its revenue.
Amazon has combined its business between online and offline stores (see: Whole Foods), and its revenue sources come from name brands, individual sellers, subscription services, and advertising.
Alibaba has made its reputation through its revenue from core commerce, digital media, entertainment, and its creative innovation in the area of financing.
More posts
I work as an independent eCommerce and Amazon consultant.
Clients
Estrella Damm, Intersport, Bella Aurora, Lladró, Textura Interiors, Nice Things Palomas, Castañer, Due-Home and many other clients.
Lecturer & Teacher
I teach and have been a speaker at: Meet Magento, Prestashop, Prestashop Day, SEMRush, Cambra de Comerç Barcelona, ​​ClinicSEO, Ecommbeers, Ecommbrunch, Ecommercetour.com, Ecommfest, EOI, ESIC-ICEMD, Foxize, Generalitat de Catalunya, Inesdi, Quondos and The Valley. In addition, I have done in-company trainings for brands such as Orange and Adidas.
Writer
I collaborate writing articles for Helium 10 blog, Shopify, SEMRush, La Vanguardia, eCommerce-news.es, Marketing4ecommerce...
Partner
Helium 10, Jungle Scout, Avask, Sellzone, Helium 10 Seller Solutions Hub Partner
Social
LinkedIn, Twitter, Wikipedia, Youtube, Quora, ISNI 0000000513224289, About Jordi Ordonez