AmzChart is a completely free leading tool when it comes to product analysis and research on Amazon.
If we use this solution we will get exactly what we are always looking for: products that represent an opportunity due to the relationship between competition and demand.
Actually, it not only contemplates these parameters, since its powerful software is capable of analyzing about 10,000 products of different categories, comparing prices, reviews, valuations, or the BSR (ranking of the  Amazon best sellers).
In a matter of seconds, we will have access to the best niches and products based on our search criteria. I emphasize "our search criteria" because AmzChart is prepared to introduce different filters that refine the results as much as possible.
Said like this, it is the dream of every salesperson: a deep investigation carried out in real-time and with all the necessary data to make effective and scientific decisions, no intuition.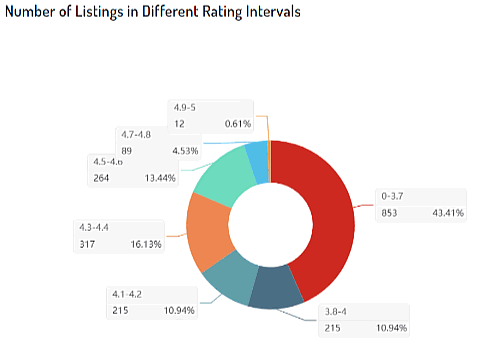 Features
Although they are expanding their functionalities to add a keyword research tool and another to track products, keywords, and competitors, the truth is that right now it is focused on two large areas of research; both that of products and markets.
AmzChart works both independently, almost as if they were two different tools. Although, obviously, they are closely related to each other.
Ideal for multiple profiles
This philosophy seems ideal for several somewhat different profiles. On the one hand, we would have Amazon sellers who want to control and investigate their competition to make strategic decisions.
On the other hand, there would be eCommerce managers who need to know what the market trends are with concrete figures. Thanks to them, they can discover the news and even suppliers to dropship in their own online stores.
It is based on BSR (Best Sellers Ranking)
Amazon is not very transparent in this regard. We know that they give a ranking to each product based on its sales, but it does not count much more since that data is not public and the way to calculate is not, either.
AmzChart overcomes this difficulty by analyzing thousands of products, in this way we can have an interesting reference that other tools do not usually provide.
One of the largest databases on the market
It is probably the largest database and this, in reality, is what makes the difference between one tool and another.
We mentioned it previously, but it is a database of around 23,000 departments and represents a lot of depth of analysis, and logically many potential niches to exploit.
In addition, it is not static since the records of more than 7 million references are updated daily to guarantee the relevance and freshness of the data to the maximum.
As for products, you are going to love this, they have 16 million products indexed. With that information, you can be perfectly sure of having the most complete data.
Filter sets
In the case of the product search engine, we have multiple filters that we can apply to narrow down the results (which is your ranking among Amazon's best sellers, number of reviews, star ratings, if it is in the Buy Box …)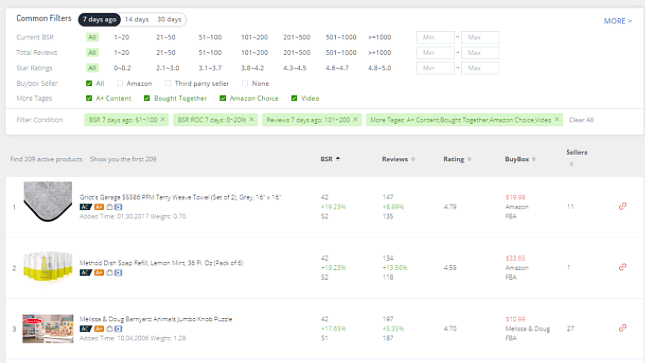 This is an advanced feature, but it does have something that makes it even better: there are a number of presets that apply the combination of filters in such a way that they are specifically useful for different strategic interests. We talk about:
Low competition
High potential optimization margin
High return on investment
Products that experience a rise in sales
Niches to be exploited
Very powerful market researcher
Not only does it generate a huge amount of information for us, best of all, it makes it manageable by again allowing us to use filters to narrow our search for niches.
We can perform a search in the form of a keyword and, as a summary, we will know at the moment the categories in which there are products that fit the term, how many listings there are in each one, total reviews, review growth, the average price in the Top 20 …
By clicking on the chosen category we will access a very complete file with data, trend, and activity graphs.
Price
You can try AmzChart in a totally free and functional way today.
AmzChart review
There are quite a few products and niches research tools for Amazon, but none have this focus as targeted to such an important metric as BSR. Importantly, this one is free!
Due to the depth of analysis and the resources, it's available to anyone who wants to find the perfect product, and based on the most complete database, AmzChart is a great option.
In addition, as we have already mentioned, they are adding new functionalities, with that it's going to be an even more complete tool.
We recommend that you try it so that you can get an idea of how far it can be used, the possibilities are enormous.
Our score
Alternatives to AMZChart