Jon Elder is an Amazon consultant based in Texas. His career as an Amazon Seller is spectacular, check this:
$10M in anual revenue
Top 3,000 AMZ Seller
Launched 5 Private Label Brands
Exited for mid-seven figures
Now he helps other sellers prepare for an exit.
He runs an:
Plus he is a really nice guy
It's a pleasure having here on the blog!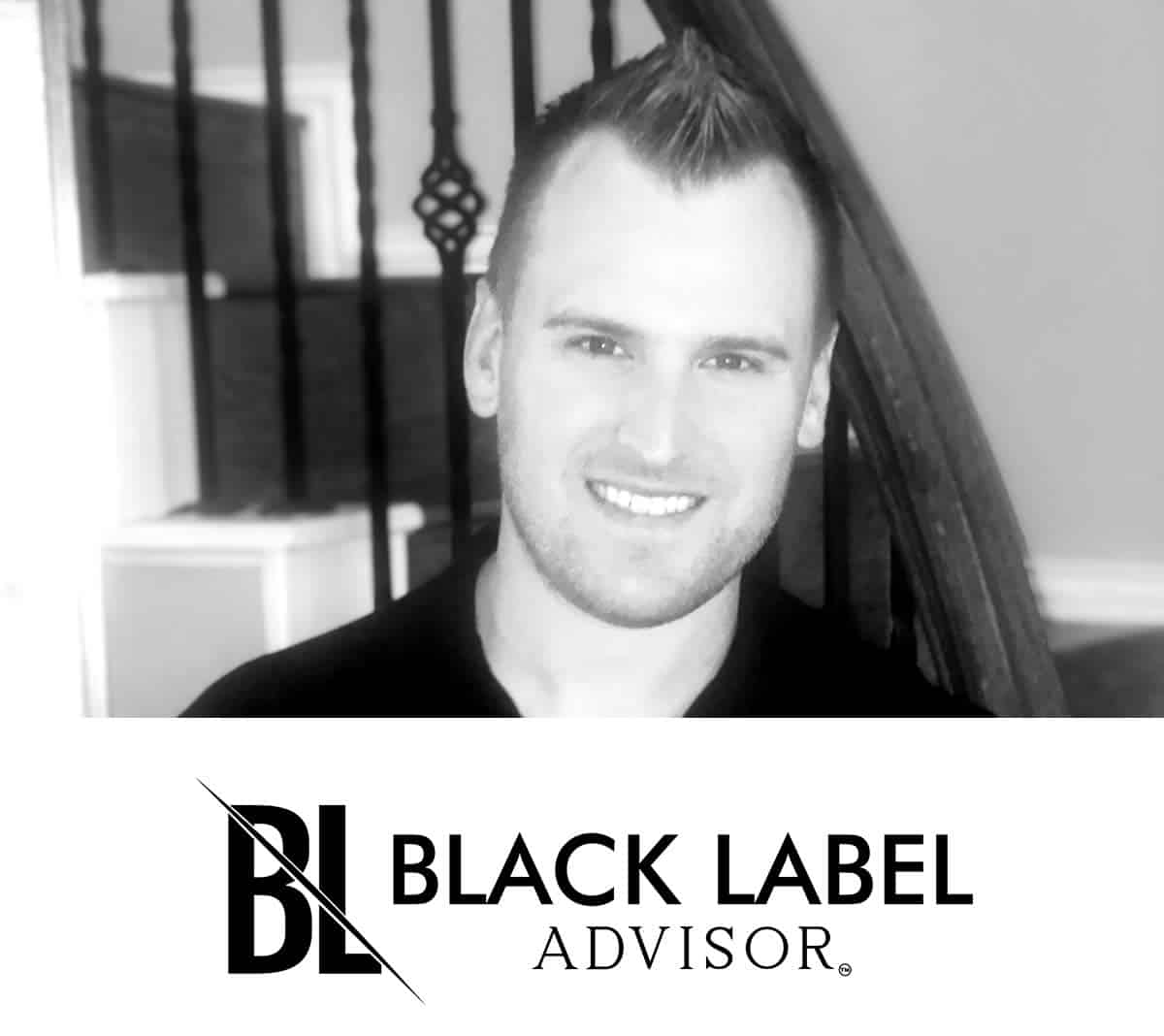 Jon could you tell us a bit about yourself and your company
I currently live in Dallas, Texas with my wife and two sons! We love it here, especially the incredible BBQ.
At Black Label Advisor, I work with clients ranging from beginners to $10 million brand owners. When I launched my agency, I wanted to be different. I wanted to offer 1 to 1 consulting and have all advice come from experience. I didn't want to pawn off my clients on VAs who didn't have Amazon experience. I also wanted to provide honest, transparent advice.
You'll find me preaching patience, diligence, and steadfastness to my clients. They appreciate this as they see the success over time and realize that most of the industry is full of lies and rose-colored futures. In a nutshell, I derive joy from seeing my clients succeed on Amazon and beyond (Walmart/Shopify).
How did you started selling on Amazon? I guess you had a regular 9/5 job at some point of your life and then quitted for AMZ
My background is actually in Construction Management believe it or not.
I've worked on some of the top projects in America, and had a very satisfying career. I was a couple years deep into my career when I realized that the corporate ladder was going to take too long. I had to take matters into my own hands.
In came Amazon in 2014 and I launched my first private label sports product and it took off. Within the first few months, I became the #1 seller and over time launched an additional 6 variations. Crazy story here, I actually ended up sourcing these products from the same factory that supplies the PGA tour! The world is small!
I worked at my career AND built my Amazon empire at the same time. And, yes, it was a challenge especially having a kid at the time. However, the time sacrifice was well worth it. I went full time selling on Amazon in 2017 and rented an office in Dallas until 2019 when I exited my business. It was such an incredible journey that gave me ultimate time freedom and the ability to design life around my family instead of my work.
Did you feel like giving up at some point along the way?
Yes! When I almost went bankrupt! I had launched one too many products, and a few turned out to be duds. This created a very painful cash flow issue and I had to go multiple months without paying myself. It was especially stressful as I had a wife and son at the time! Thankfully, I was able to pay my employees, make some tough decisions, learn from this mistake, and become stronger.
Can you explain how was the process of selling your company to the private labeler?
I actually sold through a well known business broker to a private buyer. It was a husband and wife team and they had extreme interest in the Amazon space. Risky on their part, I know! But, overall, it was a good experience and the exit was actualized.
It all starts with an interview with a variety of interested parties, then you wait for offers. Once you receive them, you need to decide on which offer you will negotiate. That leads to a finalized offer agreement which then leads into a long due diligence stage. This is where the potential buyer gets access to all your Amazon reports and financials. They are basically simply vetting your business to make sure you didn't lie about anything during the interview process.
Then bank lending gets involved and there is a very complicated process there that can take a while. I had the unfortunate experience of seeing the first bank pull out of the deal which caused a month-long delay in the contract negotiations.
Thankfully, the buyer found a better bank and the deal was still on! Near the end, you sign a million contract documents, ranging from Seller Note Financing to Non-Compete. After this, you wait. Then, the coveted call arrives, the funds have been transferred!
Once the money is verified, you had over your Amazon account to the buyer and start the transition process of all GS1 codes and trademarks/patents.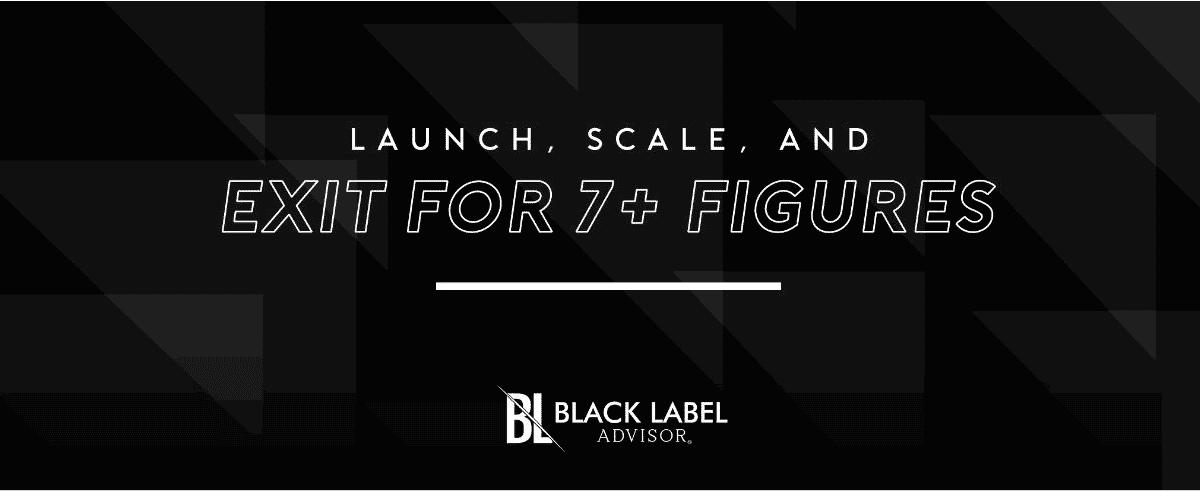 What should be sellers focus on when growing their brand to sell it to an aggregator?
It's all about branding, projected growth, a product idea pipeline, and a diverse catalog of products. Aggregators really want to see a brand built out with the potential to add many more products and expand infinitely in the future. Maintaining strong net margins is critical as well as any good aggregator is going to do a deep dive into your financials.
What are the main pain points when selling a brand to a third party?
The hardest part is maintaining a strong business while providing all the necessary documents to a potential buyer. It's like a second job! Everything from the due diligence stage, preparing inventory reports, working with a CPA to provide monthly P&L statements, it adds up quickly. One needs to prepare mentally for this as it can get very busy very fast.
Another pain point is refusing to lose focus on your business during the exit negotiations. It's far too easy to lose focus and neglect growth. You MUST continue to launch new products and maintain a steady growth all the way until the end. It can be frustrating as this growth is never actualized in your exit package, but it's necessary for bank lending for the buyer of your business. They don't like seeing red flags!
What were your main mistakes on the process?
Probably not being aggressive enough with my counteroffer. I'm naturally a very "fair" and laid-back person, so my mindset was not in an aggressive state of mind during negotiations. I'm sure I could've achieved a higher multiple for my business if I could go back in time haha.
Do you recommend any specific aggregator?
I actually recommend shopping around and not just considering aggregators. There are many that are strong and many that are below average. The right approach is to use a broker who then will pitch your business to private equity firms, Amazon aggregators, and private buyers. You want it to go out to market.
By only considering aggregators, you are literally leaving money on the table.
What services are you offering nowadays to Amazon Sellers?
At Black Label Advisor, my most popular service is one on one consulting.
Most of my clients like to do one hour a month with me. These are typically hour-long calls or screen sharing as needed.
We cover every touchpoint related to Amazon on these calls. Oftentimes, it's branding strategy and other times it's cleaning up logistics.
Each call has one mission in mind: helping my client grow their bottom line and expand their brand presence on Amazon and beyond. I also offer full listing audits and listing creation services. And no, I don't outsource these tasks! Everything I produce for my clients is coming from me, which is very unique in this industry. I want to give my clients the very best service.
And, finally, what are the tools that you use in your daily basis?
There are a few I can't live without. They are Jungle Scout, FeedbackWhiz, Merchant Words, GETIDA, Cash Cow Pro, AMZ Alert.
For PPC, I currently ONLY recommend agencies, my favorite is Incrementum Digital. If anyone is interested, you will get 15% off services and a free audit of campaigns by going through me. My clients are seeing record lows for ACOS with them, it's been pretty incredible.
More posts
I work as an independent eCommerce and Amazon consultant.
Clients
Estrella Damm, Intersport, Bella Aurora, Lladró, Textura Interiors, Nice Things Palomas, Castañer, Due-Home and many other clients.
Lecturer & Teacher
I teach and have been a speaker at: Meet Magento, Prestashop, Prestashop Day, SEMRush, Cambra de Comerç Barcelona, ​​ClinicSEO, Ecommbeers, Ecommbrunch, Ecommercetour.com, Ecommfest, EOI, ESIC-ICEMD, Foxize, Generalitat de Catalunya, Inesdi, Quondos and The Valley. In addition, I have done in-company trainings for brands such as Orange and Adidas.
Writer
I collaborate writing articles for Helium 10 blog, Shopify, SEMRush, La Vanguardia, eCommerce-news.es, Marketing4ecommerce...
Partner
Helium 10, Jungle Scout, Avask, Sellzone, Helium 10 Seller Solutions Hub Partner
Social
LinkedIn, Twitter, Wikipedia, Youtube, Quora, ISNI 0000000513224289, About Jordi Ordonez