Contents
1

Junglescout discount

2

Junglescout features

3

Chrome Extension Download

4

Pricing

5

Trial

6

Junglescout review

7

Video review
Guess I won't be the one introducing you to this famous tool but, in case I am, let's talk about Junglescout. This is a set of Amazon tools specially tailored for Amazon product scouting and niche hunting, keyword researching, sourcing, listing optimization, sales estimator, PPC analysis and more.
Junglescout is part of the set of tools offered by the same company along with Forecastly, Fetcher, Jumpsend or Splitly.
Junglescout discount
As JS partners, we can offer a 20% discount on:
Jungle Scout web app + Chrome Extension
Jungle Scout Chrome Extension
And a 15% discount on:
Junglescout features
JS's tools are specially focused on product research and keyword info retrieval:
Supplier database
A new 2019 feature to instantly find legitimate worldwide suppliers used by the world's best brands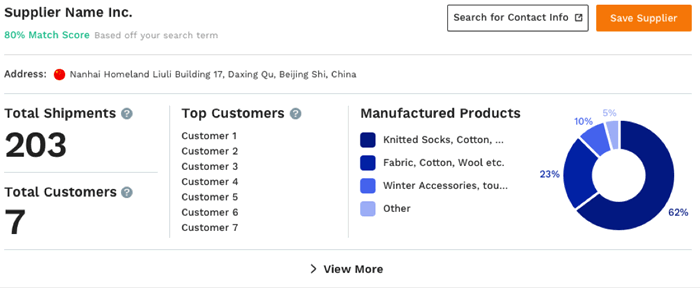 Sales estimates
Milions of products updated weekly and with very accurate results
Product tracking
60 days historical data for your competition tracking
Search filters

Lots of filters to determine which are the best products to sell
FBA fees
Connect Junglescout to your seller central and get the product FBA fees in real time
Niche hunter opportunities tool
Opportunity scores to find the most profitable products. This tool is a must, my favourite one (included in the JS web app)
Reverse engineered product database
Scout your products directly from Amazon's catalogue
Instant Google trends check
One click and you will get Google's trend data on every product idea:
Works on every Amazon marketplace (except Australia): Germany, France, Canada, US, UK, India, Spain, Italy, Mexico
Has loads of educational resources (both inside and outside the tool).
And it is available as an SaaS and Chrome extension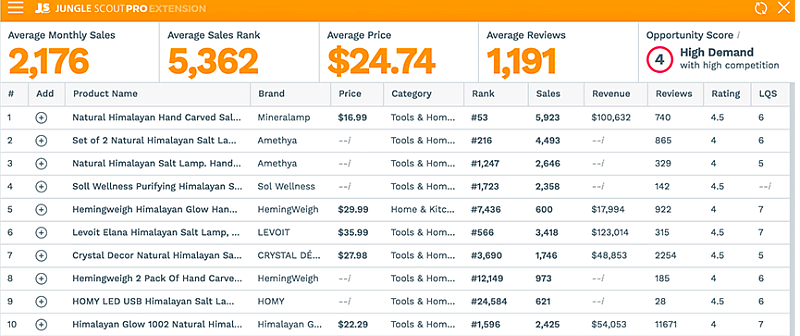 Product launcher
A new 2019 feature enables sellers to promote their products to targeted customers via Junglescout, get more reviews, manage and optimize their business.
The product launcher includes:
Product promotions
Promote your product to over 100,000 shoppers.
Get initial sales, boost sales velocity, and increase your Amazon search rank. Remember Jumpsend? Well, Jumpsend is part of the Junglescout family so this is where you'll launch your product.
Email campaign
Sellers who use email campaigns get 8x more reviews on Amazon, drastically increasing their chances of making sales.
Using the product launcher, you can send timely, personalized email campaigns automatically after a customer purchases your product.
Sales analytics
Keep your finger on the pulse of your Amazon business. This tool gives you access to the most accurate measurement of your Amazon business' profitability.
The product launcher has his own price tier: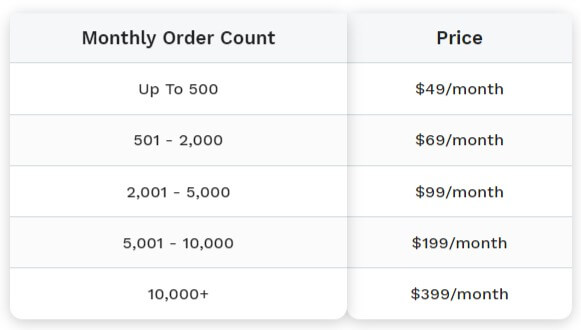 Chrome Extension Download
Download Junglescout
Pricing
There are 3 different plans:
Junglescout app monthly pricing $49 $39 (15% discount)
Includes access to JS:
Product Database
Product Tracker
Supplier Database
Keyword Scout
Niche Hunter
Jungle Scout Academy
AccuSales™ Estimates
Junglescout chrome extension yearly pricing $228 $179 (20% off)
Includes:
One Year of Extension
One-Click Amazon Data
 AccuSales™ Estimates
 Historical Sales
 Advanced Filters
Junglescout app + chrome extension 3 month pricing $207 $169 (20% off)
Includes:
Three months of Jungle Scout+ Three months of Extension

Product Database

Product Tracker
Supplier Database
Keyword Scout
Niche Hunter
Jungle Scout Academy
AccuSales™ Estimates
One-Click Amazon Data
Historical Sales
Advanced Filters
Trial
There is no free trial, but there is a 14 days 100% money back guarantee, no questions asked.
Junglescout review
If AMZScout wasn't a thing, Junglescout would be my number one favourite tool for niche scouting. Well, it is #1 tool for more than 90k customers, which means that, obviously, this is a great tool for product and niche scouting.
What I love about Jungle scout is that it can be used by every type of professional or amateur. You don't need any knowledge (besides how Amazon works) to extract the last drop of juice from the tool.
In just a few clicks, you will be able to find business opportunities and start sourcing products to build your freedom.
Our score
Pricing

Learning curve

Number of features

User friendly
Video review
More Amazon Product Research Tools