We come to Sell Rank Win a very professional podcast presented by Tommy Beringer and supported by Merchant Words data. For Amazon sellers, it is very important to keep up to date with SEO and Marketing strategies, but most of all to raise your Sell Rank.
You can learn a lot about the world of e-commerce through this program. Something you should know about Amazon FBA is that the BSR indicator does not mean having reached a high organic rank and that, in some cases, high numbers indicate fewer sales.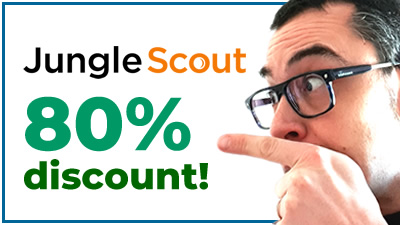 It is true that in the beginning, to have a basic understanding of the proper tools to move at Amazon's commercial pace involves covering quite a bit of information. If you want to find a way to grow your business in less time, it is best to rely on the expertise of professionals.
The use of podcasts as a learning resource is now more common than ever because it is a convenient format to use.
You can listen to the program while performing other tasks and you will be training to become an expert entrepreneur. To succeed in the area of online sales it takes more than just a few tips and tricks. If you want to find comprehensive information then you should listen to Sell Rank Win.

Main features of Sell Rank Win
This is a varied program, not only does it deal with specific topics about Amazon and online sales, but it is also presented in a way that makes listening to the episodes entertaining. Whether you have experience in this field or not, you will certainly be able to get a lot out of Sell Rank Win. The main features of the podcast are:
Tips for scaling your business on Amazon.
Expert guests discussing specific topics about digital commerce.
Since it is a weekly show, you will enjoy its episodes with updated information.  Marketing strategies, product tracking, and everything you need to know about Amazon FBA are available in audio format so you too can become a successful entrepreneur with your online store.
Where to listen
Top 3 episodes
More posts
I work as an independent eCommerce and Amazon consultant.
Clients
Estrella Damm, Intersport, Bella Aurora, Lladró, Textura Interiors, Nice Things Palomas, Castañer, Due-Home and many other clients.
Lecturer & Teacher
I teach and have been a speaker at: Meet Magento, Prestashop, Prestashop Day, SEMRush, Cambra de Comerç Barcelona, ​​ClinicSEO, Ecommbeers, Ecommbrunch, Ecommercetour.com, Ecommfest, EOI, ESIC-ICEMD, Foxize, Generalitat de Catalunya, Inesdi, Quondos and The Valley. In addition, I have done in-company trainings for brands such as Orange and Adidas.
Writer
I collaborate writing articles for Helium 10 blog, Shopify, SEMRush, La Vanguardia, eCommerce-news.es, Marketing4ecommerce...
Partner
Helium 10, Jungle Scout, Avask, Sellzone, Helium 10 Seller Solutions Hub Partner
Social
LinkedIn, Twitter, Wikipedia, Youtube, Quora, ISNI 0000000513224289, About Jordi Ordonez