MerchResearch is an extensive and very versatile tool, created by Chris Green, which aims to investigate and analyze Merch's products and potential for Amazon, is part of the Merch Informer system.
In addition, you can search indexes of:
images
markets
social networks
keywords
trademarks
trends
POD sites and other websites
Plus there is a large Facebook group for networks and peer support in the Merch market for Amazon. Merch Research works very well on all phones and mobile platforms.
Merch Research features
It is capable of carrying out image searches all over the web
Searchs for keywords on social networks
You can research in every sales market on the internet
Contains tools for keywords
You can search for brands online
Look for print sites on demand
Finally, you will also find news and graphic t-shirt sites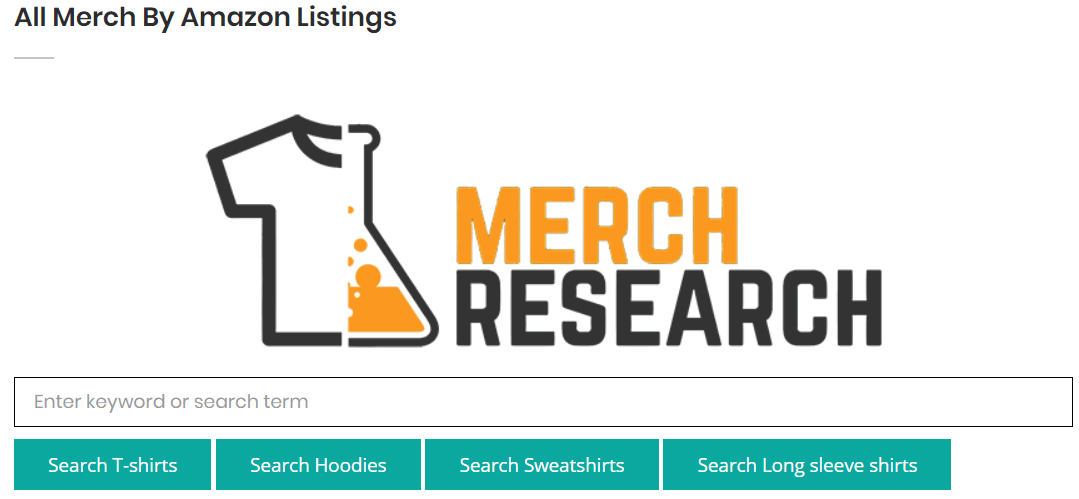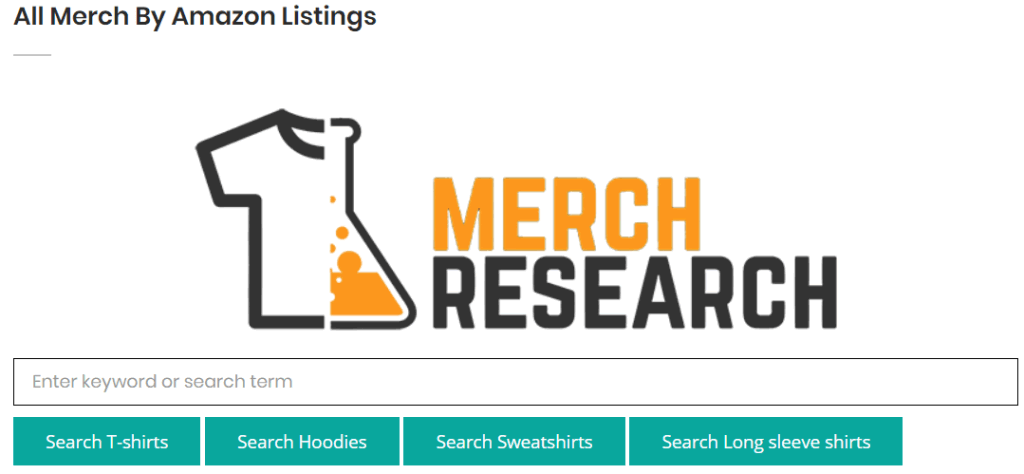 Pricing
Merch Research has 4 types of pricings: newsbie, basic, advanced and pro which can be billed monthly or yearly.
Billed monthly
$9.99/month (Newbie)
$19.99/month (Basic)
$29.99/month (Advanced)
$59.99/month (Pro)
Billed Yearly
$8.32/month (newbie)
$16.65/month (Basic)
$24.99/month (Advanced)
$49.99/month (Pro)
Trial
Every plan has a free trial and, besides, you can get a 3 day free trial since now with 100% satisfaction guaranteed.
Merch Research Review
MerchResearch is a very useful tool created specifically by Merch on Amazon sellers to accelerate and simplify the T-shirt research process.
It allows you to search, organize, bookmarks and find new keywords, and all without having to go directly to Amazon.com.
Use the Amazon API to deploy only a certain set of data or criteria. Instead of removing all possible data from Amazon listings (such as ratings or reviews), the API allows developers to choose and choose which data they want to display. Part of the information they use is:
Product photo
Product name
Merchant
ASIN
Price
Key features (Merch bullet points)
Description
Sales range
Video Review
Our score
Alternatives to MerchResearch