Payability is a funding and cashflow solution for ecommerce and marketplace sellers that allows us to ensure we've got cash even when suppliers have not paid us yet.
There is a situation that every seller faces, especially on marketplaces like Amazon. It turns out that there is no immediate income every time a sale is closed; this platform sets two days in which it makes payments every month (every 14 days). The situation is even worst if you're a Vendor and you normally face 90 days payment cycles which can destroy your cashflow.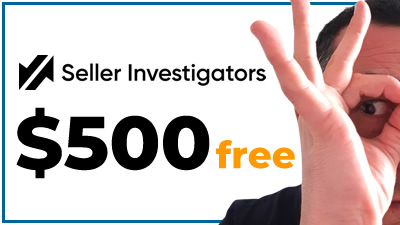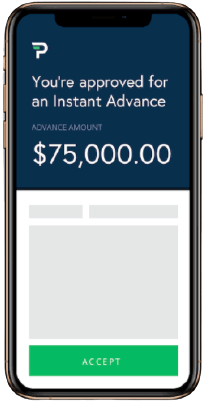 These operational deadlines for settlement are also due to the fact that you have to add the amount that is retained to be able to deal with returns that may occur in the corresponding period.
And things get even more complicated when the "unavailable balance" comes into play. This happens when there are delays in deliveries (delaying the standard return periods), claims that cause our money to be withheld until they are resolved, or incidents / fees related to our Vendor account.
That is why it is so interesting to have a tool like Payability. They ensure you have the money upfront.
Do I qualify for Payability?
I'm sure. You just need minimum 3 months sales history ($2,000 revenue or more) so, based on your history and sales potential you can take care of costs such as personnel, advertising, production, logistics… your business won't stop.
How much $ can I get?
Payability will allow you to check your options in minutes. You don't need credit checks and you can get $2,000 to $250,000.
Actually there are two independent services
The so-called Capital Advance that offers an instant credit of up to $250,000 to invest in the growth of the business
The Accelerated Daily Payouts paying us every day 80% of what was invoiced the previous day (the remaining 20% at the time the platform makes the income of those orders).
Payability Customer Dashboard Tour - Instant Access
Is Payability trustable?
Well… take a look at their numbers:
they've been around since 2016
already made available +$3.5B
to +5.000 clients
Features
As we said, Payability has two different solutions although both share some of their main features.
Fast approval process
This is really an added value for you. The process couldn't be simpler since there is virtually nothing to submit. Forget about paperwork and bureaucracy.
Just with the sales data from your control panel, the Payability team is able to give you an answer in less than 24 hours. Simply:
Connect your Amazon Seller Central account through the Payability API (a process that takes 10 minutes to complete)
Wait 24h tops and, from the moment of approval, you will be able to get the money
The process is 100% online, which makes it extraordinarily agile for the user.
Low approval requirements
Although it varies depending on whether we are applying to one or the other of the two services included in this tool, the truth is has a lower demand than other financial services since it takes as a reference our capacity to generate business:
Capital Advance: if you have a sales history of at least 90 days, a monthly revenue of $2,000 and good metrics as a seller, you're all set.
Accelerated Daily Payouts: analysis of your account health based on the amount you are requesting and your expected sales volume.
Proprietary credit card with cash back
This company offers its customers a VISA card that they can use whenever and wherever these cards are accepted.
Thanks to this card, you will have immediate access to the balance of your sales without having to wait for the time stipulated by the banks. Always available even on weekends.
Another interesting aspect is the cashback program which returns 2% of each purchase made using it.
Multiplatform eCommerce
Payability goes far beyond Amazon so it can be also a big win for any company that works with other  marketplaces and has to deal with their deferred payments.
It is currently available on the aforementioned Amazon, but also on Shopify, Newegg and Walmart.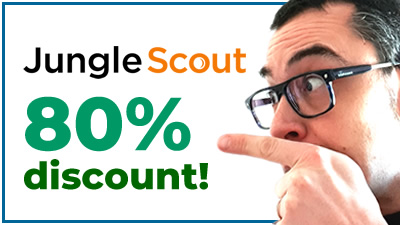 Payability fees and Cost
Thank God, Payability works quite different from how a bank usually operates. This is because we are not talking about credit with lots of fees and hidden charges. When you hire something with this guys you do it using a single fee. However, it is important to differentiate between the two services:
Capital Advance fees: weekly 0,5% to 1%
We can opt for up to $250,000 of credit with a weekly fee ranging between 0.5% and 1% (the sooner you pay the lower the final amount).
All we have to do is give them access to our Seller account so they can make their calculations. As soon as we have the green light, we're good to go and get the money.
Accelerated Daily Payouts fees: 2% on the gross margin
The system also takes care of making its estimate and will apply a percentage of 2% on the gross margin. At least this is what is usually done as standard, because special conditions can be negotiated for those who earn more than $100,000.
Payability reviews
Nobody likes having to deal with banks.
Is there anything worse than owing money to the bank? Yes. Owing money to Amazon using Amazon Lending.
Payability is currently one of the leading services in the funding and cashflow segment.
Its track record is very solid, reliable and solvent. As we already commented, since its foundation in 2016, it has already made available to its more than 5,000 clients an amount exceeding $3.5B.
If you need to have a good cash flow and not be at the expense of third parties, Payability is a huge opportunity that you should take in consideration. Keep in mind that it does not commit you for the long term as other banking solutions would, so, no worries there.
Its customers are very satisfied and this is attested by its NPS rating of 71/100 or third party services such as Trust Pilot for whom it has a score of 4.8 out of 5.
Our score
Number of financing offers

Pricing

Integrations

On-boarding process
Comments Rating
( reviews)
Alternatives to Payability
Here you can find the top Payabilitys alternatives
I work as an independent eCommerce and Amazon consultant.
Clients
Estrella Damm, Intersport, Bella Aurora, Lladró, Textura Interiors, Nice Things Palomas, Castañer, Due-Home and many other clients.
Lecturer & Teacher
I teach and have been a speaker at: Meet Magento, Prestashop, Prestashop Day, SEMRush, Cambra de Comerç Barcelona, ​​ClinicSEO, Ecommbeers, Ecommbrunch, Ecommercetour.com, Ecommfest, EOI, ESIC-ICEMD, Foxize, Generalitat de Catalunya, Inesdi, Quondos and The Valley. In addition, I have done in-company trainings for brands such as Orange and Adidas.
Writer
I collaborate writing articles for Helium 10 blog, Shopify, SEMRush, La Vanguardia, eCommerce-news.es, Marketing4ecommerce...
Partner
Helium 10, Jungle Scout, Avask, Sellzone, Helium 10 Seller Solutions Hub Partner
Social
LinkedIn, Twitter, Wikipedia, Youtube, Quora, ISNI 0000000513224289, About Jordi Ordonez
Disclaimer: This is a promoted post by the advertiser / we are affiliated with the software