Payoneer is, nowadays, one of the favorite electronic payment methods, mainly thanks to its security, its versatility and its unusually low fees.
In addition to that, it allows you to integrate several billing sources, enabling you to get payments from your online store and payments made on Amazon on the same account.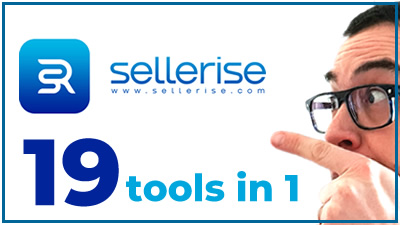 Today we review its pros and cons thoroughly in order to give you an idea of this platform.
What is Payoneer
Payoneer is an electronic payments and financial services company that enables millions of businesses and individuals across the world to receive and send payments globally.
This company facilitates cross-border B2B payments within 200 countries and in more than 160 currencies. When one user pays another one and their currencies differ, Payoneer automatically calculates the exchange (just like Paypal does).
Receiving and sending money with Payoneer is very easy. Once you get into the platform, you will become familiar with all its options and it will be very easy for you to carry out any transaction.
How to reduce transfer fees in Amazon payments
Since January 1st, 2021, all Amazon Sellers are being charged for Amazon transfers made from the UK (whether you sell in the UK or not).
These charges go up to 21€ and you can avoid them by using Payoneer.
Payoneer Features
In addition to functioning as a virtual wallet, Payoneer offers its users many tools to send and receive international payments in a convenient and easy way.
Accepts multiple currencies, up to 160
The main advantage of this platform is the conversion of foreign currency to your local currency or vice versa, no matter the country you live in.
The good news is that, for the user who pays you, it is as if you have local Payoneer accounts in multiple countries: United States, Europe, United Kingdom, Japan, China, Canada and Australia.
While Payoneer offers +160 currencies, Paypal only offers 26.
Credit card associated to your account
Although this company specializes in the management and financing of electronic money, it also provides you with the option of obtaining a prepaid MasterCard credit card. With this card, you can withdraw money off authorized ATMs in many countries across the world and make payments at points of sale.
The card is totally free.
Lower commissions than Paypal
Among other advantages, Payoneer has the lowest rates compared to other electronic wallet platforms:
To start with, creating an account at Payoneer is free. You do not have to pay anything to set it up.
Money transfers between Payoneer users are free, even if you have to convert currency –unlike Paypal, which charges a fee to do so.
Receiving payments in EUR, GBP, JPY, AUD, CAD, CNY and MXN is free. In Paypal this costs 0.005% on top of the amount + 4-5% on top of the currency exchange amount.
Receiving payments in USD has a 1% commission.
Receiving payments from your clients via credit card has a 3% commission.
Receiving payments from your customers via electronic check has a 1% commission.
Transferring different currencies between your accounts has a 0.5% commission.
Transferring balance to your bank account has a 2% commission.
While Payoneer makes it possible for you to receive free payments in most currencies, Paypal charges 4.5% on top of the amount.
Accepts several billing sources
Like we said, you can add your Amazon billings to Payoneer, but also billings from other services like:
Wish
Fiverr
AIRBNB
Homeaway
Taboola
Cake
DailyMotion
CitiBank
And others
While Payoneer integrates with several billing sources, Paypal only integrates with eBay.
Integrations with third parties
Apart from the tools already mentioned, Payoneer integrates with billing and repricing systems such as:
Time Doctor
VatGlobal
Certify
Clio…
Faster payments
Payoneer stands out for being a useful and agile tool, so payments are faster. In a matter of seconds, you can have your money safely and reliably.
In addition to it, another positive feature is that there is no limit to receive or send money, so you can make your transactions and pay for products and services without any setback.
While Payoneer transfers money in 3 hours, Paypal does it in 3-5 days.
Payoneer pricing
Signing up on Payoneer is totally free, and very easy. You just have to fill in the form with your details, wait 3 business days to verify that everything is in order and that's it: your account is up and running.
Although registration is free, when you carry out a transaction a fee is usually applied, but it is considerably low.
Specifically, there is a fee for transactions carried out electronically, and another one for those carried out with a credit card.
For example, for electronic transactions the fee is 1% on top of the total, while when using the MasterCard the fee is 1.5€. This last fee varies depending on the country where the transaction is made.
On the other hand, 25€ per year will be deducted from your account for card maintenance purposes.
There are also certain fees charged by banks at the time of the transfer, but these fees are totally beyond Payoneer's control or responsibility.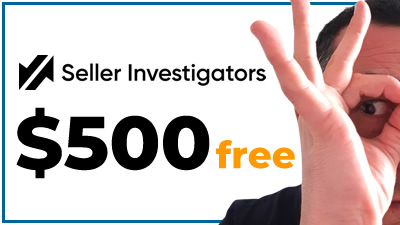 Who uses Payoneer
Anyone can create a Payoneer account, request their card, and send or receive money transfers. That obviously includes individuals, freelancers and companies.
But this tool is used particularly by companies, online store owners, service providers, SMEs and online sellers through third parties (Amazon, Fiverr, AirBnB…). Not to forget the growing crowd who uses it to collect money generated by their freelance or online work.
Reviews
Payoneer enjoys excellent reviews and positive referrals across the world, which is why it provides its services to companies as large as Google, Amazon or Airbnb.
Users who are used to this platform are truly convinced that Payoneer is the best at its category, due to the fact that it is fast, simple, inexpensive and flexible. This has made many choose Payoneer over Paypal, Transferwise or Skrill.
One of the advantages that customers tend to enjoy the most is the variety of options they have to send and receive money. Also, we mustn't forget the security and confidentiality provided by Payoneer.
But there are also some cons. For example, some users have got into trouble because their accounts have been blocked. There are others who mention that the annual charge for credit card maintenance is too high.
Despite all this, Payoneer is by far one of the best platforms to send and receive money, and to make purchases online.
Our score
Number of features

Pricing

Learning curve

User friendly
Comments Rating
( reviews)
Alternatives to Payoneer
Here you can find the top Payoneers alternatives
I work as an independent eCommerce and Amazon consultant.
Clients
Estrella Damm, Intersport, Bella Aurora, Lladró, Textura Interiors, Nice Things Palomas, Castañer, Due-Home and many other clients.
Lecturer & Teacher
I teach and have been a speaker at: Meet Magento, Prestashop, Prestashop Day, SEMRush, Cambra de Comerç Barcelona, ​​ClinicSEO, Ecommbeers, Ecommbrunch, Ecommercetour.com, Ecommfest, EOI, ESIC-ICEMD, Foxize, Generalitat de Catalunya, Inesdi, Quondos and The Valley. In addition, I have done in-company trainings for brands such as Orange and Adidas.
Writer
I collaborate writing articles for Helium 10 blog, Shopify, SEMRush, La Vanguardia, eCommerce-news.es, Marketing4ecommerce...
Partner
Helium 10, Jungle Scout, Avask, Sellzone, Helium 10 Seller Solutions Hub Partner
Social
LinkedIn, Twitter, Wikipedia, Youtube, Quora, ISNI 0000000513224289, About Jordi Ordonez
Disclaimer: This is a promoted post by the advertiser / we are affiliated with the software