RetailOps helps Amazon Sellers and Vendors improve efficiency, profitability and growth by managing orders, inventory, POs, products and warehouses from a single dashboard. Let's check it's features out!
Features
Warehouse Management Software
RetaliOPS supercharges warehouse efficiency, improves fulfillment times and increases accountability with it's own Warehouse Management System. It includes a wireless console iOS app for easy use and offers tools such as remote pick & pack, shipping audit (to check for overcosts), EDI and API integrations and on-demand barcoding.
Product Management
A Product Information Management (PIM) tool to add products, upload media and manage attributes from one central location, making scalability across channels easier: ecommerce platforms and marketplaces.
Inventory Management
This tool minimizes the risk of theft, reduces carrying costs and prevents overselling. It provides real-time updates, automation, and accountability.
PO & Vendor Management
A Purchase Order and Vendor Management tool to shorten the buying process and POs coming from Amazon Retail, reduce surplus inventory, eliminate overselling, lower costs and automate vendor interaction.
Order Management
Optimizes inventory sourcing, reduces fulfillment costs and allows for complete scalability. You can manage, monitor, and optimize orders from various sales channels and route shipments in real-time.
Reporting & Analytics
Last but not least, the Reporting and Analytics tool. Set benchmarks, forecast demand and analyze data to make data-driven decisions.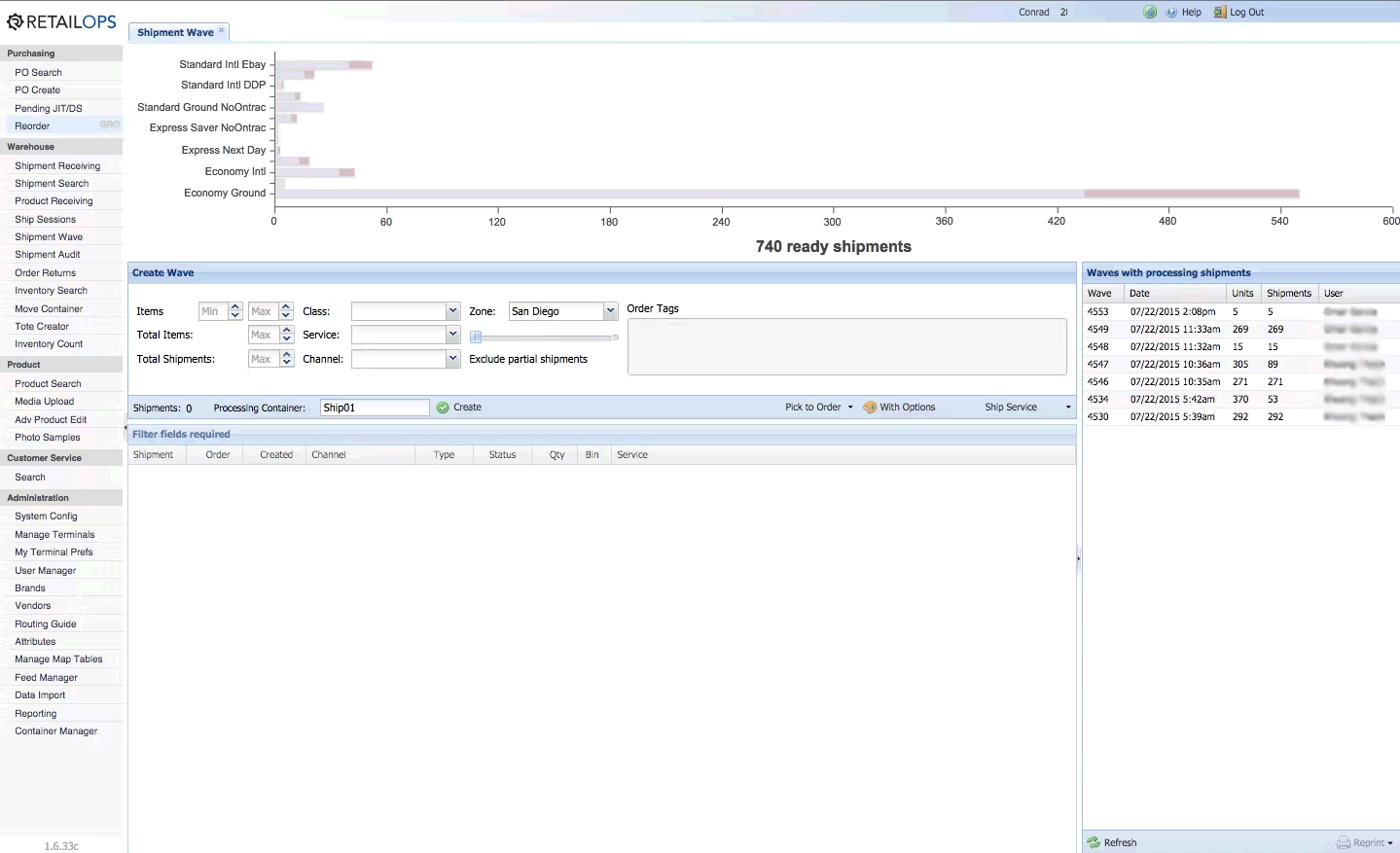 Integrations
As I always say when it comes to PIMs and order management tools, the integration portfolio is key. And RetailOPs integrates with 10s of systems. Check'em out:
Ecommerce platforms
Americommerce
Mozu
Magento
Spree
Yahoo / Aabaco
Sales channels
Logistics
Ceva
Connectship
DHL Ecommerce
Endicia
FedEx
Metapack
Newgistics
Royal Mail
UPS
Warwick
Payment gateways
Authorize.net
Sage Pay
PayJunction
Returns management
Shipping
Connectship
DHL Ecommerce
Easypost
Couriers
Endicia
FedEx
Metapack
Royal Mail
UPS
System integrators
Pricing
The pricing for RetailOps is not public and it's tailored according to your business needs. You have to request a demo first.
Review
Our score
Number of features

Pricing

Learning curve

User friendly
Comments Rating
( reviews)
Alternatives to RetailOPS
Here you can find the top RetailOPSs alternatives