Seller Repay: An FBA refund management tool that makes the process as simple as possible and maximizes the amount of refunds. Sounds good, right?
If this introduction looks interesting to you, keep on reading to discover how you can multiply the income of your Amazon strategy without investing a further penny, simply by getting what you are legally entitled to, and based on the agreement between both parties.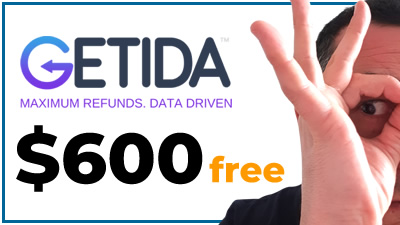 Because this is how it works: there are a number of situations in which Amazon is obliged to refund part of the money incorrectly received by them. What happens is, you are the one who must claim it if you do not want the refund to expire and the money to remain with Amazon forever after.
The problem is that this is an extra task on top of all those that you already need to accomplish on a day-to-day basis: manufacturers, suppliers, marketing, logistics… And refund claims tend to stay at the bottom of your list.
Seller Repay is a solution that, far from costing you any money, will help you round up your accounts. And, what is even better, you won't have to deal with anything at all. It's easy to use and doesn't involve any monthly payments because they are confident that they are going to be successful (we'll tell you a bit more about that later on).
Seller Repay Features
This tool displays some really advanced features, all aligned with the unique goal of making refunds easier to their customers.
Available in multiple marketplaces
If your strategy is multinational, needless to say that tasks multiply. Seller Repay will join you in 12 different Amazon marketplaces:
US
Canada
United Kingdom
Australia
Italy
Germany
France
Spain
Mexico
United Arab Emirates
India
Japan
As you can see, you are completely covered when it comes down to growing your business beyond national borders.
Amazon Approved Tool
This is an issue that should always be checked. You need to make sure that you are always working with a solution that won't get you into any trouble for violating Amazon's service standards.
Seller Repay scrupulously complies with all the standards, so you can relax. And as a proof, you will find the application available at Amazon's App Store.
Secured data
At Seller Repay, security is taken very seriously. Customer data is extremely sensitive and they don't skimp on resources or technology to guarantee its safety.
Customer data downloading is exclusively made through Amazon MWS-API (Merchant Web Services Application Program Interface), as the best marketing tools for Amazon, such as Jungle Scout, Helium 10 and similar top-tier suites, do.
For your complete peace of mind, you must know that Seller Repay access will only allow them to download the data required to perform an audit or determine pending refunds. Under no circumstances will they be able to make changes or control your Seller Central account.
FBA Inventory Refund Manager
This is the foundation of Seller Repay together with their automated audits. The latter performs an in-depth analysis of all refunds you are legally entitled to. It is so efficient that it finds opportunities that manual monitoring would miss.
This is when the Inventory Refund Manager comes into action, displaying all the cases that may be potentially claimed and their status in order to follow them up in a visual and thorough way.
FBA Fee Calculator
When a good thing is free, it becomes a great thing. That is the case with the FBA fee calculator.
Thanks to this application, you will be able to be aware of the fluctuation of the fees applied by Amazon to your products in real time –just by introducing their dimensions.
This is the best way to make sure that you are not being charged incorrectly (and unfortunately this is something that happens quite frequently).
Applicable to the main cases
There are certain cases in which you are entitled to request a refund of incorrect charges made by Amazon, and these are way more than we usually bear in mind:
Products that do not get into Amazon's warehouse despite being shipped.
Inbound shipments that are not eligible from the reconciliation tab in the main dashboard.
Fee surcharges applied on top of the FBA fee
Reductions in the FBA fee
Lost inventory in the fba ref premises
Damaged inventory in the Amazon Logistics premises
Inventory lost / corrupted during transfer
Claims that were only partially reimbursed
Refunds made to customers on items not returned within 45 days
Refunds made to customers where, despite the product being returned on time, displays a condition that prevents its further sale
Customer returns that were damaged by the carrier or Amazon and were not refunded
Inventory permanently removed by Amazon
Items damaged during the check-in process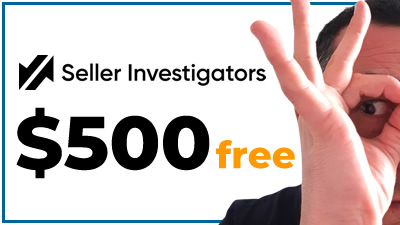 Seller Repay Pricing
Believe it or not, Seller Repay has no monthly fee. That's right: Nothing. Zero. There are no fees as such: anyone can use the tool for free.
Their business model is based on the certainty that they are going to be successful. That's why they only charge a 20% fee on top of successfully reimbursed refunds. You don't need to put any money upfront – you can try it without any commitment.
Seller Repay Reviews
Seller Repay customers are very satisfied because they have managed to increase their return rate exponentially and with minimal effort on their part. Seller Repay was initially launched as FBA Auditor and they have very good reviews from Amazon sellers:
I wasn't sure how FBA Auditor Seller Repay worked when a supplier mentioned it. Once I realised that it's a way of claiming back money that's gone AWOL in the Amazon system, I could see the value. Took just a couple of weeks to get our refunds.
With the assistance of Seller Repay, business profitability grows without having to invest in Amazon advertising campaigns or carry out aggressive promotions. It automatically increases the performance of any of those marketing actions or organic positioning.
Our score
Number of features

Pricing

Learning curve

User friendly
Comments Rating
( reviews)
Alternatives to SELLER REPAY
Here you can find the top SELLER REPAYs alternatives
I work as an independent eCommerce and Amazon consultant.
Clients
Estrella Damm, Intersport, Bella Aurora, Lladró, Textura Interiors, Nice Things Palomas, Castañer, Due-Home and many other clients.
Lecturer & Teacher
I teach and have been a speaker at: Meet Magento, Prestashop, Prestashop Day, SEMRush, Cambra de Comerç Barcelona, ​​ClinicSEO, Ecommbeers, Ecommbrunch, Ecommercetour.com, Ecommfest, EOI, ESIC-ICEMD, Foxize, Generalitat de Catalunya, Inesdi, Quondos and The Valley. In addition, I have done in-company trainings for brands such as Orange and Adidas.
Writer
I collaborate writing articles for Helium 10 blog, Shopify, SEMRush, La Vanguardia, eCommerce-news.es, Marketing4ecommerce...
Partner
Helium 10, Jungle Scout, Avask, Sellzone, Helium 10 Seller Solutions Hub Partner
Social
LinkedIn, Twitter, Wikipedia, Youtube, Quora, ISNI 0000000513224289, About Jordi Ordonez
Disclaimer: This is a promoted post by the advertiser / we are affiliated with the software