SellerSpace is an old Amazon accounts buying service. You can buy single accounts or even an entire online business in order to get started to selling on Amazon.
The great thing about this tool is that they do provide you a big team that will accompany you through the full process of deciding which account is the best to buy and give you historic data about how that business did.
Also they do provide you with a platform to make sure the payment process is safe (whether it is via PayPal, Bank Card or Bank Transfer); they will send you all the details and information via e-mail so you do have all the access information to get into the account you just purchased so you can get started.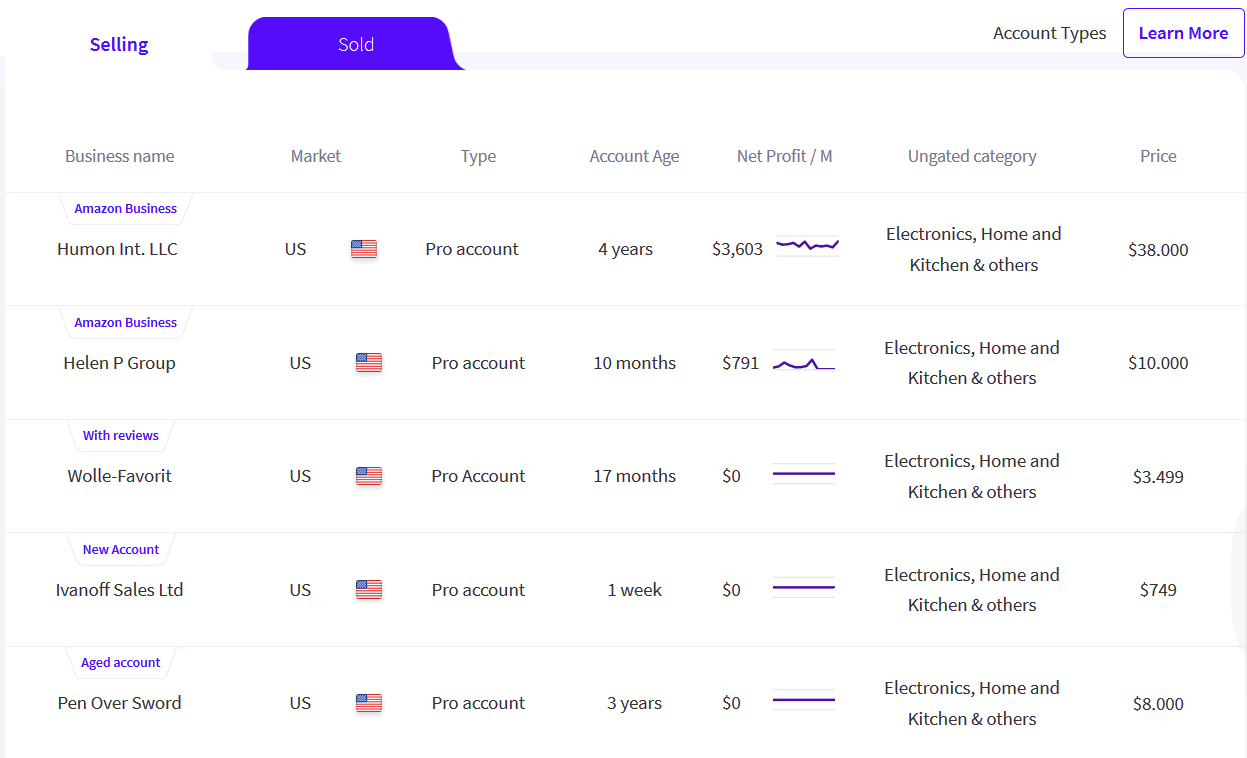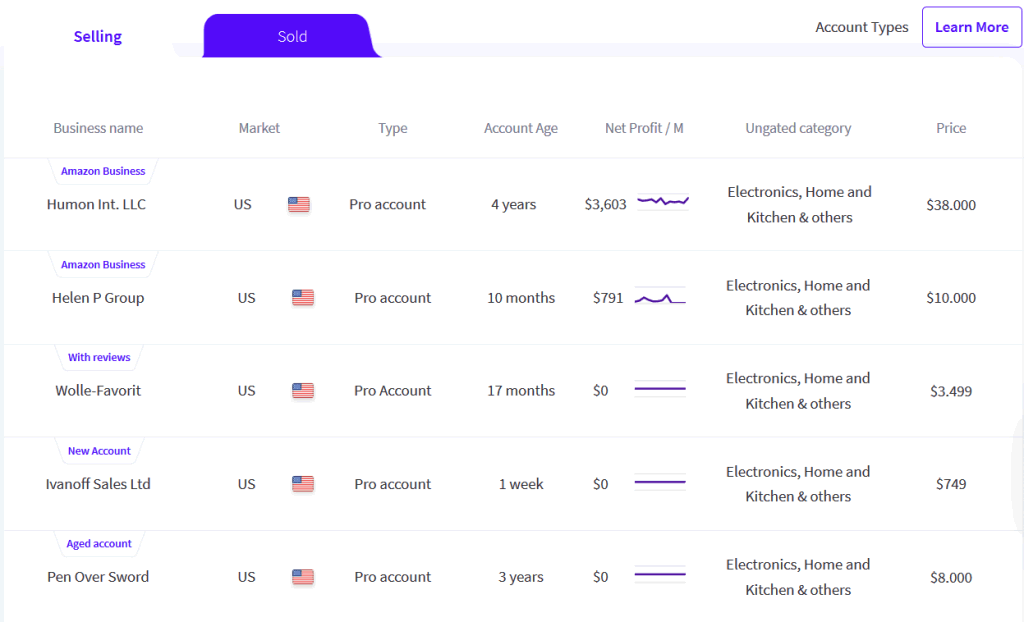 SellerSpace Features
This Amazon Tool will help you go through different old and already set Amazon accounts that you can buy in order to start your business journey in this marketplace.
SellerSpace does provide:
Verified Sales Data and History on each account.
Direct and Fast communication between the seller and buyers, with no limitations.
Safe exchange process for both parts of the deal.
Pricing
The whole SellerSpace experience is free, you only have to pay for the account of choice you do want to buy, only after that you will have to spend any kind of money.
You just have to go into SellerSpace's website and then start collection information about which account will do better for the "project" you do want to set up for Amazon Business.
SellerSpace Review
I think that this is a very innovative service, as this is the first time I see a whole marketplace dedicat to buy/sell old accounts (just saw it on forums or Reddit).
This really particular Amazon tool does have a full customer support team that will help you go through all of the process of getting all the account details, login information, email details, and any type of necessary documentation and bank card information to get through after you made the payment. And you will be all set for selling on Amazon!
Our score
Alternatives to SellerSpace