Shopventory is an inventory management and reporting tool designed by Thrive, a WordPress Themes and Plugins company. Shopventory helps businesses track and manage their inventory in real-time, saving time and money.
Feature Overview | Thrive Inventory by Shopventory
Features
As usual, let's break down the tool's features:
Real-time inventory management
Shopventory allows you to create and manage your inventory easily and integrate with popular POS and e-commerce platforms.
Track related products
You can track inventory levels across a wide variety of products and calculate costs of goods sold, which helps you understand which products are selling and which ones are not.
Spreadsheet bulk upload
You can upload inventory data in bulk using spreadsheets, making it easy to manage large amounts of inventory.
Product bundling
Shopventory allows you to create product bundles, which can help increase sales and attract customers.
Wholesale management
You can easily manage your wholesale operations with Shopventory, including tracking inventory, placing orders, and managing vendors.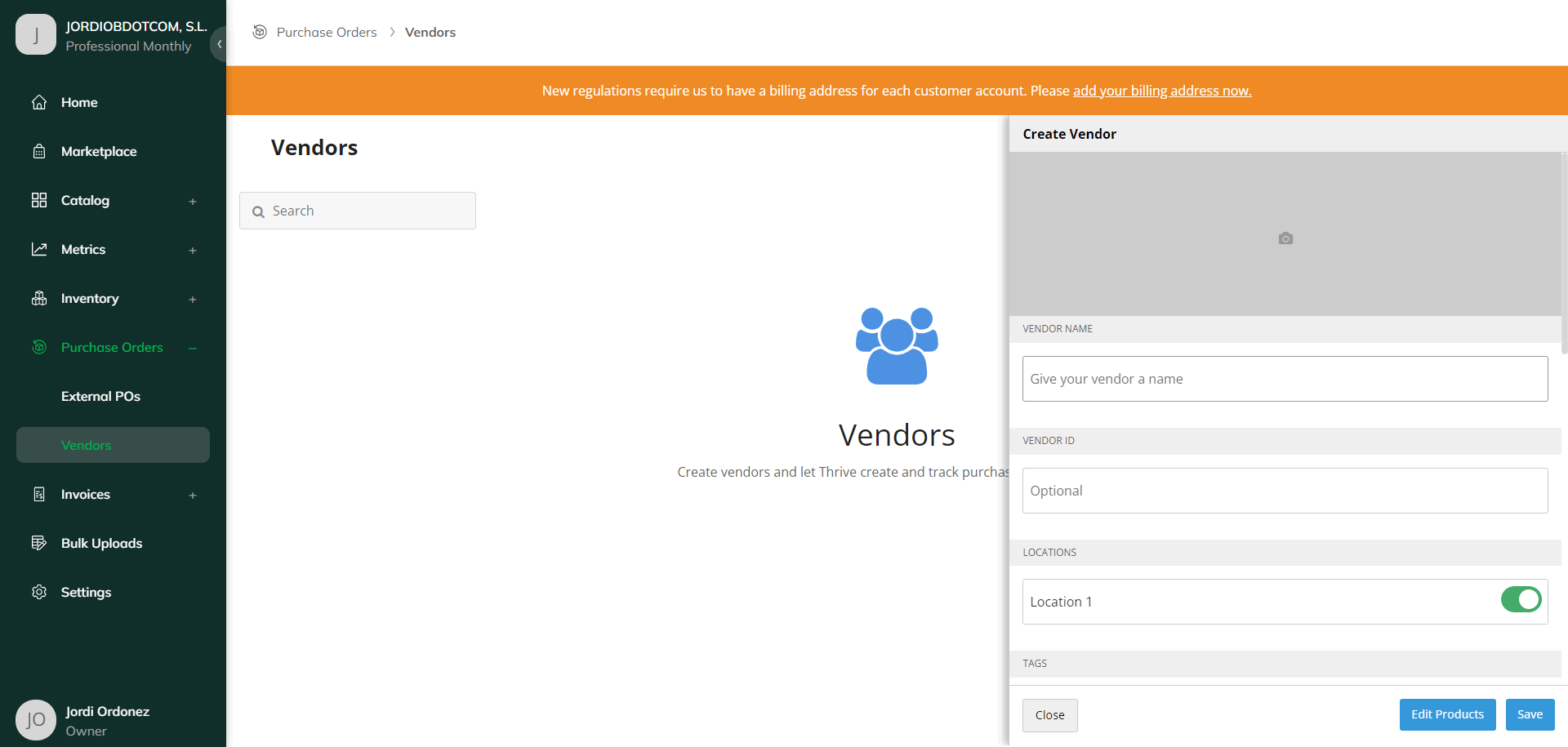 Bill of materials
Shopventory enables you to create bills of materials, making it easy to track the components and costs associated with your products.
Scan-to-count cycle counts
Shopventory supports the use of barcode scanning for cycle counts, improving accuracy and efficiency.
Multi-location syncing
If you have multiple locations, Shopventory synchronizes your inventory data across all locations, ensuring consistency and accuracy.
Multi-channel syncing
Shopventory integrates with various e-commerce platforms, such as Shopify, Square Online, WooCommerce… allowing you to manage inventory across multiple channels.
Modifier inventory tracking
With Shopventory, you can track inventory modifiers, such as different sizes or variations of a product.
Recipes
Shopventory enables you to create recipes for products that require multiple ingredients or components, helping you manage inventory and production.
Alerts and PAR levels
Shopventory sends alerts when inventory levels reach minimum threshold levels, preventing stockouts and ensuring timely reordering.
Purchase orders
You can create and manage purchase orders within Shopventory, streamlining the ordering process.
Catalogue creation and sales channel sync
Create products from the tool and send them out to your sales channels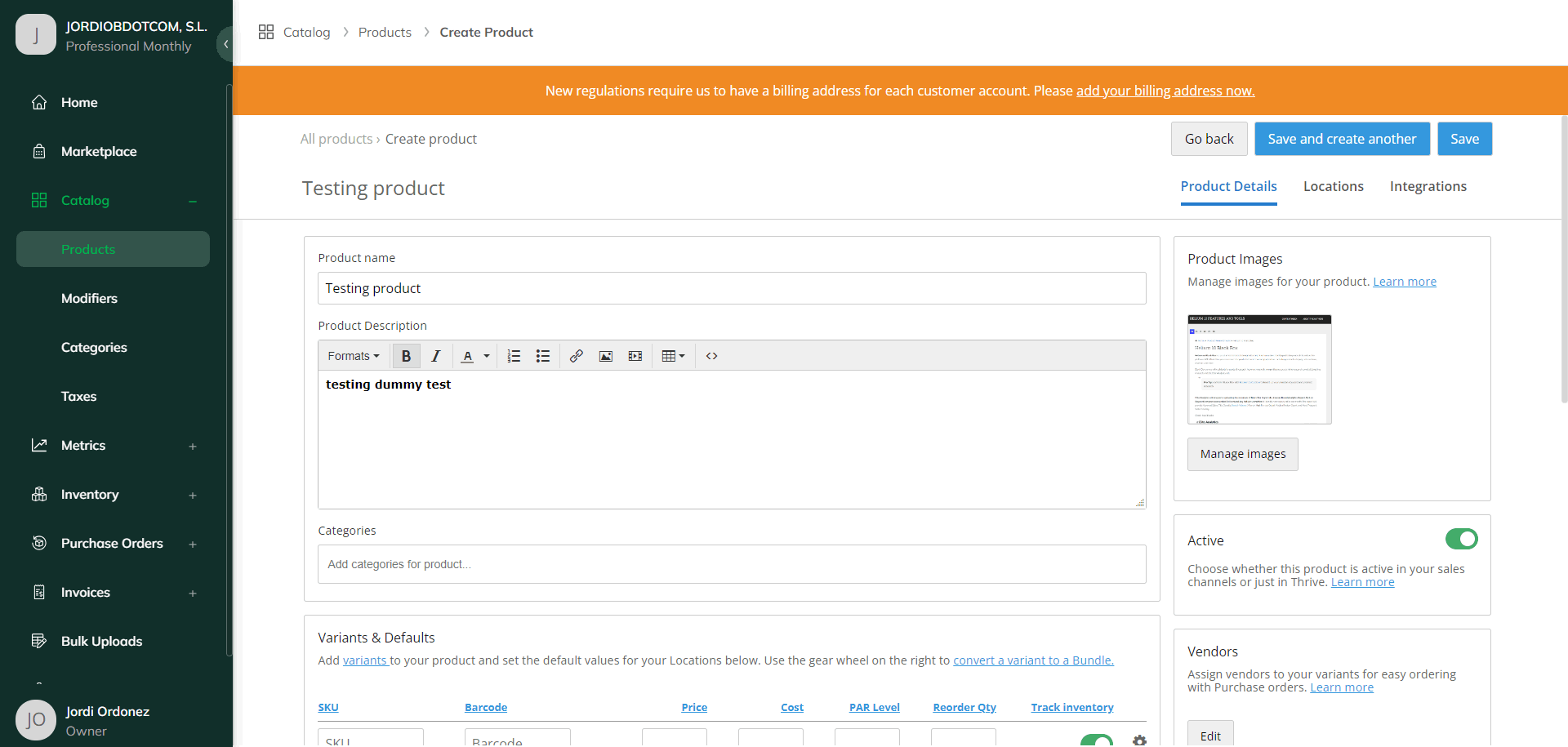 Discount
No specific discount information provided.
Pricing
Shopventory offers 4 different pricing tiers:
Standard: $79 per month
2 users
2 locations
3 years order history
3 years reporting history
3,000 transactions per month
Professional: $199 per month
5 users
5 locations
unlimited order history
unlimited report history
10,000 transactions per month
Elite: $399 per month
10 users
10 locations
unlimited order history
unlimited years reporting
25,000 transactions per month
Enterprise: $799 per month
20 users
20 locations
unlimited order history
unlimited years reporting
75,000 transactions per month
All plans include:
a 30-day free trial
onboarding call
email/chat/in-app support
mobile accessibility
exclusive dashboard insights
sales tax management
product photos
email notification alerts
product reporting and selection filters
detailed sales reporting
weekly recap reports
multiple device support
total inventory value at a glance
returns management
Join our newsletter and get 18 discounts
Join now!
Integrations
Shopventory integrates with
Point of Sale software
Clover
Shopify POS
Square POS
E-Commerce CMS
Shopify
Square Online
WooCommerce
Feeds managers
Google for Retail
Facebook Shops
Instagram Shops
Payment gateways
Accounting
Review
Shopventory is one of the most complete inventory management tools when it comes to different features.
From inventory management to listing manager, feed manager, amazon invoice creator, receipts creator… it has countless features both for online sales and offline sales (through it's POS integration).
Its real-time synchronization across multiple platforms and locations is a standout feature that can give your Amazon business the data accuracy and operational efficiency you're looking for. And it's bananas because this guys aren't even an Amazon software oriented company, they build freaking WordPress plugins! I guess they needed an inventory manager for Woocommerce and, then, Shopventory was born.
However, the cost may be a barrier for smaller businesses because this is not the cheapest software on their vertical.
Our score
Number of features

Pricing

Learning curve

User friendly
Comments Rating
( reviews)
Alternatives to Shopventory
Here you can find the top Shopventorys alternatives