SkuVault is the e-commerce inventory management software par excellence. It allows you to connect, organize your products, keep your inventory up to date with effective integrations.
It provides you with technical support and excellent service.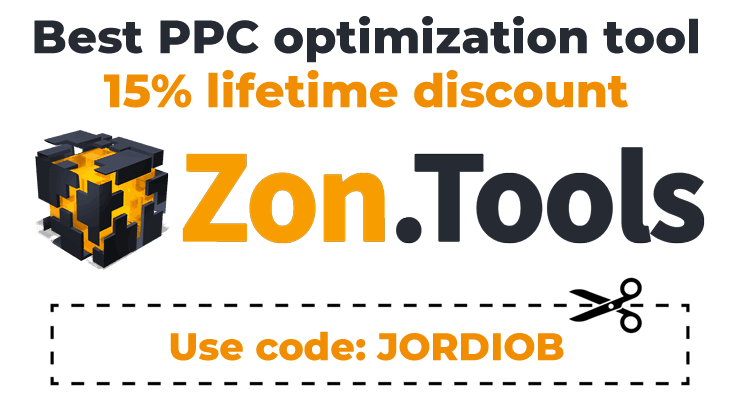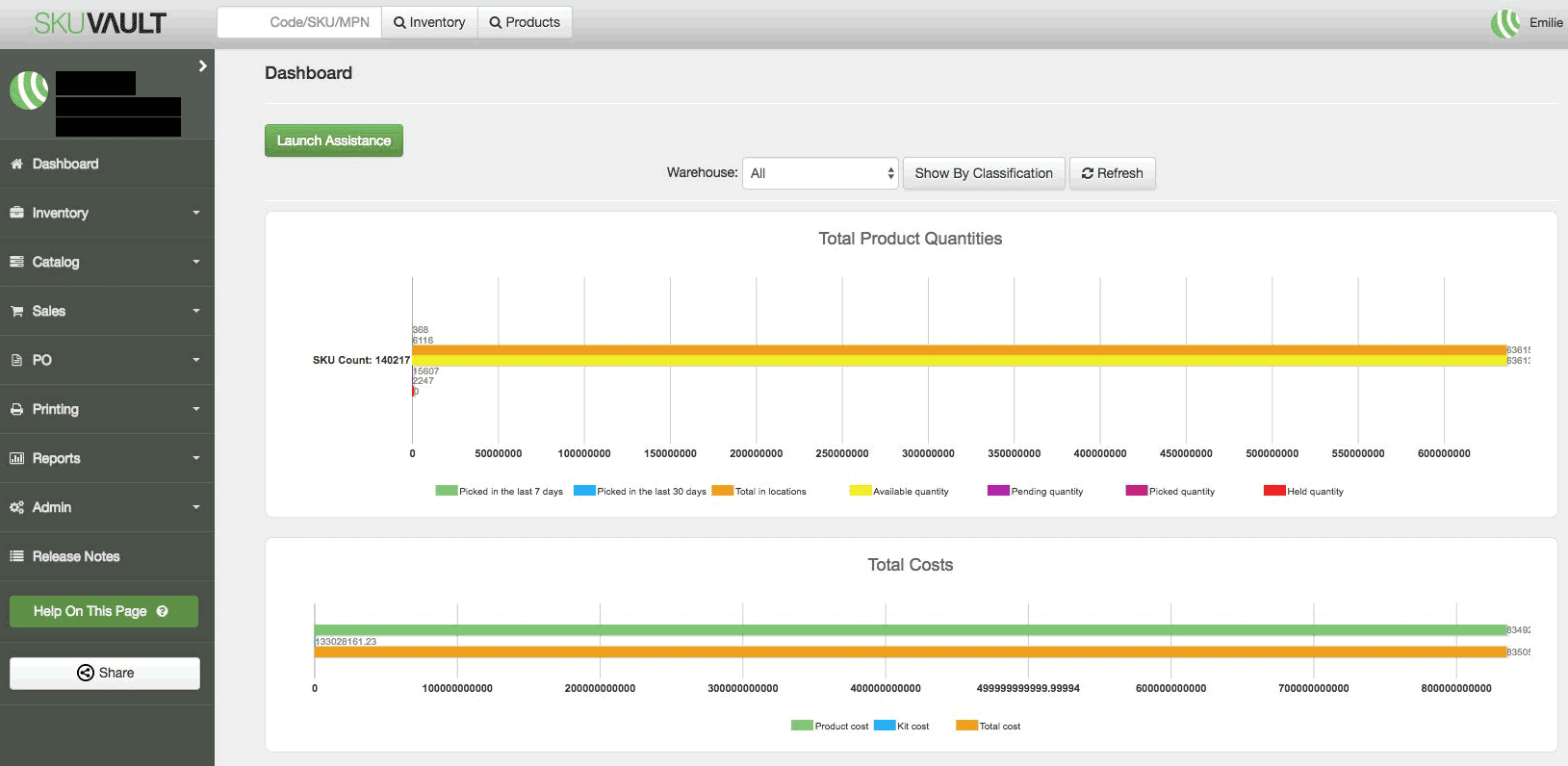 SkuVault Features
Control at every stage
Warehouse control software allows you to monitor products at every stage, from supplier contact to shipment delivery, contributing to a strong bottom line.
Organization
Organize SKUs and sort by characteristics to help locate inventory in your storefront or across multiple storefronts. Organizing them by feature will help you create other selling options and save data organization time.
Package sorting
Transform the number of cases into individual quantities to make it easier to view inventory. Viewing products individually by case will make it more convenient to ship orders to both wholesalers who purchase case packs and retailers who order units of the product.
Simplify your inventory
Make your records practical, using barcodes and cycle counting. Minimize miscalculations by making your product records practical.
Receive, wrap, and ship
For fast and correct product selection, use Hyper Picking. Order efficiently according to your workload. Take advantage of SkuVault to ensure correct shipping with effective quality control. Secure your shipment by integrating with your software to guarantee the online process from start to finish.
Good Reporting
One of the benefits that good software provides is good reporting. The data you record speaks well of your company. Incorporate the repertoire of reports that SkuVault has, to keep your inventory stocked or to detect the process of any user in the store. The benefits will be to conveniently replenish outgoing items and save inventory time.
Support and Training
SkuVault has an excellent customer support team that provides telephone, email, and ticket support for every part of the process. That's why we urge you to request Skuvault training packages so you can count on the benefit.
Always stocked
SkuVault allows you to keep better control of your Amazon Logistics inventory. It prevents you from shipping errors and overselling, thanks to its warehouse management software features.  With its help, you will be able to observe the stock of items at each stage of the shipping and receiving process. Because of this, you will be able to replenish sold products and have an always-stocked warehouse.
Grow your business with SkuVault's help
SkuVault offers e-commerce inventory management software that allows you to synchronize your e-commerce sales channels, keep track of your inventory, and report easily and conveniently. The inventory management system allows for better picking, packing, and shipping of products, enabling your recipients to receive their orders in a short period. This will make you popular with retailers and earn you good marks for being a good salesperson.
Cloud-connected database
SkuVault integrates major retailers and streamlines your relationships through cloud-based inventory management, enabling you to transact with companies anywhere in the world. We know that your growth requires access to the platform of different companies and sharing your inventory with different markets and channels, that's why we provide you with the best business inventory software. You will enjoy: Marketplaces, Channel Management, POS, Accounting, E-Commerce, ERP, Transportation, EDI, CRM, and Drop Shipping.
SKUVault integrations
Marketplace integrations
Amazon
Back Market
eBay
Newegg
Reverb
Walmart
Etsy
Point of Sale integrations
LightSpeed
Shopify POS
Square
Channel Management and product feed builders
ChannelAdvisor
Feedonomics
GeekSeller
SellerActive
Sellbrite
SellWare
Solid Commerce
SureDone
Zentail
eCommerce Platforms and CMS
AmeriCommerce
BigCommerce
Ecomitize
Kadro
Magento
Miva
OpenCart
Shopify
Shopify Plus
Volusion
WooCommerce
Yahoo
Zoey
CRM integrations
Drop Shipping tools integrations
Duoplane
Flxpoint
Logicbroker
Spark Shipping
Shipping Platform
ReadyCloud
ShipRush
ShipStation
ShipWorks
Accounting software integrations
Analytics software integrations
Anvizent
Lokad
EDI
Infocon Systems
Logicbroker
Flxpoint
ERP integrations
Microsoft Dynamics
Netsuite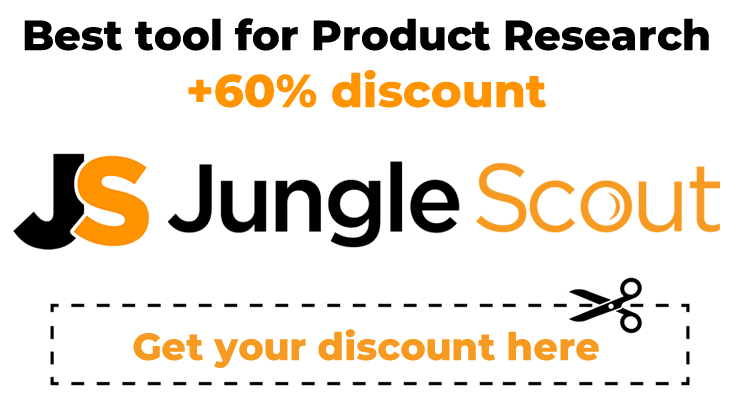 SkuVault Pricing Plans
Skull offers packages for $269 per month billed annually.
If there are two users $112 per month, up to 2000 orders.
SkuVault Reviews
This is the most complete inventory management tool for Amazon, eBay and the rest of marketplaces. It's not just about managing software, it's the rest of the services offered by them that make the difference: you can receive, prep, wrap and ship your orders using SKUVault! So they become your shipping ally and, for $112 a month for 2,000 orders, that's insane.
Our score
Number of features

Pricing

Learning curve

User friendly
Comments Rating
( reviews)
Alternatives to SkuVault
I work as an independent eCommerce and Amazon consultant.
I work for: Estrella Damm, Intersport, Bella Aurora, Lladró, Textura Interiors, Nice Things Palomas, Castañer, Due-Home and many other clients.
I teach and have been a speaker at: Meet Magento, Prestashop, Prestashop Day, SEMRush, Cambra de Comerç Barcelona, ​​ClinicSEO, Ecommbeers, Ecommbrunch, Ecommercetour.com, Ecommfest, EOI, ESIC-ICEMD, Foxize, Generalitat de Catalunya, Inesdi, Quondos and The Valley.
In addition, I have done in-company trainings for brands such as Orange and Adidas.
Finally, I collaborate writing articles for Shopify, SEMRush, Prestashop´s official blog, Brainsins, La Vanguardia, eCommerce-news.es, Marketing4ecommerce and other blogs and media.