SmartRepricer is an Amazon Seller repricer by Threecolts the company behind SellerRunning, Tactical Arbitrage, Bindwise, ChannelReply, FeedbackWhiz, RefundSniper, ScoutIQ, SellerBench and other tools.
With SmartRepricer you can automate and optimize your pricing strategy on Amazon using your own custom strategies or the tools' own strategies so you can, in a few clicks, adjust your prices in real-time, ensuring that you stay competitive and win Buy Box quota.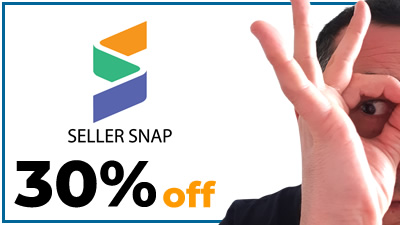 Features
SmartRepricer comes with a bunch of features. As usual, let's check'em out:
Listings tool
Find all your listings and establish min and max pricings, calculate the costs vs net for every ASIN and bulk apply changes such as the repricing rules.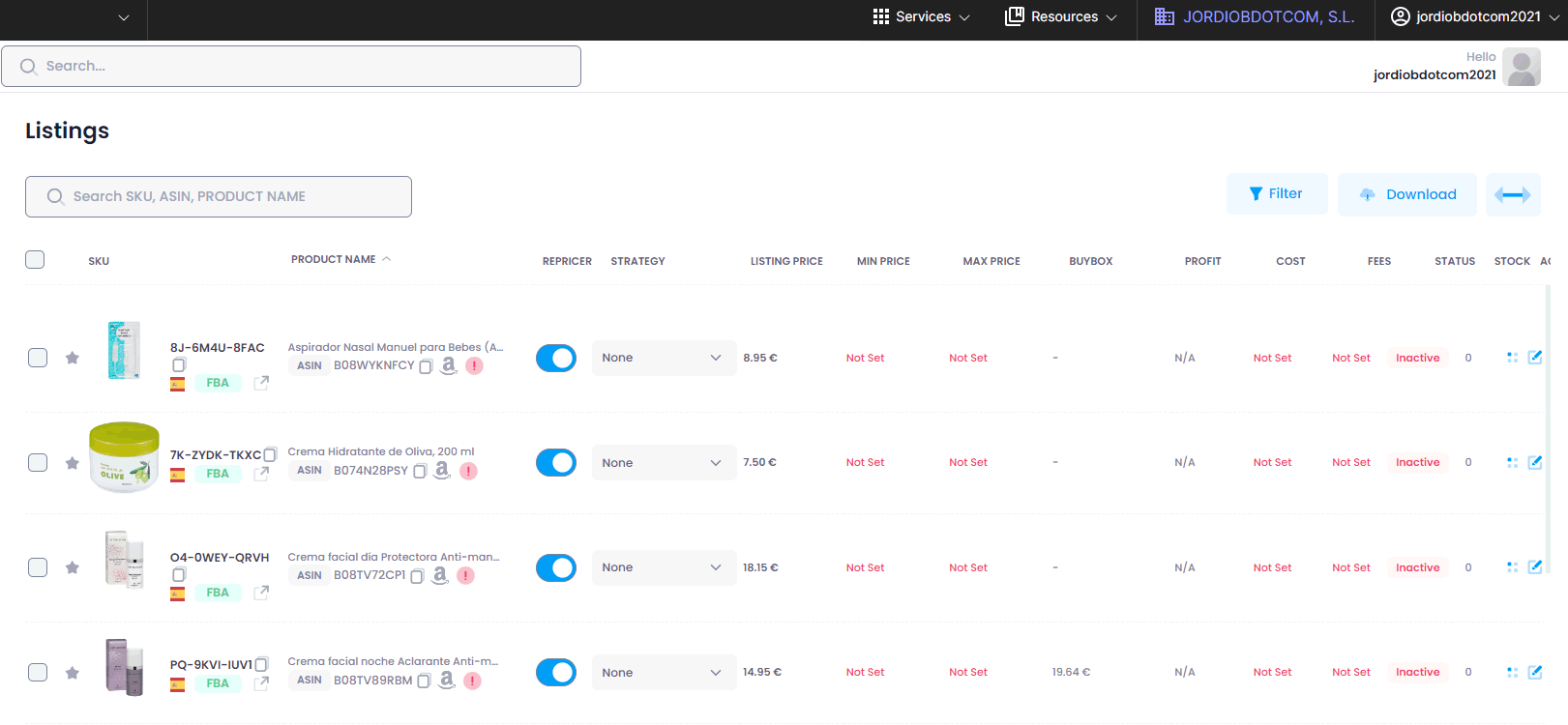 Strategies
This is where you can define your own repricing strategies or use the pre-built ones. My advise? Start with SmartRepricer's pricing templates and, then, move on to your own ones once you know how the repricing process works.
There are 4 main strategies both for FBM and FBA:
Sales booster strategy: increase your sales while protecting the buybox
Profit booster: increase your profits while targeting the BuyBox
Balanced enhancer: balance your sales and profits by maximizing both
Aggresive lowest: gain a competitive advantage by aggressively targeting the lowest price
From there, you just choose the preset pricing method: your own, calculted for the highest ROI or fixed profit.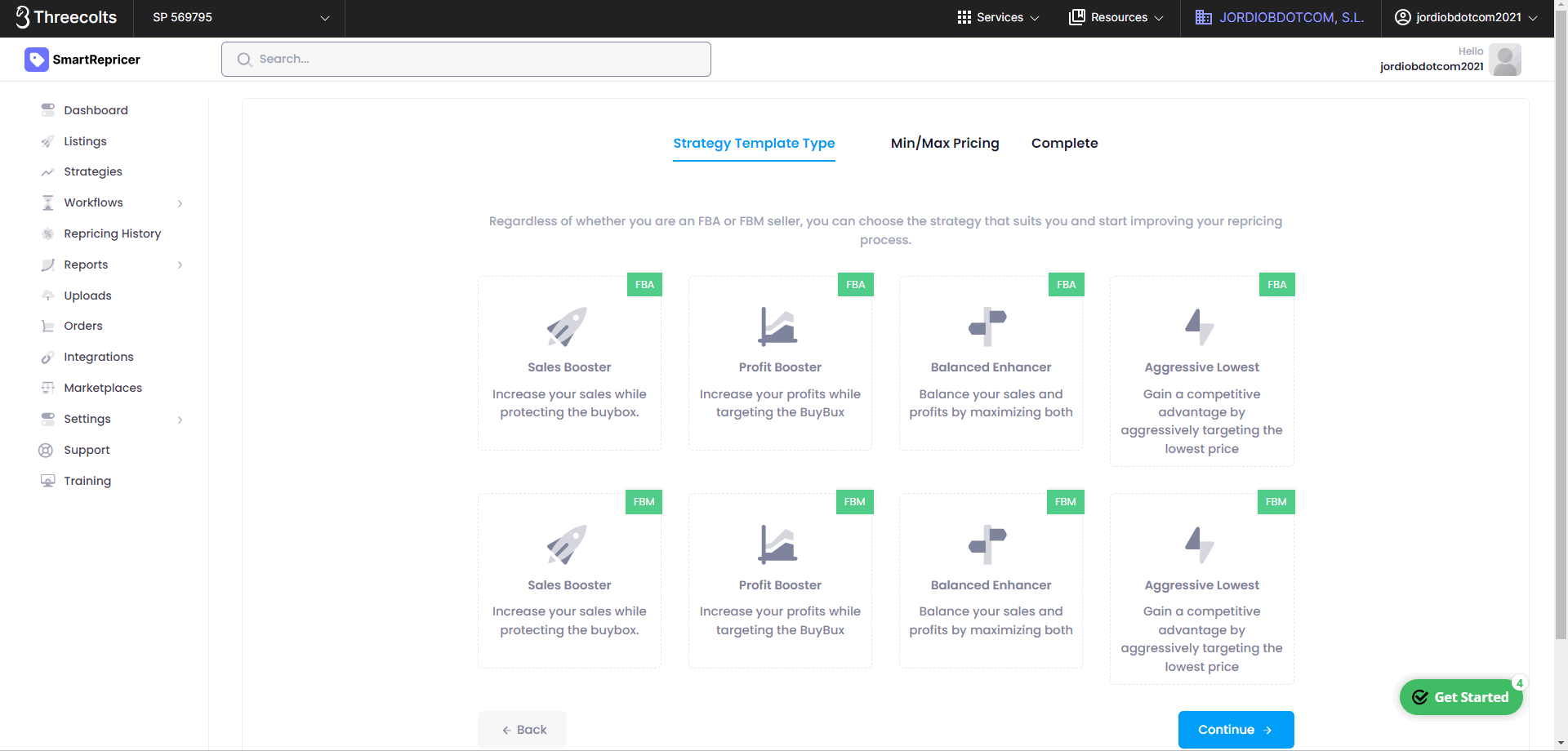 Workflows
This is where this tool gets really interesting as there is no repricing tool with a workflow option.
Workflows allow you to create automated rules that tell SmartRepricer how to manage your listings. There are 2 triggers: time of the day and new product.
So, basically, you can perform automatic actions based on day/hour part and on a new listing. So I'm uploading new listings but I just want the repricer to be applied to 1 marketplace. No problem!
Workflows work for Marketplace, Strategy, at a SKU level and by title. Those filters are non-excludable, so you can apply 1, 2, 3 or 4 different filters to personalize your triggers.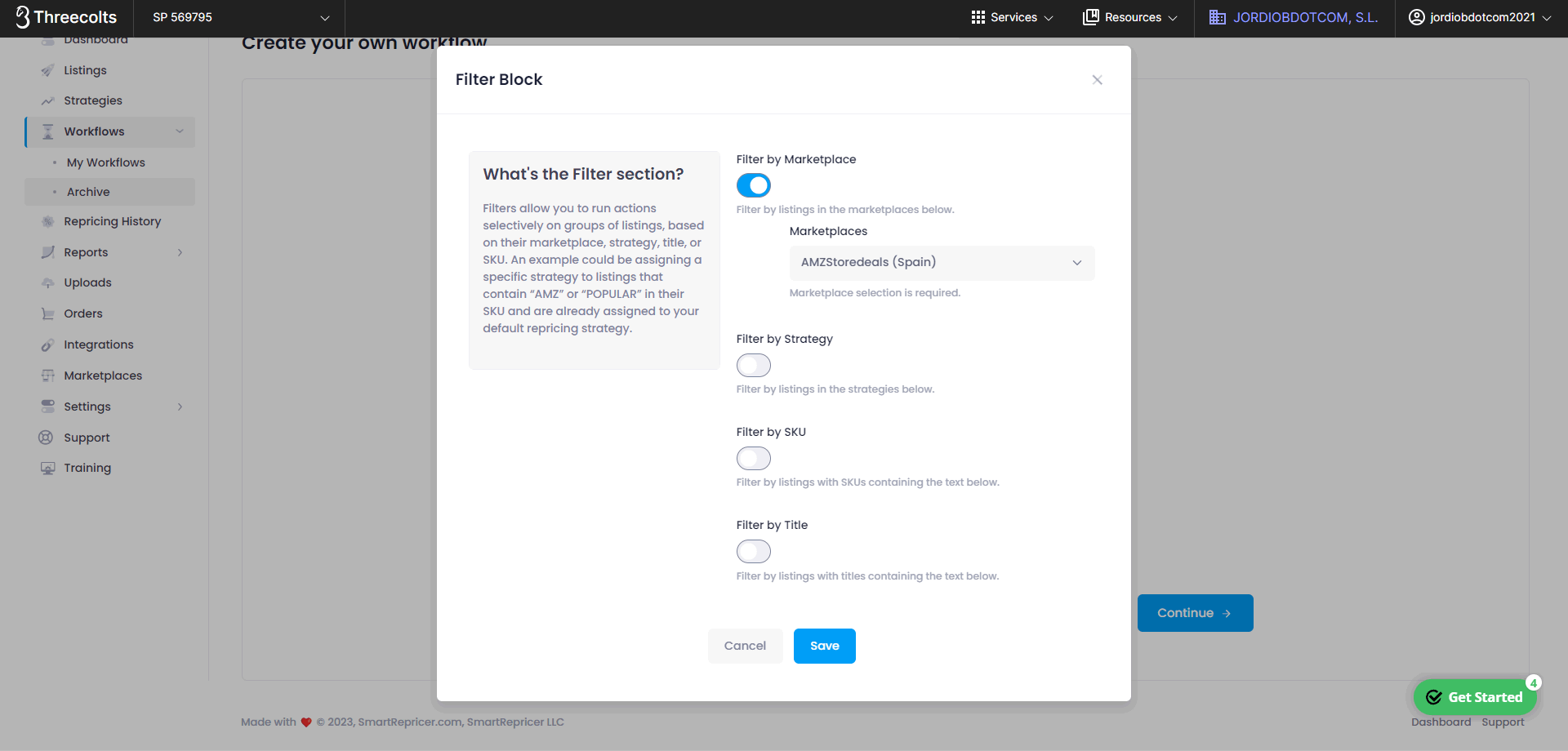 Repricing History
All your repricing movements in a single page so you can know exactly when a repricing strategy took action
Reports
This is hnoestly the most complete report feature I've seen in a repricer so far. Check out all the reports available (you can also create your own):
Product Report
Products in list
Buybox win status
Strategies
Minimum-maximum prices
Product costs
Amazon fees
ROI
Minimum Price Products
View all repriced products that reached minimum set price.
Maximum Priced Products
View all repriced products that reached maximum set price.
Top-selling Products week over week
You can see your best selling products in the last week and compare them with the previous week.
Product Name
ASIN
SKU
Number of sales
Total Order
Comparison with the previous week
Sales Report by Strategy
You can see how your products are performing based on your strategy.
Strategy Name
Store Name
Number of products
Total Sales
Total Turnover
FBA Products
FBM Products
Product Profitability Analysis
Find how much profit and revenue you made on your sales for each product here.
Title
ASIN, SKU
Number of Sales
Total Revenue
Total Profit
Total Cost
BuyBox Stats
You can see the BuyBox stats from this report. This report includes both your BuyBox data and your competitors' for a specific product.
Title
ASIN, SKU
My lowest at BuyBox
My highest at BuyBox
My average at BuyBox
Prices of my BuyBox winning competitors
Non BuyBox Eligible ASINs
Non Buybox eligible products in last 3 days
Highest and lowest prices for these products
Lowest duration
Highest and lowest prices in the Buybox
Orders
An easy order management tool with a breakdown of all the orders coming from the Buy Box repricing strategies
Integrations + Marketplaces
A breakdown of your Seller-API driven integrations.
Shipping template
Another great feature, this comes with 2 approaches:
Per item: deducts the shipping fee from your current product price and sends the product price to Amazon
Per brand: determines the appropriate Min Max-ShippingPrice rules for each of your products separately, and recalculates your product price and sends it to Amazon
Merchant list
A great way to bulk import Seller IDs to the tool, so you can create lists of sellers you want to compete with or don't want to compete with. Great to avoid competing against Amazon Vendor / Retail or your own distributors.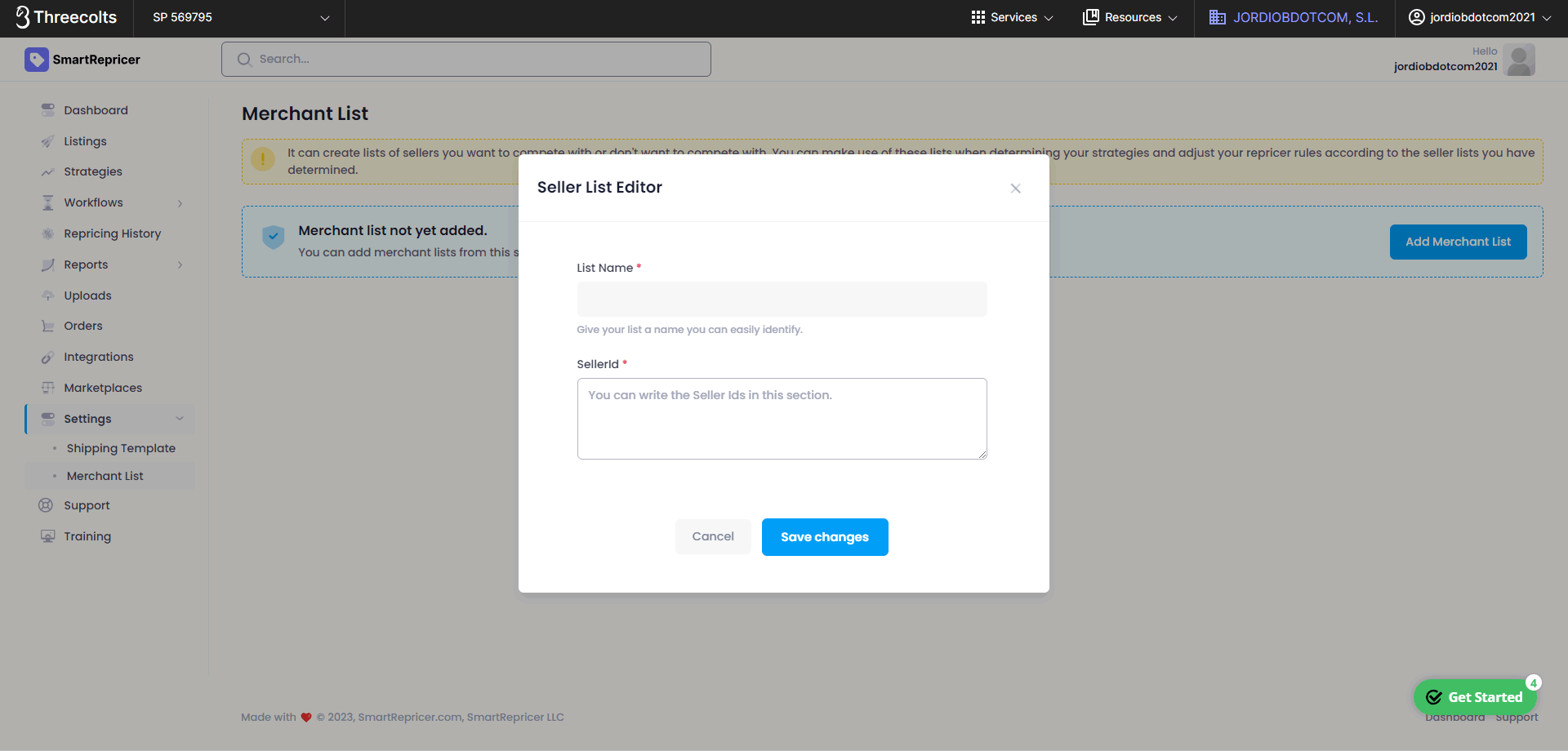 Integrations
SmartRepricer offers some integrations:
Seller Central integration
SellerRunning integration, a dropshipping tool by Threecolts
Works for:
Amazon US
Amazon Canada
Amazon Mexico
Amazon UK
Amazon Germany
Amazon France
Amazon Italy
Amazon Spain
Amazon UAE
Amazon Australia
Amazon Japan
Amazon Singapore
Amazon Saudi Arabia
Amazon Egypt
Amazon Poland
Amazon Sweden
Amazon Netherlands
Amazon Turkey
Amazon Belgium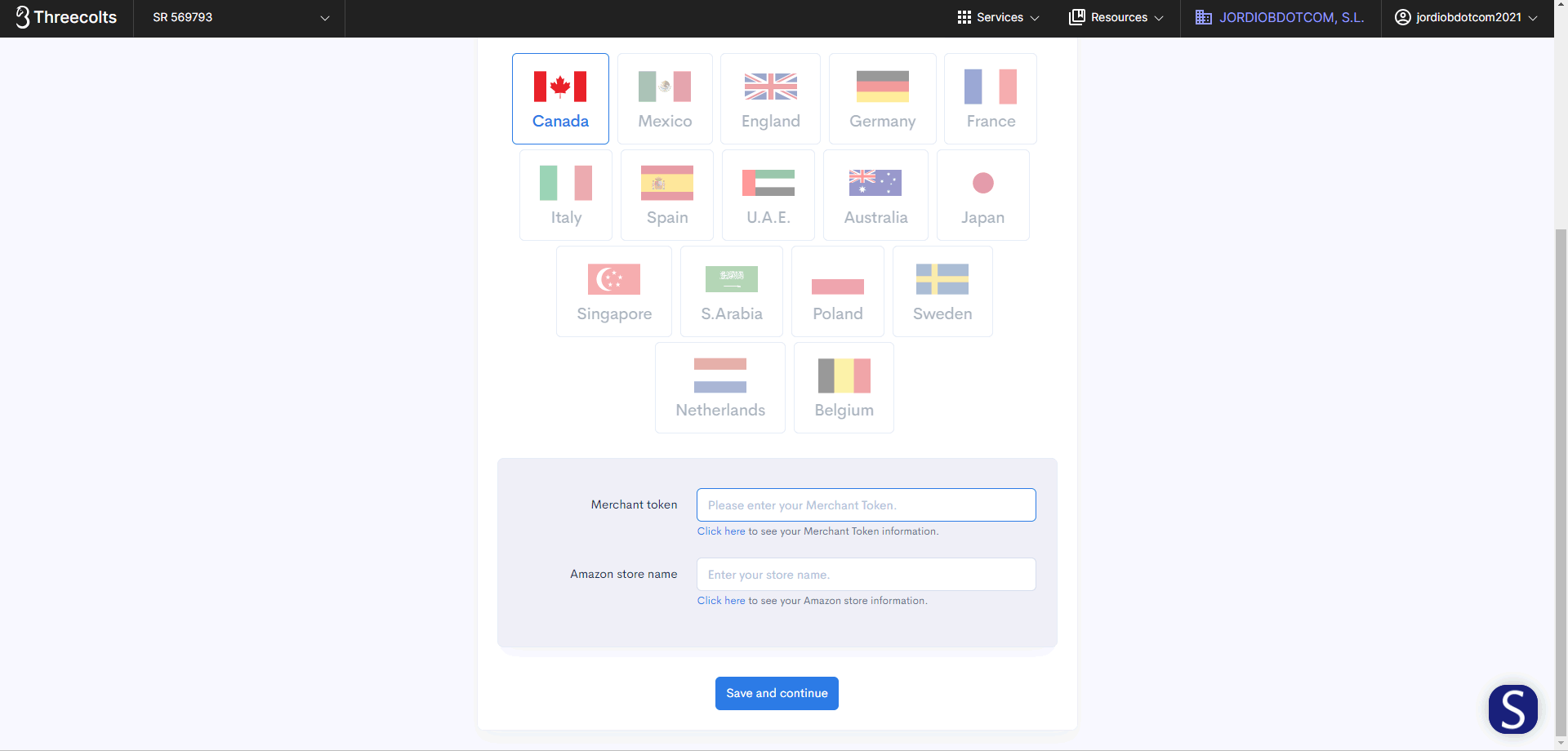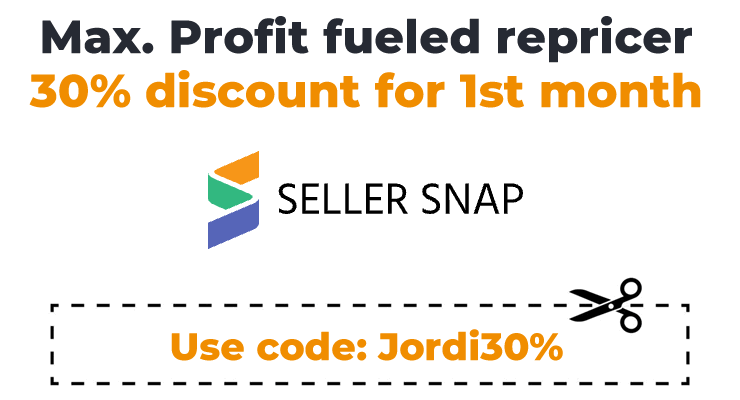 Pricing
SmartRepricer offers 6 pricing plans 2 weeks of free trial:
Lite: $49/month for 5,000 listings.
Standard: $59/month for 10,000 listings.
Business: $79/month for 25,000 listings.
Professional: $99/month for 50,000 listings.
Enterprise: $179/month for 100,000 listings.
High Level 1: $299/month for 150,000 listings.
Every plan includes:
Instant Repricing
Strategy Templates
Bulk Listing Uploads
Shipping Template
Workflow Creation
FBA Advanced Conditions
FBM Advanced Conditions
Pre-configured Rules
Custom Rules
Price & Profit Calculator
Sales Dashboard
SellerRunning Integration
All Amazon Marketplaces
Technical Support via E-mail
Review or Pros/cons
SmartRepricer has everything you need from a repricer plus some upgrades: workflows, merchant lists, shipping templates SellerRunning integrations and the fact that it works for EVERY Amazon Marketplace.
The interface, at it's usual on Threecolts' tools is super user-friendly and the customizable pricing strategies (pre-built or from scratch) are also super easy to implement. You don't need to be an expert to manage this repricer, you won't need any extra help from SmartRepricer's team or to upload boring CSV files. No. It works like a charm out-of-the-box. To me, this is one of the most important reasons to choose one repricer or the other. I've been stuck for 5 days uploading a CSV to make my clients' repricer work (for example, using Bqool) and that doesn't make any sense.
So, to keep the long story short:
Smartrepricer is effortless, instant and automated
You can define your own workflows
Upload a list of Seller IDs to compete against or never compete
Upload a list of shipping rates
Customize your pricing strategy from scratch or use pre-built strategies
Integration with SellerRunning for data syncing, real-time pricing updates and inventory management
Absolutely insane reports feature with lots of pre-built templates
Our score
Number of features

Pricing

Learning curve

User friendly
Comments Rating
( reviews)
Alternatives to smartrepricer
Here you can find the top smartrepricers alternatives