Amazon continually continues to renew itself and strives to offer the best to both its buyers and sellers who use this company to grow. Not for nothing in 2017, for example, the company was able to manage to ship more than 5 billion products across the planet. One of the ways it is doing this is through Amazon Logistics, which is trying to be a new growth alternative to the usual shipping companies.
One of the most notable advantages of Amazon Logistics is that it greatly increases the visibility of customers' products. That brings excellent news for your business: increased profits for your company. The logistics and delivery that Amazon brings provide excellent ease of management and shipping to companies that are little to nothing accustomed to online sales. It can even be very useful to promote your brand and your products outside our borders. The protocols that handle international shipments facilitate the work through shipments that are faster and simpler.
The products handled by Amazon carry the Prime label, and this is what guarantees fast shipments and optimal customer service. Similarly, Amazon customers give preference to products that have this label, because it is a synonym of excellent quality.
Do you want to know how it works and if it could be the new tool to help you in your business? To clear all your doubts RepricerExpress is in charge of giving you the details.
By the way, Amazon has 185 fulfillment centers World Wide. 100 on the US. You may also like: What is Amazon FBA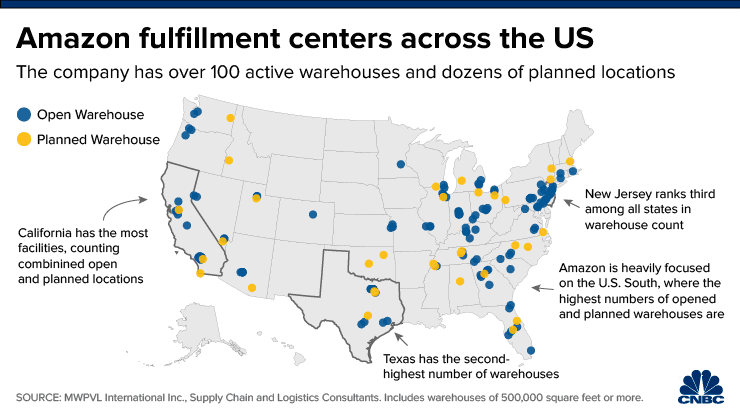 Understanding the details of Amazon's logistics
When you ship Amazon packages, you are usually used to having them shipped in third-party vehicles, such as those used by FedEx and UPS. With Amazon Logistics this aspect changed as Amazon is using their fleet and outsourced employees to deliver your items on behalf of better and much faster delivery options in their deliveries. The line they are debuting and showcasing is in the form of complementing, not competing with, traditional shipping companies, although that seemed more of a safe statement than a real possible predictor.
For customers, it is certainly a great advantage, as they will be able to get their products in less time (more or less the same day) and possibly at a lower cost since they don't have to pay FedEx/UPS/whomever prices or wait for their schedules. At first glance, this seems like a win, but what will be the impact on existing shipping lines?
In some terms of those who wish to make regular deliveries to Amazon Logistcs, there are some conditions they must meet:
Last Mile Business: Amazon requires you to have an established business and offers four types of insurance: $1 million commercial general liability; $1 million workers' compensation; and $25,000 legal liability per load.
Drivers: For drivers working with you, you must ensure that they are equipped with safety policies and procedures and have received proper training in the area. They should also all have documentation of this.
Fleet: If you wish to send deliveries to Amazon Logistics, you must show Amazon that you own at least 5 cargo vans (or something similar to this) that are at least 200 cubic feet in size.
If you, unfortunately, do not meet all of these requirements, Amazon still has some options available to you in the area of Amazon Flex (which deals with individual deliveries) or Middle Mile Providers (who are responsible for transporting Amazon's freight).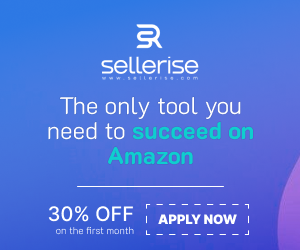 How can Amazon logistics work for those who are third-party sellers?
The first thing you should understand about Amazon Logistics is that most of the benefits are intended, first and foremost, for buyers. You should think about your feedback rating from the seller, for example. One of those important components is shipping time and expectations. If you can get your packages out fast (or even faster) than the ones I list, that will most likely encourage more buyers to feel more encouraged to leave rave reviews on your seller profile.
One small disadvantage is that you don't get an exact delivery time when you use Amazon Logistics, so you will have to adapt to the estimated deadlines (maybe it's only for now?). But there is an advantage and that is that Amazon almost always hits targets within an hour or two of what the project, so this will give you a pretty good idea of what you might be able to tell your buyers.
How Amazon's Super-Complex Shipping System Works
Final Thoughts
Want to show other sellers the way it's done? Make that you're shaking in your space boots by using RepricerExpress, which uses competitive and enviable enough pricing to help reinforce the reputation you have with other sellers. And with the first 15 days free when you sign up now, there's no better time than to get started on this sooner rather than later to get a jump on things.
More posts
I work as an independent eCommerce and Amazon consultant.
I work for: Estrella Damm, Intersport, Bella Aurora, Lladró, Textura Interiors, Nice Things Palomas, Castañer, Due-Home and many other clients.
I teach and have been a speaker at: Meet Magento, Prestashop, Prestashop Day, SEMRush, Cambra de Comerç Barcelona, ​​ClinicSEO, Ecommbeers, Ecommbrunch, Ecommercetour.com, Ecommfest, EOI, ESIC-ICEMD, Foxize, Generalitat de Catalunya, Inesdi, Quondos and The Valley.
In addition, I have done in-company trainings for brands such as Orange and Adidas.
Finally, I collaborate writing articles for Helium 10, Carbon 6, Shopify, SEMRush, Prestashop´s official blog, Brainsins, La Vanguardia, eCommerce-news.es, Marketing4ecommerce and other blogs and media.