Wise is a service to receive money from Amazon in your local currency, without having to pay conversion fees. It is compatible with Amazon marketplaces in the US, Europe, the UK, and Australia. One of the biggest advantages that Amazon offers is facilitating access to internationalization, especially if you use FBA or, in Europe, the Pan European Logistics plan.
Amazon has 21 marketplaces of their own in America, Europe and Asia and they manage orders practically all over the world from amazon.com (it is estimated that they reach up to 180 countries around the planet) so, especially for the Eurozone, with Euro, Swedish crowns, UK pounds, Polish zlotys… it's really useful to have a payment service like Wise, that can handle 160 countries and 40 currencies.
📆 Review updated on October 2023: new features for Amazon Sellers
Works both for freelancers (self employess) and companies: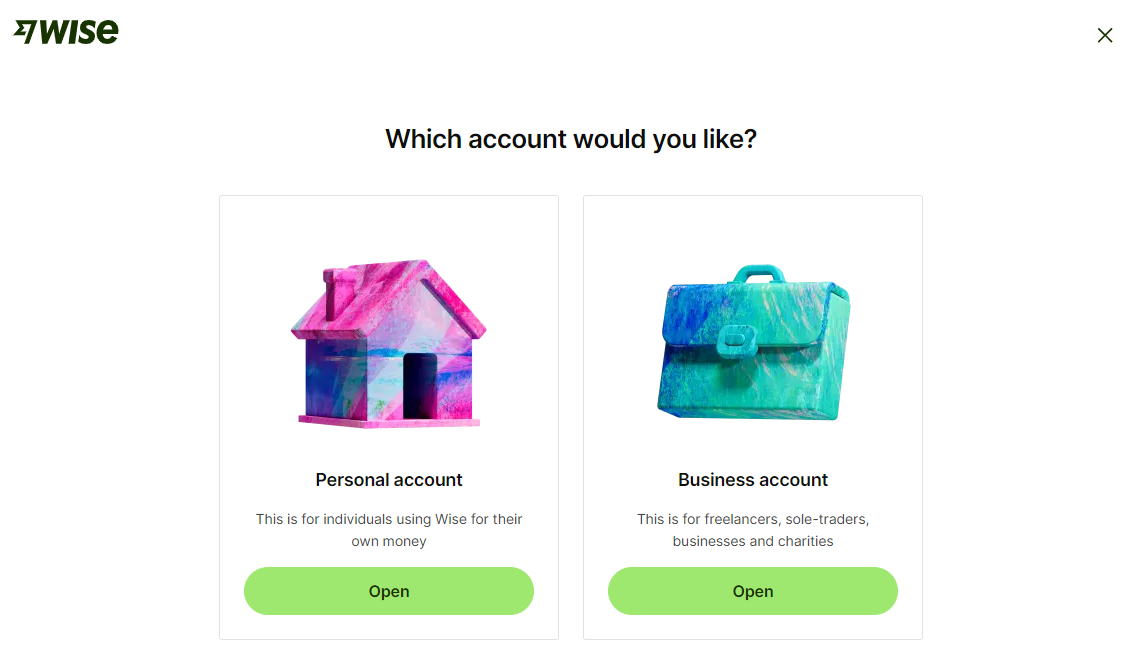 How do I receive money from Amazon using my Wise account?
If you sell across multiple Amazon marketplaces, you can transfer your earnings in various currencies directly to your Wise account, helping you bypass hefty currency conversion fees. Wise account details are compatible with Amazon US, Amazon Europe, Amazon UK, and Amazon Australia.
Here's how to set up your Wise account to receive local currency payments from your different Amazon seller accounts:
Setting up Your Bank Details on Amazon:
Click on Settings > Account Info > Payment Info > Bank Account Info.
Either replace or add bank details. If updating existing bank details, choose "Replace." If adding new details, click on "Assign."
Choose "Add new deposit method."
Pick the bank's location, which corresponds to the country indicated in your Wise balance address. For instance, the GBP balance is in the UK, while the USD balance is in the US.
Enter your bank account information:

For Amazon Europe: Input your IBAN and BIC details.
For Amazon US: Provide your account number and routing number. Use ACH if you have it, for electronic payments only.
For Amazon UK: Input your sort code and account number.
For Amazon Australia: Enter your AUD BSB code, account number, and the account holder's name.

Confirm your bank details – these should match what you first used when establishing your Amazon seller account.
Save your information by selecting "Set deposit method."
You can now transfer your earnings directly into your Wise account.
For Non-US Residents on Amazon US Marketplace:
If you're not based in the US, Amazon will request tax verification. Complete the form indicating that you aren't a US citizen and aren't liable for taxes in the US. Your payments and new product listings will be on hold until you finalize and return this form to Amazon.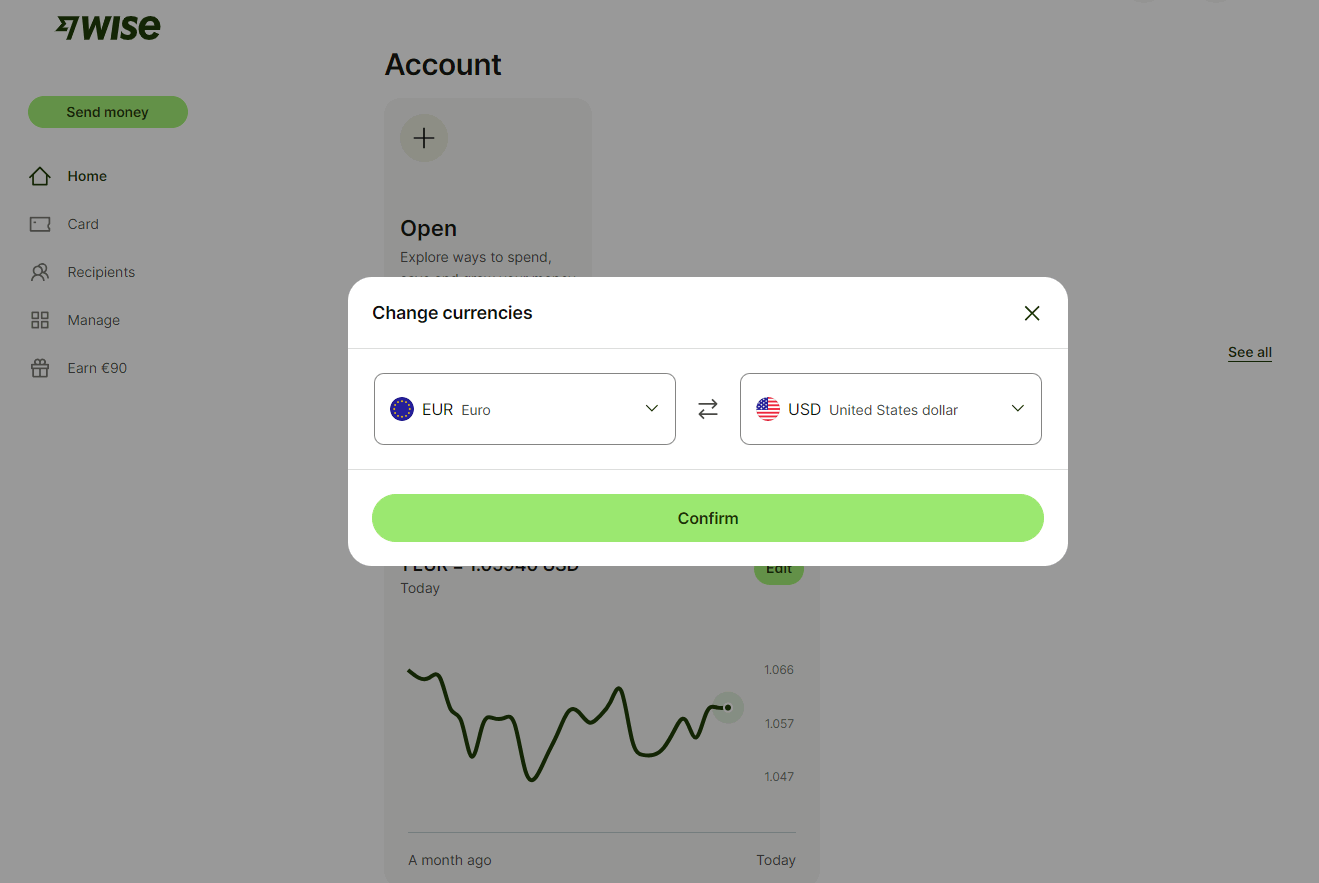 Features
Receive payments in your local currency from various Amazon marketplaces: Amazon, Etsy…
Avoid unnecessary conversion fees by using Wise's currency exchange services
Easy setup process for configuring your Wise account with your Amazon seller accounts
Compatible with Amazon in the US, Europe, the UK, and Australia.
TransferWise is really simple. It's a business account that gives you local bank details for the USA, United Kingdom, Eurozone, Singapore, and Australia. So, for Amazon, it will look like you have a local bank account in those countries and you will be able to receive currencies like US Dollar and Euro for free.
They also provide a lot of other features that will help manage your business internationally. You can pay your invoices with TransferWise money transfers, get a debit card to pay online, send batch payments and much more.
To do this, they have an impressive structure with bank accounts and offices in the countries they operate in(up to 14 different countries), but also with their own methodology which is an alternative to the SWIFT network
Free account for the business
Creating an account in TransferWise does not have any cost nor do you pay a monthly fee for the service. There is only a one-time fee of $30 to access the bank details of the local account.
Obviously you pay a commission for each operation but don't you already do it with your bank? The best thing is that if you compare amounts you will see how you save significantly by using this service.
This is partly because they don't apply any changes to the current exchange rate as banks usually do; what it costs is exactly what you pay.
Transparency
Besides having extremely competitive rates, TransferWise is characterized by making it clear in advance how much you will pay and how much exactly the destination account will receive; they even let you know if they are not the cheapest option!
But its transparency policy does not end there. It is one of the few cases we know of in which they tell you exactly what each cent collected is invested in. It is public the percentage destined to the payment of offices, equipment, supplier costs and services or company profits.
The highest possible coverage
When we say this, we do so with knowledge. TransferWise is available in over 40 different countries and allows you to trade in about 160 different currencies just as you would if you were in them.
Of course it is compatible with some of the major bank card providers such as Mastercard (they even issue their own debit cards for customers in the United States, United Kingdom, Europe, Australia, Singapore, New Zealand or Japan)
Credit Card
You can set up a Credit Card associated to your account, so you can spend your money with a "physical device".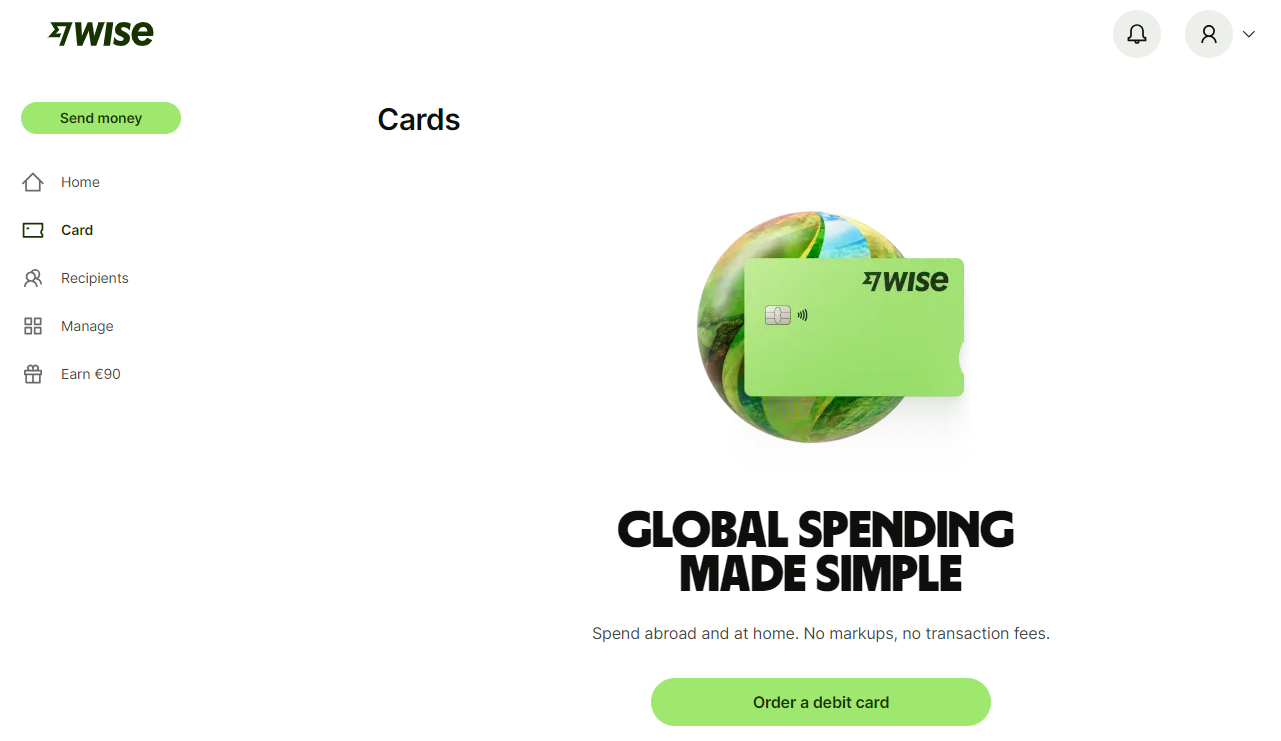 Mass Transactions
Especially in the case of having to pay suppliers and workers, there may be a series of recurring payments.
TransferWise allows you to make up to 1,000 different payments in a single operation and gives you API access to connect it to other proprietary services.
Integrations
Wise for Amazon integrates with Amazon's Seller platform, allowing you to easily receive payments from Amazon marketplaces in your local currency.
On top of that, Wise has an API, so you can also connect external accounting tools.
Pricing
The pricing for Wise's services may vary depending on the specific transactions and currency conversions you make.
Review
I started using Wise years ago when it was called Transferwise and, boy, it has changed a lot. Now it's one of the top tools for Amazon Sellers to get their money from the different Amazon Marketplaces and convert it to their main currency with the minimum exchange rates. Far, far, far way better than Paypal, I can tell you this.
Are you an European Amazon Seller? Are you selling in EU, UK, USA, CA, AUS…? Man, you need to try Wise for Amazon. I feel you. You are incurring many monthly costs derived from the banking activity. Since TransferWise does not have any maintenance costs, the easiest way is to try it out and do the math.
My experience tells us that you will save top dollar.
Check the pros and cons and judge by yourself:
Pros
Broad compatibility for US, Europe, UK, and Australia. With Amazon reaching up to 180 countries, a service that accommodates 160 countries and 40 currencies is immensely valuable.
Helps users evade steep currency conversion fees: fair exchange rate + no hidden fees.
Straightforward setup
Tax Verification for Non-US Residents
Local bank details for multiple countries, so Amazon sees it as if you have a local bank account, simplifying transactions
They detail exactly what you're paying for
Available in over 40 countries and transactions possible in about 160 currencies
Bulk Transactions up to 1,000 different payments in one go
Integration with Amazon's Seller platform via MWS
Cons
One-time $30 fee to access local bank account details
Depending on the type of transaction and currency conversion, fees can differ
Our score
Number of features

Pricing

Learning curve

User friendly
Comments Rating
( reviews)
Alternatives to Wise for Amazon
Here you can find the top Wise for Amazons alternatives
I work as an independent eCommerce and Amazon consultant.
Clients
Estrella Damm, Intersport, Bella Aurora, Lladró, Textura Interiors, Nice Things Palomas, Castañer, Due-Home and many other clients.
Lecturer & Teacher
I teach and have been a speaker at: Meet Magento, Prestashop, Prestashop Day, SEMRush, Cambra de Comerç Barcelona, ​​ClinicSEO, Ecommbeers, Ecommbrunch, Ecommercetour.com, Ecommfest, EOI, ESIC-ICEMD, Foxize, Generalitat de Catalunya, Inesdi, Quondos and The Valley. In addition, I have done in-company trainings for brands such as Orange and Adidas.
Writer
I collaborate writing articles for Helium 10 blog, Shopify, SEMRush, La Vanguardia, eCommerce-news.es, Marketing4ecommerce...
Partner
Helium 10, Jungle Scout, Avask, Sellzone, Helium 10 Seller Solutions Hub Partner
Social
LinkedIn, Twitter, Wikipedia, Youtube, Quora, ISNI 0000000513224289, About Jordi Ordonez