Are you thinking about working on selling on Amazon or are you already selling? Then this podcast was made for you. James Thomson, who is a former Amazon employee, partner at Buy Box Experts, founder of the Prosper Show. He joins us to speak candidly and answer any questions you have about selling on Amazon.
A keyword is the only Podcast specifically designed to help Amazon sellers that brings you excellent authoritative content exclusively from former and current Amazon employees. The keyword is considered quite the source of truth for 3rd party and 1st party sellers alike.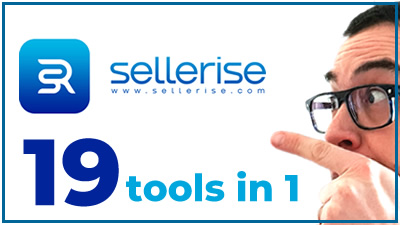 What you can achieve by listening to the Keyword Podcast: The Amazon Insider
You'll get a leg up on other Amazon sellers and have the opportunity to accelerate your business by learning new things like "How to work with Seller Central", "How to write to Jeff Bezos" or "Tips for Amazon FBA", all straight from the mouths of those who know Amazon best, the "Amazon Insiders".
The desire may be strong at first but over time an entrepreneur's biggest enemy can be overcoming the challenges of discouragement. Working and growing your business from home can have many advantages, but it can also be a huge distraction. That's why the founder of Ecommerce Business School, Ann Sieg, talks about how she keeps herself and her entire team, and other entrepreneurs motivated.
During the havoc wreaked by the global pandemic on society now more than ever, it's important to keep efforts focused on growing your online commerce business. E-commerce is the lifeblood of the economy right now and it is important to be able to have the support entrepreneurs need so that their customers can find and buy their products.
Do you know the restrictions that have been in place because of the pandemic? You will learn about Amazon FBA's inventory restrictions during the Covid-19 pandemic.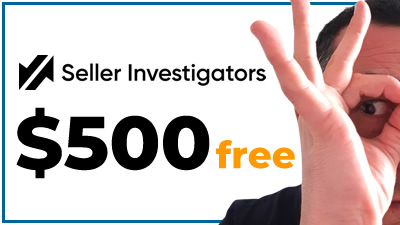 Where to listen
Top 3 Episodes
More posts
I work as an independent eCommerce and Amazon consultant.
Clients
Estrella Damm, Intersport, Bella Aurora, Lladró, Textura Interiors, Nice Things Palomas, Castañer, Due-Home and many other clients.
Lecturer & Teacher
I teach and have been a speaker at: Meet Magento, Prestashop, Prestashop Day, SEMRush, Cambra de Comerç Barcelona, ​​ClinicSEO, Ecommbeers, Ecommbrunch, Ecommercetour.com, Ecommfest, EOI, ESIC-ICEMD, Foxize, Generalitat de Catalunya, Inesdi, Quondos and The Valley. In addition, I have done in-company trainings for brands such as Orange and Adidas.
Writer
I collaborate writing articles for Helium 10 blog, Shopify, SEMRush, La Vanguardia, eCommerce-news.es, Marketing4ecommerce...
Partner
Helium 10, Jungle Scout, Avask, Sellzone, Helium 10 Seller Solutions Hub Partner
Social
LinkedIn, Twitter, Wikipedia, Youtube, Quora, ISNI 0000000513224289, About Jordi Ordonez