Contents
1

Helium 10 Coupons

2

What is Helium 10?

3

Features

4

Pricing

5

Helium 10 vs Sellics comparison

6

Helim 10 review
Helium 10 is a mind blowing all in one Amazon toolbox featuring a set of 16 priceless tools specially focused on keyword research, product research and competition tracking.
Helium 10 Coupons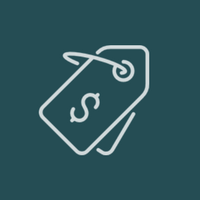 Get the coupon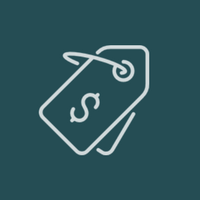 Get the coupon
What is Helium 10?
Helium's has been developed by Amazon Sellers, that's why it is one of the best tools in it's category. The project is leaded by Manny Coats, serial entrepreneur, and online marketing coach since the late 1990s. He also hosts host AM/PM Podcast and co-founded Freedom Ticket, an exclusive mastermind group for high-level Amazon sellers.
Besides that, they keep adding new features every year without an extra cost!
Works for:
Amazon Marketplace Sellers using their own logistics (FBM: Fulfillment By Merchant)
Amazon Marketplace Sellers using Amazon's logistics (FBA: Fulfillment By Amazon)
Private Label sellers
But it won't work for Amazon Retail (Vendor selling).
Features
16 tools in 1 to use on your Amazon Seller Account, featuring:
Follow Up
A 2019 new tool for customer email automation to help you on:
Branding
Getting reviews
Improving seller feedback ratings
Reducing negative reviews
Providing extra value to your customers
Long story short: this feature will help you get more reviews, which will lead you to more sales velocity and better organic rankings on Amazon.
Hijacking Alerts
Another 2019 tool to keep your listings safe. Products listings are monitored 24/7 for fraud & other unintended changes and you'll be notified in real time if they do.
Years ago it was known as "Brand Gate Checker" and it was intended to protect brands against listing hijacking and counterfeits.
Black Box
A powerful research tool to find the most profitable products based on your criteria (not just keywords, categories or ASINs). Find your next private lable product winner in just a few clicks.
Black Box can help you search using:
Products (by categories or keywords)
Keywords (new 2019 feature)
Competitors (by ASIN)
Niche (by keyword or category)
Product targeting (by ASIN)


Using Black Box to find niche products
Blackbox can help us scout a niche product. It all starts on a keyword and different filters that you can apply to make the obtained result more relevant. Let's see it with a practical example.

As you can see, it has five tabs: Marketplace, Keywords, Competitors, Niche and Product Targeting. Obviously we are going to explore the niche, click on it and you will see something like the screenshot above.
We could also search for a specific product with "product targeting". Using the ASIN we have set as an example (B072Q1NFC9) we would have this result:

Let's go back to the search by niches. You will have to enter a keyword to pull the thread, this is done in the upper search box. You can do it as is or apply one of the filters that you will find below that are:
Categories: if you want to explore one in particular because it is the one that interests you the most.
Monthly revenue: minimum and maximum income that the product is generating on a monthly basis.
Price: minimum and maximum also to fix a fork.
Review count: how many opinions are there?
Review Rating: also fix the stars.
Shipping size tier: the size of the product in question.
As you may have noticed, are some of the critical criteria that I spoke to you at the beginning when determining the profitability and viability of the niche. If you want to be more specific you can pull the advanced filters that are already milk. You can segment by number of sellers, stronger seasonal period, type of fulfillment and even include or exclude keywords within the search.

I'm going to look for amazon.es products for dogs with a price below 40 euros, with less than 100 reviews and a small size. Let's see what comes up. Well, these products come out: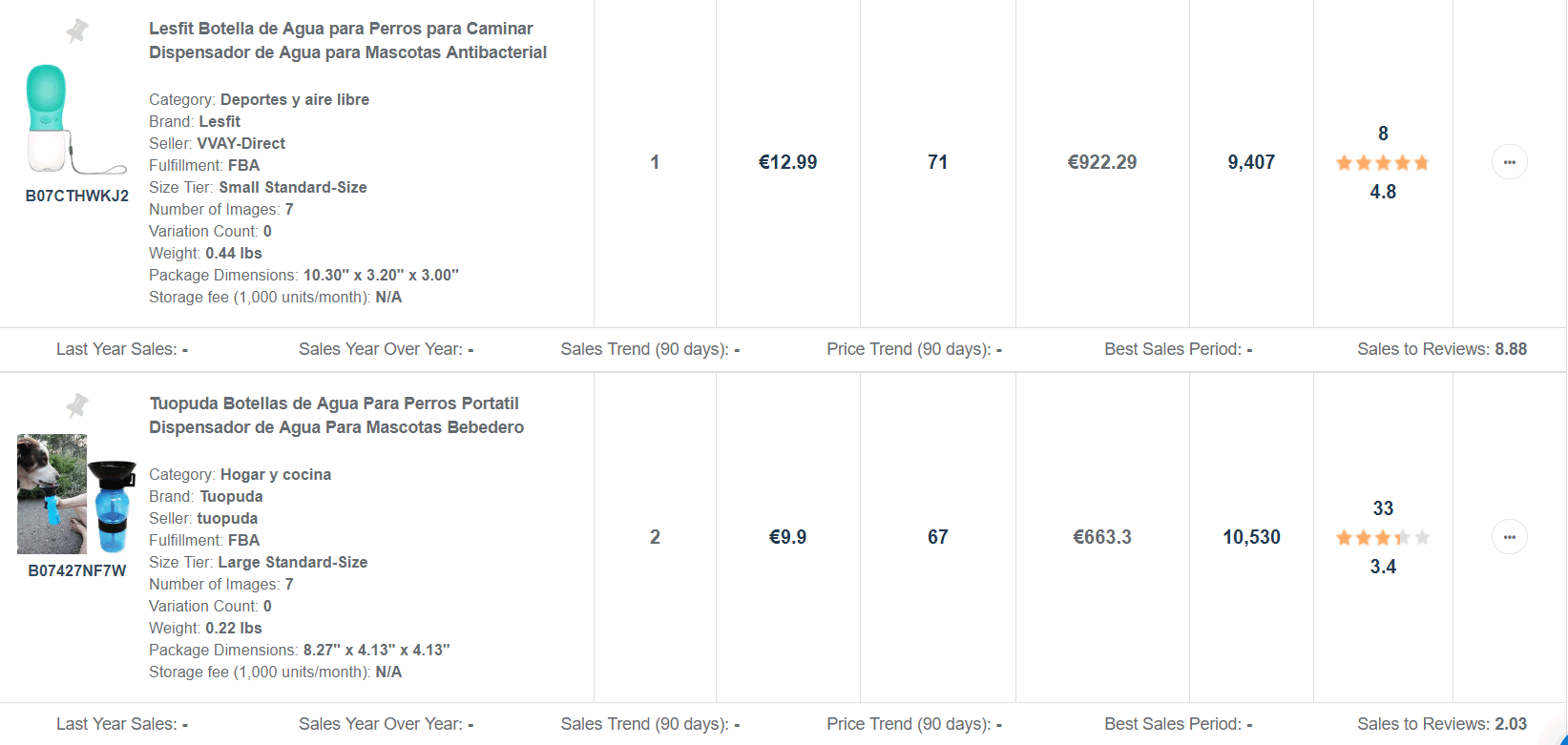 Between the two they generate a monthly revenue of € 1,506, the average is at 753, the BSR (Best Seller Rank) is at 10 for its category, it has an average price of 12.99 … this kind of things you can see on the top In the table you get specific data for each of the ASIN including the number of vendors for that reference and, this is very relevant, the trend that is occurring.
In the case we are studying, we see that the first competitor sells more but the second has a markedly bullish trend, so it is worthwhile to look at the characteristics and the product sheets to see the treatment that has been done, the photos, the reviews …
Trendster
A powerful data analytics tool that will give you information on a product seasonality and trends to decide wether it's a product with steady demand or not.
Magnet2
Magnet is Helium 10's keyword research tool. I'd say: "the definitive keyword tool" as I can assure you won't need another one.
Not only will let you find profitable keywords and search phrases used by users, but analyse wether those keys are on your rankings or not.
It all starts with a "seed keyword" and the tool does the rest for you, showing variations and related keywords plus metrics such as monthly volume, competing products, sponsored ASINs…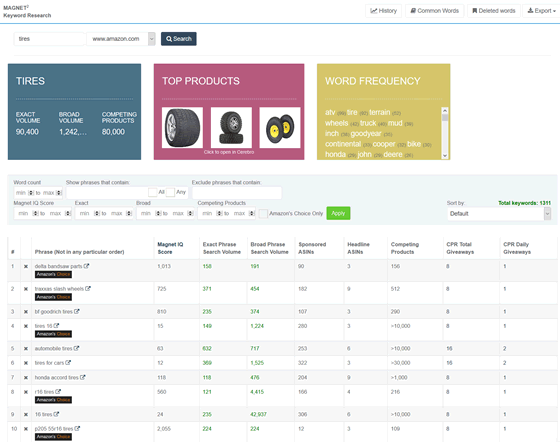 Frankenstein
A keyword tool processor to help you obtain monthly search data and profitable lists.
Frankestein can quickly process thousands of keywords in bulk and show you the search volume data, competition, popularity… Then you will convert this keywords into texts for your listings or back-end keywords.
Basically what Frankestein allows you is to process the keywords that you already have: eliminate duplicates, eliminate words from keyphrases that do not interest you (for example commercial brands or features that your product does not have), replace texts … it can save you a lot of time and you will see how do you pass thousands of words to a few hundred that are the ones that really interest you?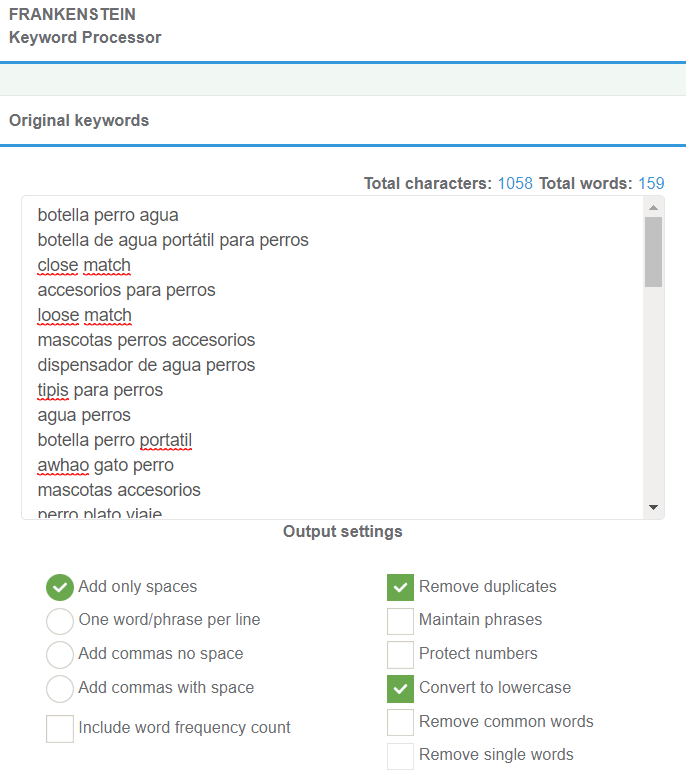 And, after the processing:

Scribbles
No more boring copy and paste. Scribbles automatic adds the keywords to your seller central via Amazon Seller API.
But not just that, Scribbles will also help you check if you are using the most profitable keywords on your product name, description and bullet points. The tool will make your listing optimization easier, being able to write you product name, description and bullets on the tool and check if they are lenght and keyword relevance compilant.
So, once you're satisfied with the result of the keyword process, it's time to optimize your listings. Scribbles is available from Frankestein, but you can also import your active listings.
What you get is that you do not miss any of the important words. These appear in a column on the left side of the screen, as you fill in the fields on the right (title, bullet points, description …) you are suggesting keywords. When you use it, it is crossed out in the sidebar while it shows you in a superscript how many times you have used it in any of the sections

5K Checker
A keyword indexation tool for you front and back-end keywords.
Also identifies bad keywords to prevent them to be indexed instead of the golden keywords, so you can clean the rubbish on your listings.
Refund Genie
A reinbursement tool which finds lost or damaged inventory to send emails to the FBA guys and get your reinbursement money back easily.
Cerebro
Well, I must say this is my favourite one. Spy on your competition by getting loots of keyword ideas using reverse ASIN.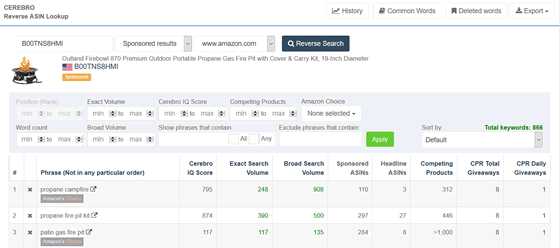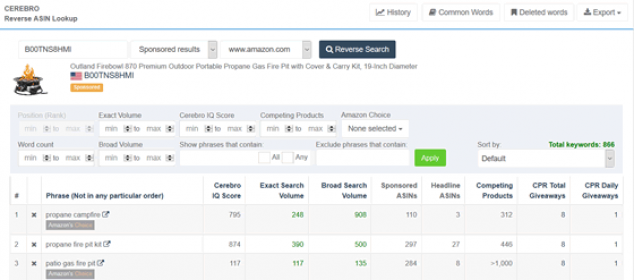 Cerebro will give you data on search volume, number of competitors and competing products, information about the keywords using on PPC campaigns and their Cerebro IQ Score.
Cerebro is used to do a reverse search from the ASIN. You just have to enter this internal Amazon code and it will search all the keywords within the ASIN and, as if that were not enough, the parameters such as the number of organic competitors, the ones that do PPC and the Cerebro IQ Score, which is a score based on an own algorithm to help you determine which are the most interesting keywords by search volume and competitors.
Inventory Protector
Prevents inventory hijacking setting quantity limits to every product in your catalogue so no one is buying a huge quantity of your products and breaking your stocks.
Marketplace sellers and Private label sellers often launch promotions and coupon codes (using services like Jumpsend) and they're often blackhated by their competitors placing high quantity orders with the goal of wiping out their inventory.
You can set limits on quantities purchased on certain items on Amazon, so you can prevent inventory black hat tactics. With the inventory protector tool you can set those limits easily. Of course, you can set those limits also on Seller Central, but it is a tedious task that can be made faster using Helium 10.
Xray
The Amazon product research tool turned into Chrome Extension. A great alternative to JungleScout that shows, directly on Amazon's catalogue information such as:
Inventory Levels
Total and average revenue
Best Sellers Rank
Who's owning the Buy Box
Product's Fulfillment
Rating
Number of reviews
Direct access to the product keywords via Cerebro
Direct access to the product listing optimization via Scribbles
Profitabilty calculator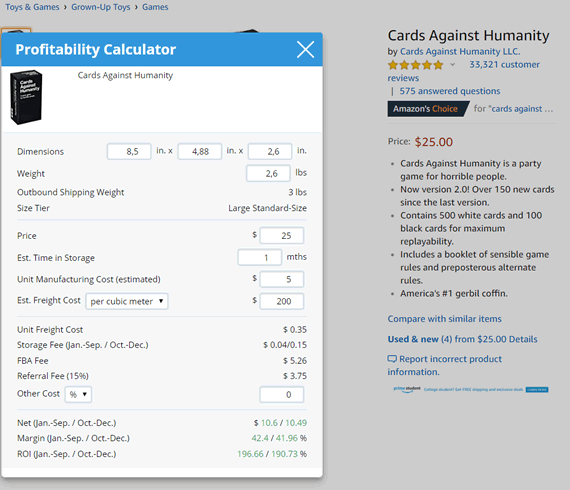 Keyword Tracker
You don't need to be Sherlock Holmes, this is a tracker for your Amazon keywords. Basically introduce the keywords you want to track per ASIN and the tool will start monitoring them.
Hijacker Alert
A real time alert to check if your Buy Box has been hijacked by your competitors so you can take action quickly.
Misspellinator
A misspelling search tool to maximize your keywords.
The Misspellinator will show you misspellings for your main keywords, so you can include them on your front and back-end keywords and get some precious (and low competition) traffic for those keys.
The profit tool
Shows information on how a product in performing accross multiple Amazon markets.
The profit tool is available for USA, Canada, Mexico, Brazil, Spain, France, Italy, Germany, United Kingdom, India and Turkey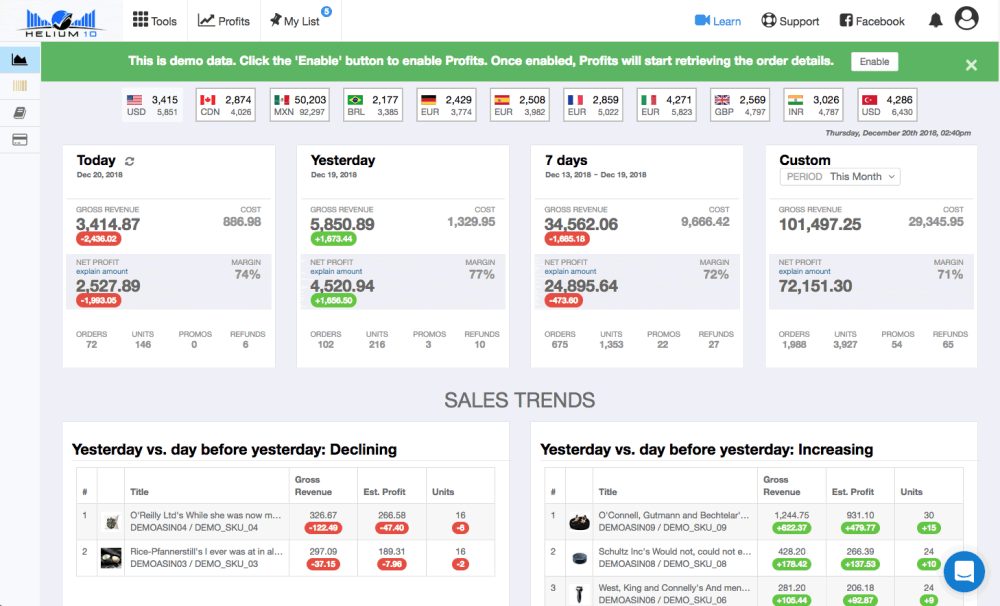 Pricing
Starting at 0$ (free plan) and then 37$ a month until 197$ and tailored pricing, Helium 10 is one of the cheapest all-in-one Amazon tools on the market.
It's 4 plans include:
Free plan: $0 / month
Keyword tracker
Up to 20 keywords
Inventory protector
Unlimited
A la carte plan
Index checker
$17 / month
Keyword tracker
$57 / month
Inventory protector
Unlimited
Platinum plan: $97 / month
Keyword tracker
Up to 2500 keywords
Diamond plan: $197 / month
Keyword tracker
Up to 5000 keywords
Multi user login
Up to 3 users
Helium 10 vs Sellics comparison
PRODUCT SEASONALITY CHECKER
BULK KEYWORD RESEARCH PROCESSOR
KEYWORD AGGREGATOR VIA API
WORKS IN ALL MARKETPLACES
Helium 10
0$ to 197$
Sellics
57$ to 317$
Helim 10 review
This is the most powerful all in one tool I've tested so far.
Sellics is a great tool, but nothing compared to Helium 10, specially when it comes to keyword researching and keyword index checking. Also, Cerebro's competitor spy has nothing to do with Sellics competition analysis. It gives you more and more useful data.
For pennies (37$ a month per feature or 97$ for all of them) you can have a great tool on your hands that will save you tons of time and, specially, lots of dollars compared to other so called all in one tools.
I would really appreciate if a repricer and a feedback management tool would be on their roadmap, because that would mean that you don't need anymore tools on your computer 🙂 Oh, and the Vendor edition as well
Our score
Pricing

Learning curve

Number of features

User Friendly
More Amazon All In One Tools