If you are looking for the best all-in-one tool for Amazon, you came to the right place. Both Helium 10 and Jungle Scout are great softwares and have tons of features that will help you in your daily basis, but, here's my take after using them for ages.
While most of their features are mostly the same, Jungle Scout is more focused on the previous part of becoming an Amazon Seller and Helium 10 has more tools for the post-product-launch part.
Helium 10 vs Jungle Scout tools before you are selling on Amazon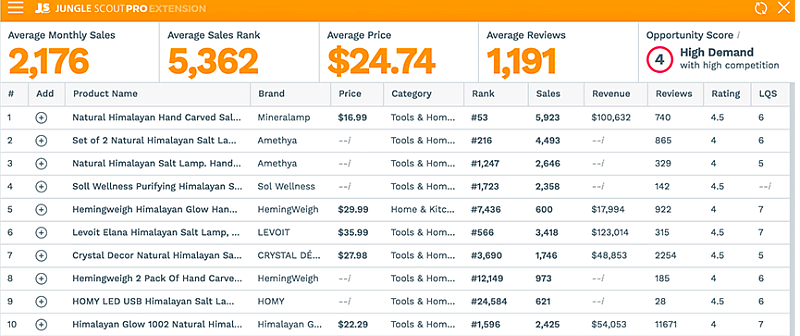 Helium 10 vs Jungle Scout tools when you are selling on Amazon
Here's when Helium 10 gets interesting: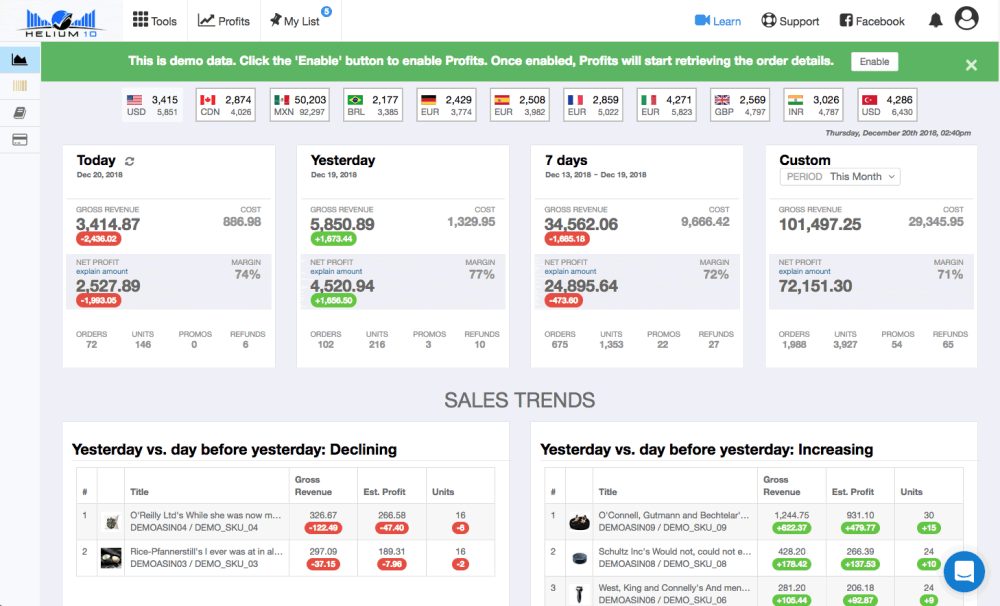 So, basically, if you are looking for the best tool to scout great products, launch them and then use it on your daily basis, there's nothing on the market you could use. But, if you want a more complete tool to help you in all the process, definitely Helium 10 is far better.
Both tools have features that the other one doesn't have, so let me show you the break down between them:
Features on Helium 10 that Jungle Scout Doesn't have
Refund Genie
A reimbursement manager to help you find broken or lost products, unfair client reimbursements… very useful if you have a large FBA inventory and have scaled sales.
PPC manager
This is a must if you are managing advertising campaigns on Amazon. You can create and manager your campaigns or leave them in auto-pilot using Helium 10's own bidding algorithms.
Review and Feedback manager
Really useful if you are dealing with lots of orders. Asking for client's feedback manually becomes an impossible task, so you can automatise it using this feature.
Inventory protector
Prevent out of stock on your products by setting a maximum quantity of products buyable per client.
Indexation checker
Check if your products are indexed for certain keywords on the Amazon search.
Create external landing pages
One of the best way to increase your sales on Amazon is driving external traffic from social networks, social ads or search engine marketing ads. Helium 10 has a landing page + discount/offer easy creator to help you with this.
Mobile app
An app for Android and iPhone to check your sales data and get real time alerts if you run out of stock, your listings are hijacked, you lose the Buy Box…
Features on Jungle Scout that Helium 10 Doesn't have
As I previously said, Jungle Scout is a much better tool if you want to find and launch a product, so here are the exclusive Jungle Scout features:
Find a supplier
A complete supplier directory to help you find a manufacturer or distributor for your products. Most of them are from China, of course.
Product Launch
Jungle Scout was a hoge company buying other tools like Forecastly (now integrated as Sales Stats) or Jumpsend, which is now integrated as a product launch feature into Jungle Scout.
This feature will let you create a discount or promo code (this is mandatory) and launch it to a potential client's marketplace. There are more than 100.000 registered users from all over the world (mostly USA and UK) on the Jumpsend platform waiting for your products to be promoted and this is an amazing advantage for a product launch.
Data accuracy
Well, we know that there's no tool with 100% accurate data on Amazon keyword and sales volume. That said, if performed my own research using my own and my client's products and this is the result:
So, I'd say both are pretty accurate, though Helium 10's performs better on much ASINs, at least for me.
Pricing
Both tools have a normal price (nothing overpriced if you ask me) but, of course, Helium 10 is offering more features for nearly the same money
Both tools have discounts to buy them:
Helium 10 discount
Jungle Scout discount
Trial version
Helium 10 has a 30 day free trial plus a forever free version. You can use 10 tools for free.
Jungle Scout hasn't got a free version, but they have a 14-day money-back guarantee.
Ease of use
After been a heavy user of both tools, I can say that both of them are 100% user friendly. The only huge difference I find is that Helium 10 has an app to check your seller data.
Full feature comparison
More posts