Amazon sellers have to deal with negative feedback. There's no way to avoid it. But, did you know that you can remove it? In this guide we'll cover how to delete an Amazon review, but before, a quick intro.
About Amazon bad reviews
When you sell online, you are likely to run into a few unhappy customers. That's part of the deal. Most of these dissatisfied clients leave negative reviews. And unfortunately this poor feedback has an effect on your revenue and earnings.
Join our newsletter and get 18 discounts
Join now!
While you may receive a lot of good feedback, clients will generally look at negative reviews to see what issues the product might have. Whether you're a first-time vendor or an expert seller, you'll probably come across this issue sooner or later.
So the big question is: is it possible to remove a bad review on Amazon and, if so, how to delete an Amazon review? What should you do if customers are dissatisfied with your product or service? Today we'll show you how to get rid of Amazon negative reviews while increasing your Amazon client base.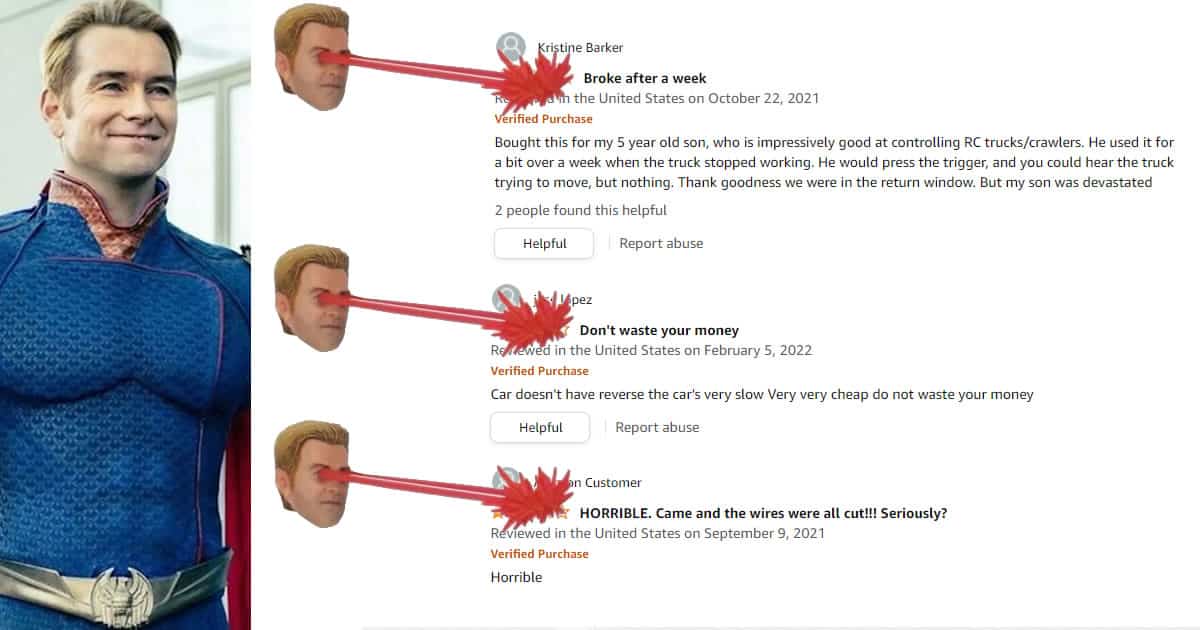 Amazon negative reviews: the numbers
According to Marketplace Pulse, during the 2019-20 period there was a 170% increase in the amount of negative feedback on Amazon. The most common reason for consumers to submit negative product reviews is because they had a negative experience with the purchased item.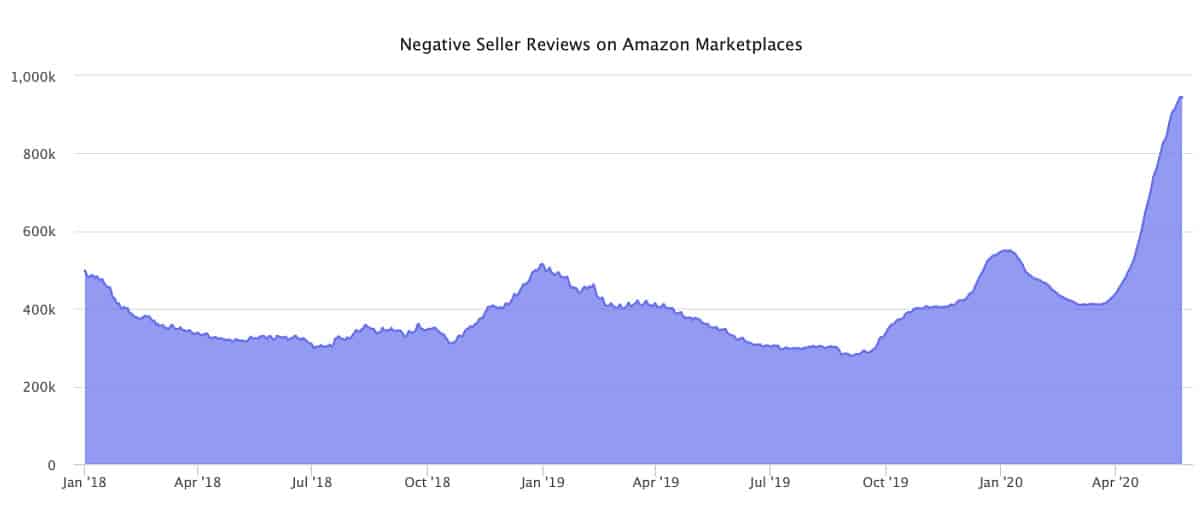 Customer reviews are the most reliable indicator of buyer's behavior. Sellers can't create buyer trust without excellent evaluations and ratings, as evidenced by the fact that customers consistently pick goods with higher ratings, particularly when comparing products with similar features and pricing.
How to delete an Amazon review
This is the second way of handling bad reviews.
Customer reviews will be deleted from Amazon if they do not comply with the company's terms of service. Please note nonetheless that the chances of Amazon deleting bad reviews are scarce.
In order to ask Amazon to delete a negative review, sellers must send an email to community-help@amazon.com or report the feedback on the product info page. To do so, go to the product information page, scroll down to the comment in question, and select "report abuse."
You can also include the ASIN, date, time, and name/pseudonym of the reviewer in an email with a direct link to the review.
Customers occasionally leave reviews that don't refer to the product, delivery, or packaging. They may instead use abusive language in violation of Amazon's guidelines.
It is easy to get a review removed in this context. All you have to do is contact Amazon's seller support staff and they will get the review deleted.
You may also report a review if you believe that it was given by a competitor to hurt your results. In that case, you can notify the support staff. But in order to have Amazon delete the evaluation, you must provide convincing proof that it is from a rival business.
When a buyer breaks Amazon's rules, don't hesitate: get the review reported and your sales will most likely improve. However, avoid bulk reporting all your bad reviews: only submit those which aren't in accordance with Amazon's guidelines.
Have you noticed that you're getting a lot of negative feedback on your listing? This might be the result of some malicious attacks. If you believe that your product or service has been targeted by malicious attacks, Amazon needs to get notified. Gather all your listing and reviews information and send an email to Amazon's support staff. They will investigate what is really happening.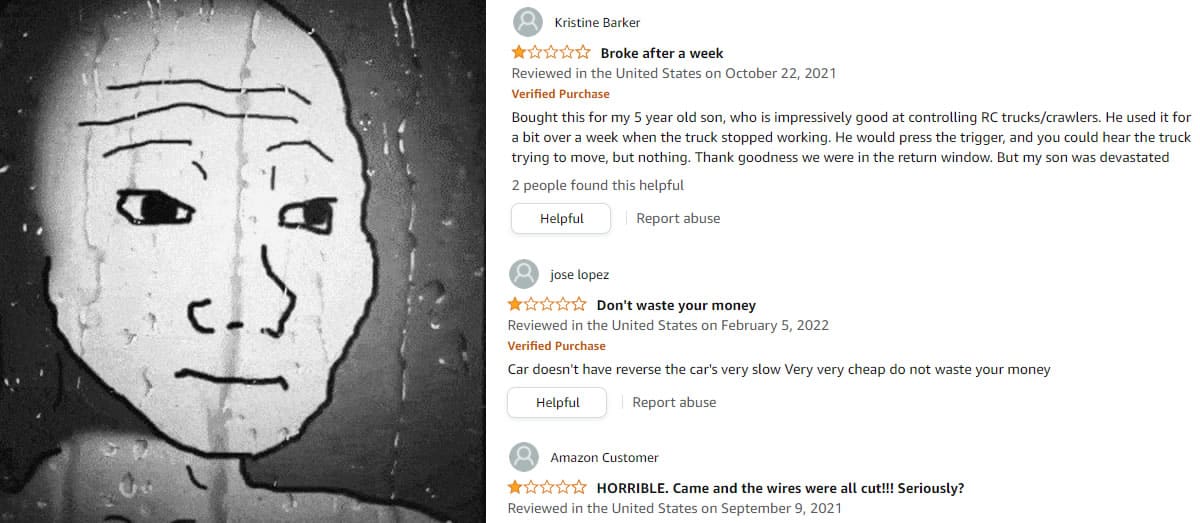 Amazon's Policy On deleting reviews
A review may be tough, but it can still be accurate. Conversely, you may face a few generic evaluations that are totally inappropriate. So, how will you know which ones they are?
Amazon's review removal guidelines might be of help with this. Here's what they say:
The feedback should focus on the product, not the seller (or anything else).
Amazon forbids reviews that compare pricing, offer alternative products, or focus on product availability.
The review's content should not be libelous, abusive, or hostile (i.e., it should not include profanity or hate speech).
Obscene material, as well as nudity-related content, is prohibited.
Contact information or email addresses made available in some reviews are not allowed.
Amazon also forbids reviews that promote third party products or third party website URLs, or that offer or ask for compensation in exchange for content.
Poor feedback from direct competitors is not allowed.
Several negative evaluations from one customer for a single product is a reason for review removal.
How To Respond To Bad Reviews on Amazon
There are two ways of handling negative reviews on Amazon:
You may reply directly to the consumer feedback and try to find a solution to the problem. This can help repair the seller's reputation and product image.
If you believe that the assessment is not in accordance with Amazon's policies, you can request that it be removed.
Let's see these options in more detail.
Reply To The Customer Review Right Away
If you wish to respond to a negative review, consider the following alternatives:
Be polite and offer your thoughts on the situation.
Let them know what you can do/what you did to address the problem, as well as the guarantee that it will not take place again in the future.
Provide excellent customer service so that you show them that you care.
If they require further information, ask if they'd like to use the available buyer-seller messaging services so that the issue can be solved quicker.
Please be aware that asking clients to contact you off-Amazon is a violation of Amazon's terms and conditions. So, in your response, always avoid providing email addresses or any other personal contact information.
What Happens When You Reply To A Negative Review?
Negative reviews still remain on your product page, but its impact can be mitigated by offering further information to buyers.
Customers may change/remove their reviews if they are pleased with your customer service. But do not encourage them to modify or delete their assessments.
Do not be alarmed if you get a 1-star or 2-star review. Consider the following questions:
Is this from a real consumer or from a competitor?
What is the client not happy with?
Does the customer feedback infringe upon Amazon's guidelines?
How to comment on a negative review?
Log in to your Seller Central account. Go to the product page's comments area. Select "Add a comment" from the drop-down menu next to the review you want to rate. Make sure that purchasers know that you are the seller of that product.
Add value to your comments by making sure they're useful.
Be aware that customers can't get in touch with vendors, as they would with sellers (using buyer-seller messaging). Vendors can only request that consumers contact Amazon customer support.
Not All Bad Reviews Are Bad For Your Business
When a consumer gives an Amazon product a bad review, there's usually an opportunity to improve. For example, you may modify the product description based on the consumer's negative comments. So at the end of the day it is something you should be thankful for.
Another approach to a bad review is analysis. Locate the client's issues and use them to close the gap in the listing or improve your product even more.
Be Proactive Managing Your Negative Reviews
Amazon review management might be difficult and time-consuming if your product portfolio is big. However, you must be ready to deal with bad reviews as soon as they are online. You should single out 1-star and 2-star reviews, which have the biggest potential to impact your sales.
Amazon product rankings can be harmed by poor product ratings. Good news is you can get real time alerts once a negative review comes in. Lots of Amazon Seller Tools have an alert system, let's see some of them: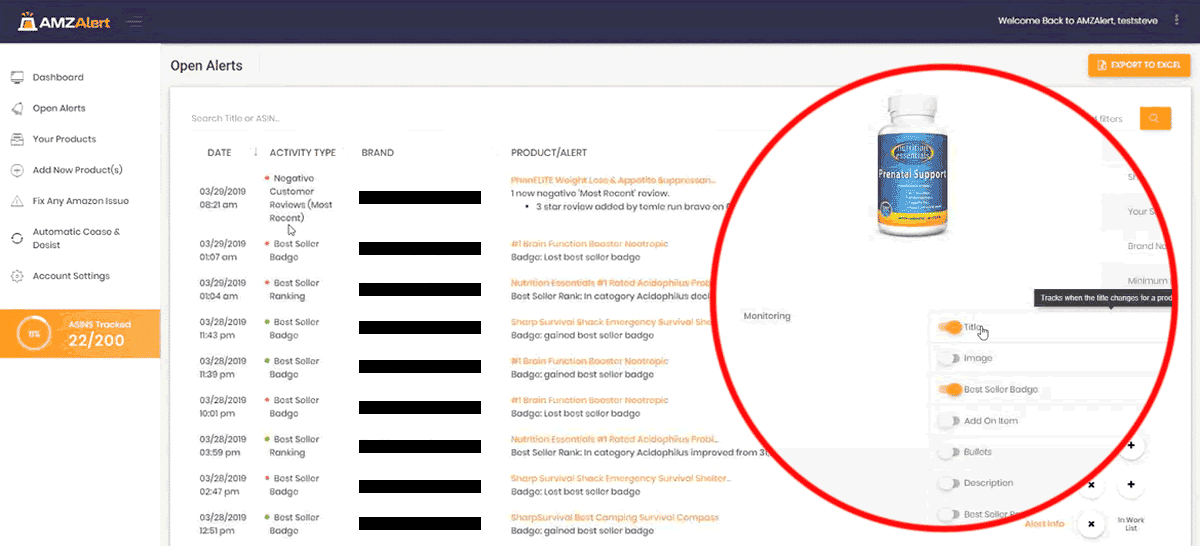 Selling on Amazon is something you learn by experiencing. Make a priority to get rid of negative reviews as quickly as possible, and provide exceptional customer service in response to them.
More posts
I work as an independent eCommerce and Amazon consultant.
Clients
Estrella Damm, Intersport, Bella Aurora, Lladró, Textura Interiors, Nice Things Palomas, Castañer, Due-Home and many other clients.
Lecturer & Teacher
I teach and have been a speaker at: Meet Magento, Prestashop, Prestashop Day, SEMRush, Cambra de Comerç Barcelona, ​​ClinicSEO, Ecommbeers, Ecommbrunch, Ecommercetour.com, Ecommfest, EOI, ESIC-ICEMD, Foxize, Generalitat de Catalunya, Inesdi, Quondos and The Valley. In addition, I have done in-company trainings for brands such as Orange and Adidas.
Writer
I collaborate writing articles for Helium 10 blog, Shopify, SEMRush, La Vanguardia, eCommerce-news.es, Marketing4ecommerce...
Partner
Helium 10, Jungle Scout, Avask, Sellzone, Helium 10 Seller Solutions Hub Partner
Social
LinkedIn, Twitter, Wikipedia, Youtube, Quora, ISNI 0000000513224289, About Jordi Ordonez