The holiday-inspired shopping bonanza is just around the corner, which means that Amazon sellers have their sleeves rolled up for some of the busiest days of the year.
But with almost 3 billion monthly visitors to the marketplace, the competition is also getting tougher and tougher.
Every Amazon seller knows that the more people visit their product listings, the more sales they can expect. And the more sales they get, the higher their listing comes up in the search results – the logic is pretty straightforward. So any seller's dream-come-true is to drive an increased number of people to their product with less effort.
And this is where it gets hard. Amazon is pretty crowded – the marketplace already has more than 1.3 million sellers. While you should work on your Amazon rankings and even leverage the platform's advertising capabilities, there're ways to avoid the competition on Amazon itself and drive visitors to your particular listing from the outside.
This is what we call external traffic, and it's a powerful traffic-driving machine if you manage to crack the code.
Why Consider External Traffic Channels for Amazon Growth?
First of all, Amazon loves external traffic.
Back in July 2021, they launched a Brand Referral Bonus program that gives 10% cashback on any purchases that come from sellers' external advertising efforts (as in, when a seller advertises their Amazon product on outside platforms and drives customers to Amazon).
But it's not just about paid efforts. Anecdotal evidence suggests that many sellers notice that they get a push up the rankings when they have comparably high shares of external traffic.
That's why you can (and should) invest in organic tactics that can trigger people from outside Amazon to visit your Amazon product listing:
To expand your reach;
To ensure more conversions and sales; and
To potentially get higher Amazon rankings.
Join our newsletter and get 18 discounts
Join now!
External Traffic Channels That Can Trigger Your Amazon Success
With plenty of channels to choose from, I suggest that you consider the two that won't require massive budgets and/or resources – organic Google search and referral links.
How to get visitors from organic Google search
While 63% of all product searches start on Amazon, 48% also come from search engines. And Google is undeniably the biggest one.
Google's algo largely depends on keywords and the search engine's assessment if you meet user intent. So it's a match made in heaven when your keyword strategy meets user intent, signposting to Google that you are the perfect match for the user's query.
So if you want to nail organic Google search strategies, take a keyword-first approach for optimizing your page for the right keywords. And your job is to find the right keywords to optimize for.
Check if your efforts are really worth it.
The impact of your efforts will vary from product to product. So it's best to check the potential impact before you even start investing your time into building the perfect keyword strategy for your listing.
Using the Amazon Traffic Insights tool from Sellzone, you can take a sneak peek into competitors' external traffic strategies.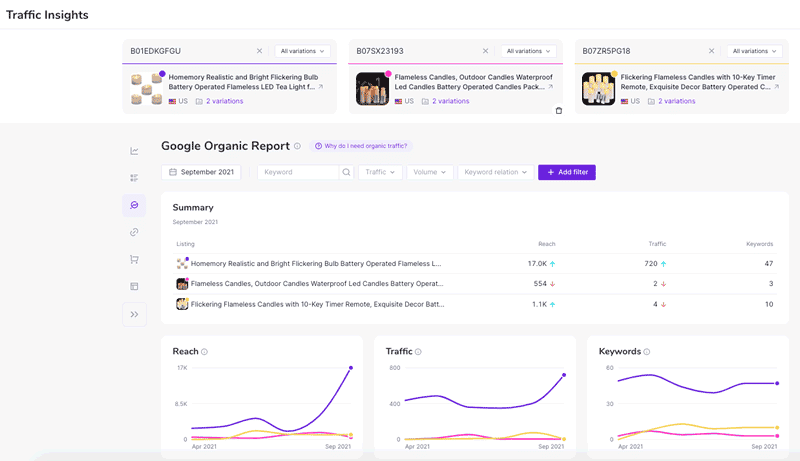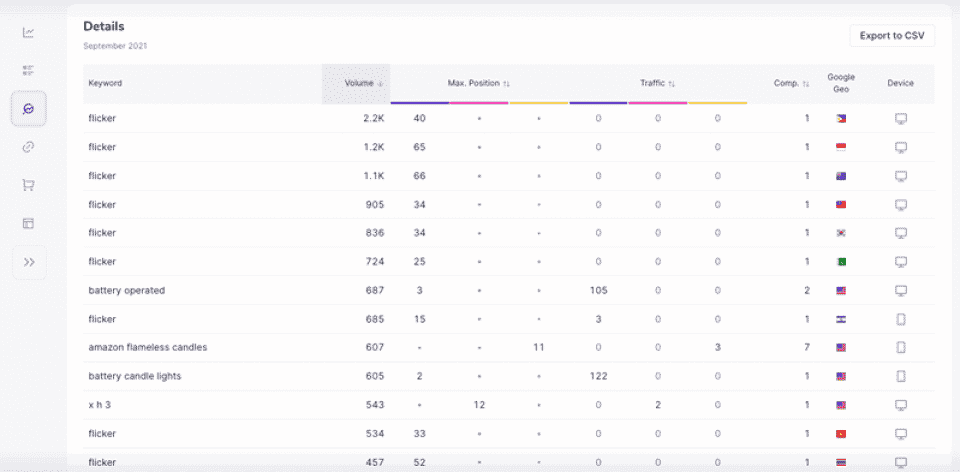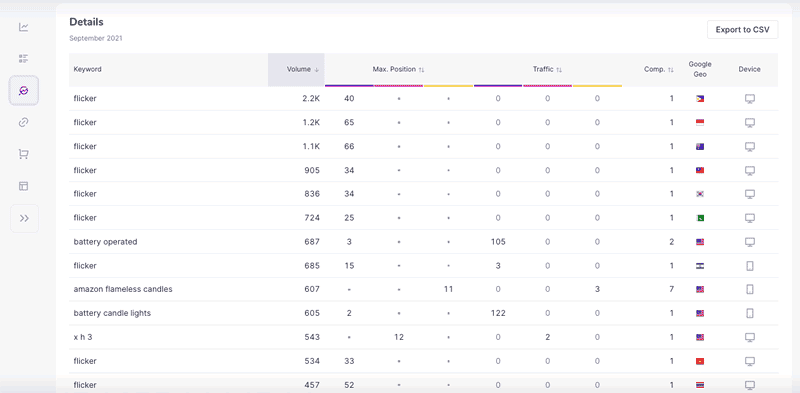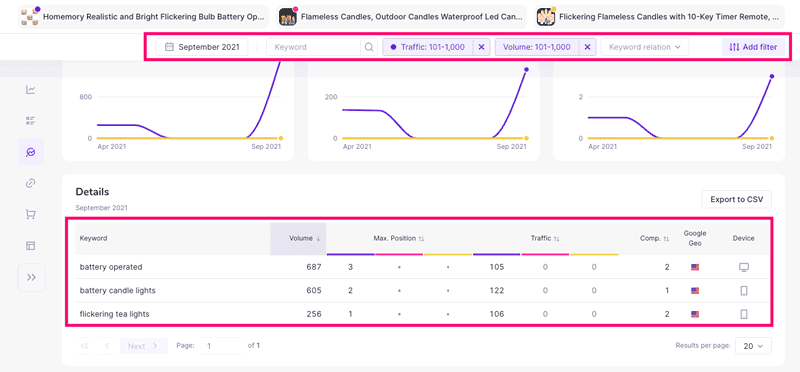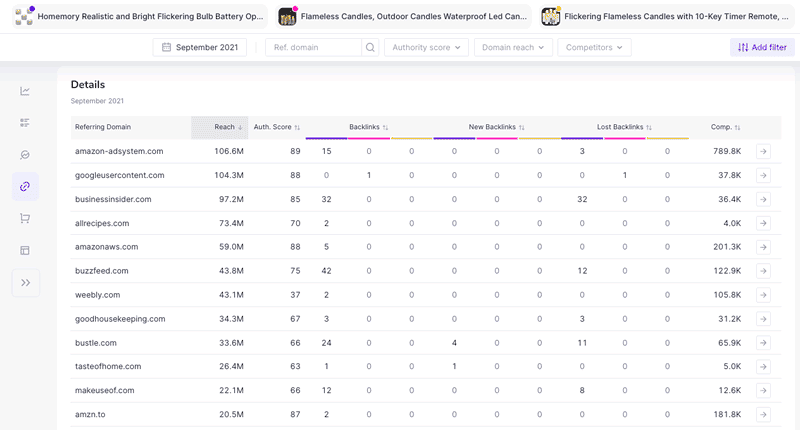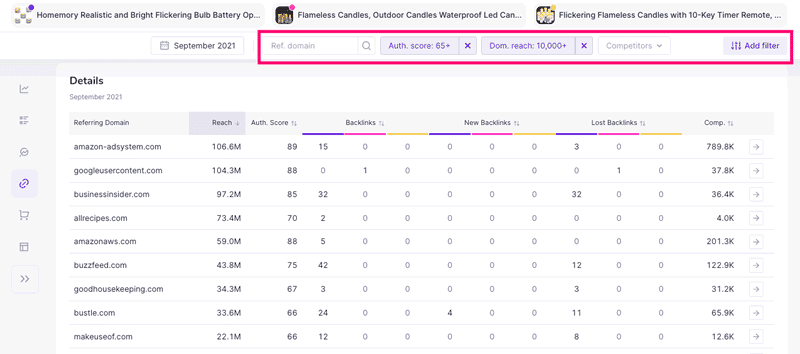 All you have to do is enter up to three competitors and check if everything from reach to traffic to keyword trends is going up:
If you see surges in reach, keywords, and traffic, this is a certain green light indicating that you should jump on the bandwagon and work on a surefire organic Google search strategy.
If things look grimmer, this doesn't mean that the channel is a no-go. Maybe your competitors are simply not doing a good job.
Find keywords that make an impact.
Once you've decided that organic Google search is really worth it, you have to discover keywords that can bring you maximum visibility.
Using insights from the very same Traffic Insights tool, you can reveal the most efficient keywords to target, as the tool includes the main keyword stats:
Reach shows how many people search for this term every month;
Traffic gives you an estimate of how many people you might attract if you rank for the given keyword;
Position reveals if your competitors rank for this keyword on a certain spot within the search results;
Competition reflects how many Amazon products already come up for the given keyword.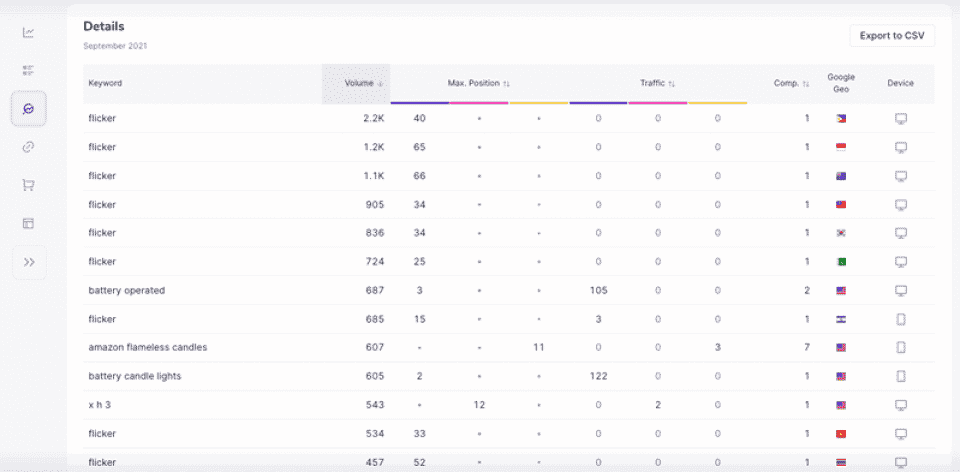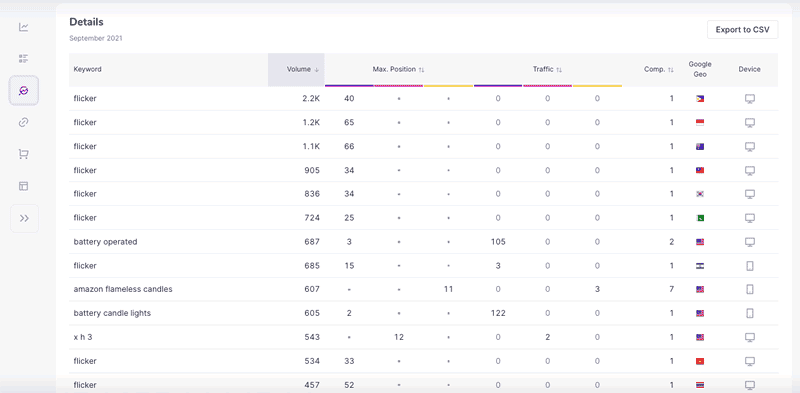 Now, using filters, you can set your keyword discovery to only show keywords that have minimal competition but maximum traffic and reach. Once you're done filtering your options, you'll get a more neat list of keywords that are really worth optimizing for.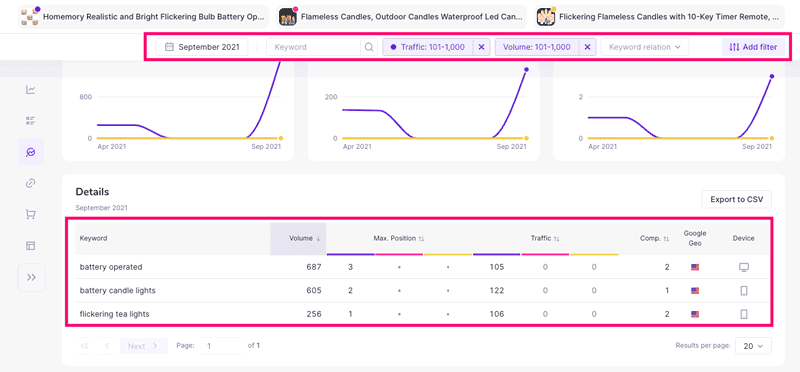 Take these keywords and add them throughout your listing's content to increase the likelihood of showing up for these search terms on Google search.
How to get visitors from referral search 
When someone else gives a link back to your listing, this gives you referral traffic. It's another free and potentially high-impact channel that can give you exposure to new audiences.
But there's more. Referral traffic is not just about expanding your audience reach; it also gives a boost to your overall SEO value, meaning an extra positive touch for your organic Google rankings.
However, whether you get a link from someone else's blog or build an entire affiliate partnership, referral links should always come from high-authority sources or sites that Google considers trustworthy.
Find out which sites already link to your competitors.
Insights from where your rivals get their referral traffic can be the most valuable thing you learn from the competitive analysis.
That's where you can once again turn to the Traffic Insights tool to discover these sources.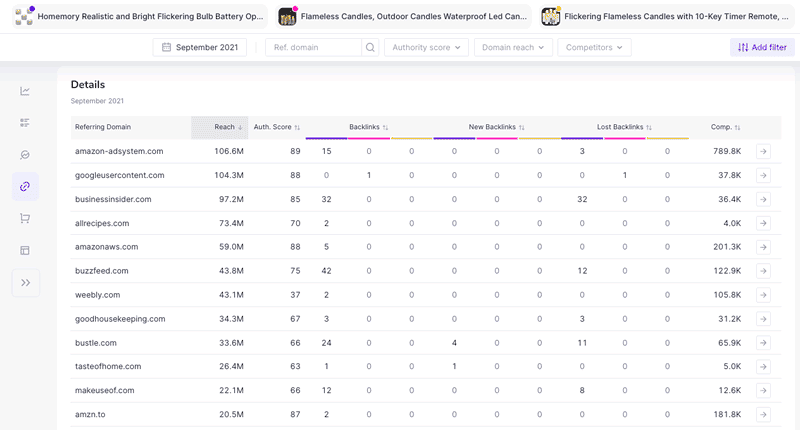 You'll get a large list of all the platforms that send referral traffic to competing listings. But as you should only focus on referring sites that can bring maximum impact, you have to dig further.
Pick sites that come with the largest reach and trust.
You can make use of the tool's filters to narrow down your list to sites that have the highest footfall and authority score, as well as the lowest competition possible.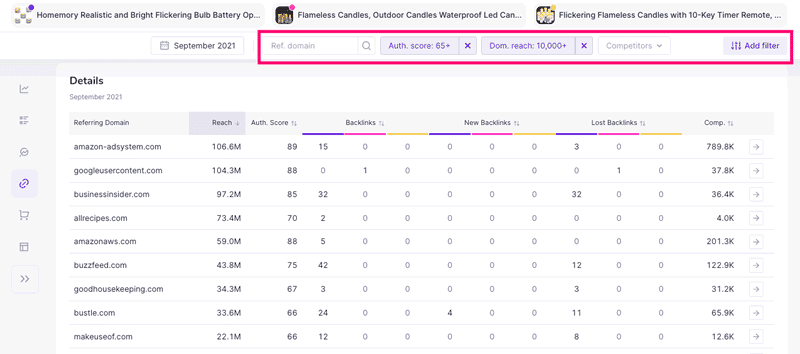 Make sure to take a close look at a few important factors:
Reach shows how many people visit this site, indicating how many visitors you can expect if you have a link from it.
As you can't always know which site looks trustworthy and high-value to Google, you have to look at the Authority score.
Competition, as expected, shows how many Amazon listings are also featured on this site.
If you see high competition, don't get discouraged straight away. A large number of links to Amazon listings may simply imply that this site is a part of the Amazon Associates program, which can make your link request job even easier.
Ask for a backlink to your Amazon listing.
Once you have your list of sites that can link back to you and bring your listing a lot of value, it's time for an outreach:
You can either find the site owners' contact details on the website (normally, in the About us or Contact us section) and simply send them an email with a link request. It's best to do some background research and mention specific parts/pages of the site where (and why) you might think a link to your listing would be relevant.
Publish a post on a side website and include a link to your listing. This is one of the easiest techniques. Just make sure that the link looks quite natural in regard to what you're writing about.
Go through your list of potential referring partners and pinpoint sites that are part of the Amazon Associates program. These sites are more likely to give you a backlink as they actually get a commission from sales.
More posts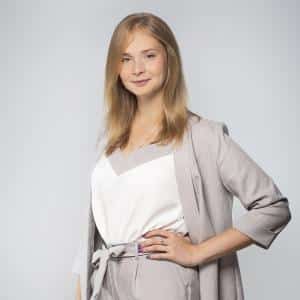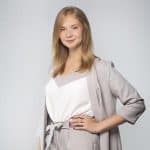 Irina Zeleneva is the Content Lead Manager at SEMRush / Sellzone (sellzone.com), a toolkit for Amazon sellers powered by Semrush.
She has a background on legal services and is now focused on content creation and growth.