Kabbage is an Atlanta, Georgia-based online financial technology company, the automated cash flow solution for small businesses. As of March 2020, Kabbage offers loans to U.S. businesses through the PPP (Paycheck Protection Program) introduced as part of the Trump administration's COVID-19 economic stimulus package.
What is Kabbage?
Through its product, Kabbage Funding, customers can access lines of credit of up to $250,000. The company automates funding decisions based on several data factors, including volume of business, time in business, transaction volume, social media activity, and the seller's credit score.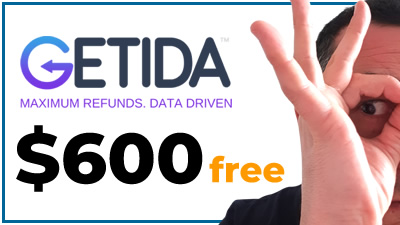 Each draw on the line of credit is considered a separate loan issued by Celtic Bank, Member FDIC, with terms of six, 12, or 18 months. The funds are deposited into a bank or PayPal account, and each time a borrower takes out a loan, he or she has 6 or 12 months to repay it.
Kabbage launched helpmallbusiness.com in response to the economic stress caused by COVID-19, which allows anyone in the U.S. to purchase a gift certificate online from participating small businesses.
What are the key features of Kabbage loans?
Kabbage offers small business loans to borrowers with a FICO score of 640 or higher. Acquired by American Express in 2020, Kabbage has a streamlined application process where borrowers can connect their business checking accounts and, in most cases, receive a decision in just minutes.
Kabbage loans have unique and special features that make them best for certain types of borrowers, for example:
Borrowers who do not have PERFECT personal credit
Kabbage focuses on less traditional information (banking, accounting, and e-commerce data, etc.) while underwriting your loan. This makes it a good choice for business owners with shaky credit histories.
Borrowers who need cash FAST
Kabbage is a good option for business owners who need cash immediately and don't mind paying higher fees for speed. With an online application that can be completed in minutes, you can be approved for a line of credit and funded in a few days at most.
The application process is paperless – simply connect a business checking account, accounting software, or payment solution (such as PayPal or Square) to the Kabbage platform and the company will use the data from these accounts to assess your eligibility.
Borrowers who prefer a SHORT repayment period
Kabbage offers loans up to $150,000 with repayment terms of six, 12, or 18 months.
Borrowers who are business owners with FAIR credit
Kabbage may be a good option for accessing working capital if you have fair credit and cannot qualify for a small business bank loan. Kabbage primarily considers data from the accounts you link, your average monthly income, and the number of years you've been in business to evaluate your application, determine your credit limit, and set your rates.
No extra fees
Some lenders charge withdrawal fees or account maintenance fees with their line of credit products, while Kabbage charges no additional fees. With a Kabbage line of credit, you will pay a monthly fee (equivalent to interest) for the months you have an outstanding balance. Kabbage does not charge application fees, origination fees, annual fees, account maintenance fees, documentation fees, or withdrawal fees.
Likewise, you have the option to repay your loan early as Kabbage does not charge any prepayment penalties.
Not suitable for all businesses
Kabbage offers small business loans only in the form of lines of credit and does not offer any other products, such as term loans or invoice financing. Also, Kabbage lines of credit are available only in small amounts, up to $150,000, with short terms of up to 18 months.
Cannot build business credit
Building business credit may help you qualify for larger business loans with lower interest rates in the future, however, Kabbage does not report payment history to business credit reporting agencies.
Minimum Kabbage loan eligibility requirements
Credit score: 640 or higher.
Time in business: one year or more.
Annual income: $50,000 or more.
Must be able to link a bank account showing business income to qualify for a Kabbage line of credit.
What are the repayment terms for Kabbage loans?
Kabbage offers business lines of credit from $1,000 to $150,000 with repayment terms of six, 12, or 18 months.
Loan Amount
$ 1,000 a $ 150,000.
Estimated APR Range
Instead of traditional interest, Kabbage charges monthly rates of 0.25% to 3.5%, depending on the term of your loan. According to a Kabbage representative, these rates are equal to an estimated APR of 9 0.00% – 36 0.00%.
Kabbage Rate
No application fee, account maintenance fee, or origination fee.
No prepayment penalty.
Late fees and missed payments may apply depending on the information in your loan agreement.
Kabbage Terms
6, 12, or 18 months.
Repayment Schedule
Monthly.
Speed of Funding
As fast as the same day. Funds may take up to three business days to process, depending on your bank.
Fee Structure
Kabbage charges a fee each month you have an outstanding balance. You will pay this fee in addition to your monthly loan principal payments.
The specific fee you receive will vary depending on the term of your loan, as well as your creditworthiness and other factors. Here's how the rate ranges by term length:
Six-month term: 0.25% to 3.50%
12-month term: 0.25% to 2.75%
18-month term: 0.25% to 2.50%
Each time you draw on your line of credit, Kabbage issues you a separate installment loan with its loan agreement. You will then pay the fees for each loan.
Kabbage reviews
To me, a pretty simple and few-questions-asked process to get a loan as quick as 24 hours.
What I love about Kabbage:
The application process is simple, with minimal documentation required.
Financing is up to $150,000, available within days.
Accepts borrowers with a minimum credit score of 640.
Has a monthly payment schedule (as opposed to daily or weekly).
No prepayment penalties, account maintenance fees, or withdrawal fees.
Cons of Kabbage Loans
Must have an online checking account or PayPal to verify cash flow.
Personal guarantee is required.
Complex monthly fee structure.
Cannot be used to generate business credit.
Our score
Number of financing offers

Pricing

Integrations

On-boarding process
Comments Rating
( reviews)
Alternatives to Kabbage
Here you can find the top Kabbages alternatives
I work as an independent eCommerce and Amazon consultant.
Clients
Estrella Damm, Intersport, Bella Aurora, Lladró, Textura Interiors, Nice Things Palomas, Castañer, Due-Home and many other clients.
Lecturer & Teacher
I teach and have been a speaker at: Meet Magento, Prestashop, Prestashop Day, SEMRush, Cambra de Comerç Barcelona, ​​ClinicSEO, Ecommbeers, Ecommbrunch, Ecommercetour.com, Ecommfest, EOI, ESIC-ICEMD, Foxize, Generalitat de Catalunya, Inesdi, Quondos and The Valley. In addition, I have done in-company trainings for brands such as Orange and Adidas.
Writer
I collaborate writing articles for Helium 10 blog, Shopify, SEMRush, La Vanguardia, eCommerce-news.es, Marketing4ecommerce...
Partner
Helium 10, Jungle Scout, Avask, Sellzone, Helium 10 Seller Solutions Hub Partner
Social
LinkedIn, Twitter, Wikipedia, Youtube, Quora, ISNI 0000000513224289, About Jordi Ordonez
Disclaimer: This is a promoted post by the advertiser / we are affiliated with the software