Contents
1

Merchantwords Features

2

Trial

3

Pricing

4

Merchantwords Review

5

Video review
Merchantwords is an Amazon Keyword Research Tool so useful to rank your products at the top positions of Amazon' searching results. With the help of this advance tool you will find the right buyers for your products, making it possible to sell more just by adapting your strategy of keywords.
Your prospect target usually keeps using the same keywords to find their products, and there is where you do need to get a step further and learn what your competence is ranking for.
Keep collecting information for specific keyword phrases, and your spot trends will make your products thrive over new opportunities of business.
Merchant words data includes:
1.6 billion keywords collected
400 million of products analyzed
11 Amazon Marketplaces
1 year history for US products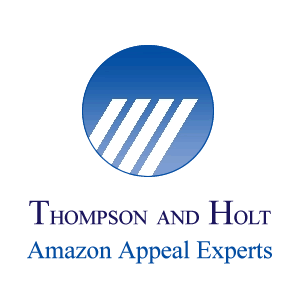 Merchantwords Features
Merchantwords has a wide-range of features in order to help you boost your product visibility, discover new opportunities and uncover buyer demand. The 6 features are:
ASIN Plus
A reverse ASIN tool including top ranking keywords for your competition, along with supply data directly from Amazon.
Classic Search
The classic Merchant Words data incuding:
search volume
seasonality
long tail and short tail keywords from the Amazon search bar
Collections
Keyword lists to group your searches.
Keyword History Analysis Panel
Merchant Words historic data goes back as long as a year just for US keywords, what you'll get is:
sales history
trends
supply and demand metrics
Keyword Multiplier
A tool to generate related, complementary, and synonymous keywords.
Page 1
The first page results directly from the Amazon categories so you can find great opportunities. You'll get:
Listing optimization
This is a separated service not included in the monthly fee, starting at $300 for a single parent ASIN listing optimization.
Trial
There is no free trial anymore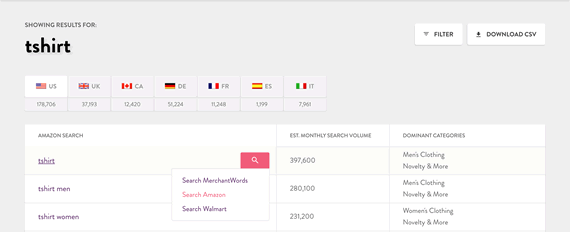 Pricing
The plans of Merchantwords give you unlimited searches and CSV downloads, and keyword research planner from all countries the tool covers:
Australia
Canada
France
Germany
India
Italy
Japan
Mexico
Spain
United Kingdom
United States
Global price tier
$60/month to use Merchant Words features globally (that includes the marketplaces listed above)
USA price tier
$30/month to use Merchant Words just for the US market
Merchantwords Review
One of the great wonders of the Merchanwords Amazon Keyword Research Tool is how easy it is to use, as well as how many markets does it covers. Their results are so accurate and the analysis they do made are extensive, by collecting billions of keywords that could be easily used on your products selling.
And, lastly, one of the most useful features Merchantwords offers is the fact that you can download unlimited CSV files, so you can mix their information with the one from other tools you may be using.
Our score
Pricing

Learning Curve

Number of Features

User Friendly
Video review
Using MerchantWords to Generate Ideas
More Amazon Keyword Research Tools