Packlink Pro is a tool that you will definitely find interesting if you manage online sales. Actually, Packlink helps you out not with sales but rather with shipping.
What is Packlink?
You've probably heard of Packlink before.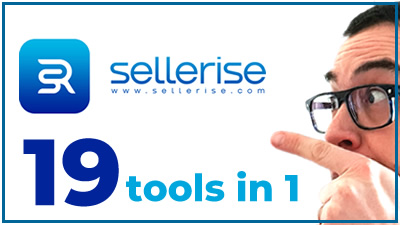 In its general public version, it is a platform that allows you to compare more than 10 top couriers (SEUR, UPS, TNT, Correos…) with their respective national and international services. The service management is done through its portal, and you can choose the most interesting option for you and organise your shipping completely in just a few clicks.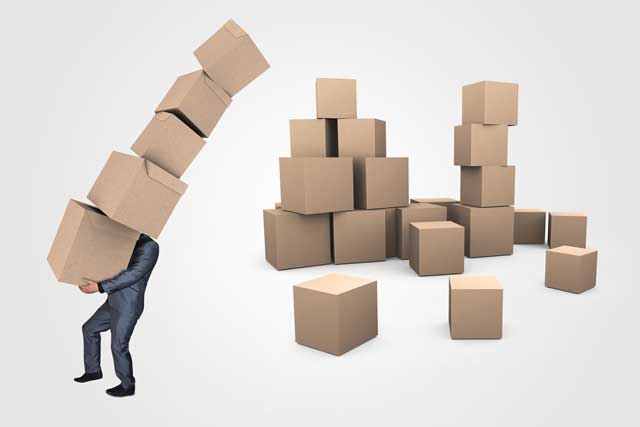 The main advantage of using this service is not only comfort, but also pricing. By negotiating rates based on a large business volume, Packlink gets much more advantageous prices than an individual (or a company) would have. Savings may reach up to 50% in national parcels and up to 70% in international ones.
Services Offered By Packlink
Packlink makes it possible to compare rates and make shipments in real time, anywhere in the world. Since you compare prices, services are typically inexpensive, as well as safe and efficient.
Furthermore, among its services and advantages there is the option of tracking and printing shipping cards, and the guarantee that your package will reach the desired address without any inconvenience.
At Packlink you will also find a project called Packlink Pro, a service connected to the operational system of any company, allowing the shipping process to be fully automated.
Other services offered by the platform include: returns management and the provision of tracking and notifications about the status of the package, as well as a special service for students, who are granted much cheaper shipments.
Packlink Pro: The Version For Companies
Obviously, if this is good for you as an end-user with sporadic shipments, it will be more so in the case of a company with a regular volume.
With these customers in mind, they created the Packlink Pro version, available to businesses. Essentially it is all the same, but it shows certain features and peculiarities particularly designed with the aim of becoming fully integrated within the online sales workflow.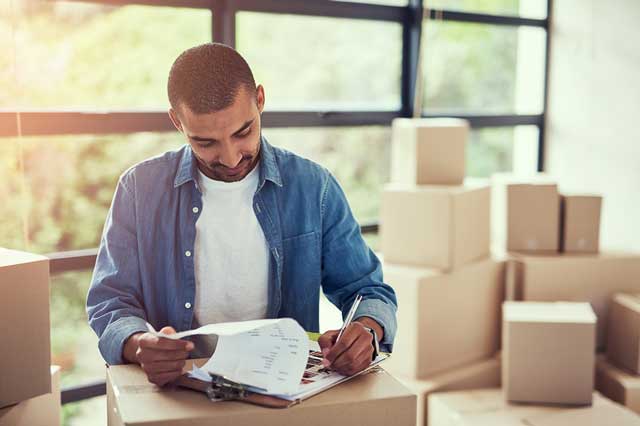 By now, I guess you'll have noticed that I've been talking about selling online rather than about eCommerce. This is because Packlink diversifies its service offering so that it can also be integrated with marketplaces such as Amazon or Ebay. This is one of the things that I like the most: in a multi-channel reality in which many businesses want to sell on Amazon, it is remarkable that someone focuses on this.
How Packlink Pro Works
The first thing is obviously to sign up. It is an easy and quite fast process. Once you have your account, you can start shipping in 3 different ways:
Manually: if you have few orders to manage, you can do it one by one.
In bulk with a spreadsheet: when you have a higher volume of orders, it is much more productive to upload them at once using an Excel sheet or similar.
Ecommerce/marketplace integrations: we will now talk about this in further detail, but it is important to say that there is the option of connecting Packlink Pro with your CMS or Amazon account.
Management is straightforward, no matter the method you use. Once you have uploaded your orders, you will have access to all suppliers' prices and services for that or those specific shipments. Choose the one that suits you best, print the labels and wait for them to pick it up. How much time can this take you? Just minutes.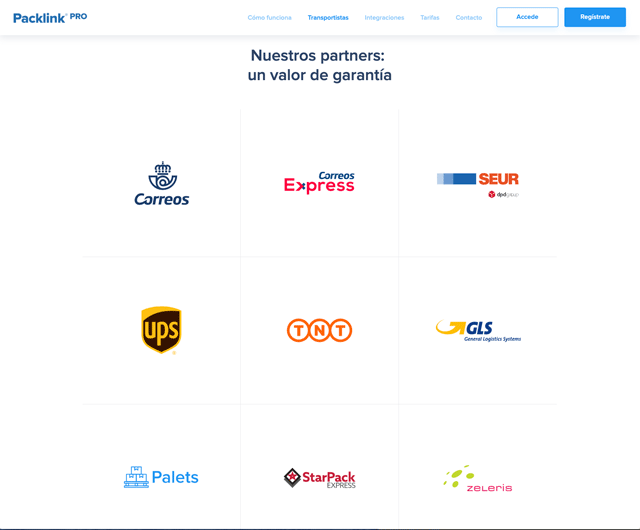 Packlink Pro Integrations
The platform integrates with a large number of different services (and continues to grow). Right now, it already has addons for:
Prestashop
Woocommerce
Zencart
Strato
1&1
You may miss other CMS such as Shopify or Magento, but this is just for a short time. They are working on the development of these addons and they will be available soon.
When it comes down to marketplaces, it integrates with Amazon and eBay. The level of automation is very interesting, since it automatically imports all received orders from your account. This way, you can make an integrated management of the entire process from the courier selection to the printing of labels.
How Much Does Packlink Pro Cost?
Signing up on the platform is completely free, and they do not charge a steady monthly fee of any kind. In addition to this, you can use Packlink Pro starting at a single monthly shipment (they do not require a minimum volume).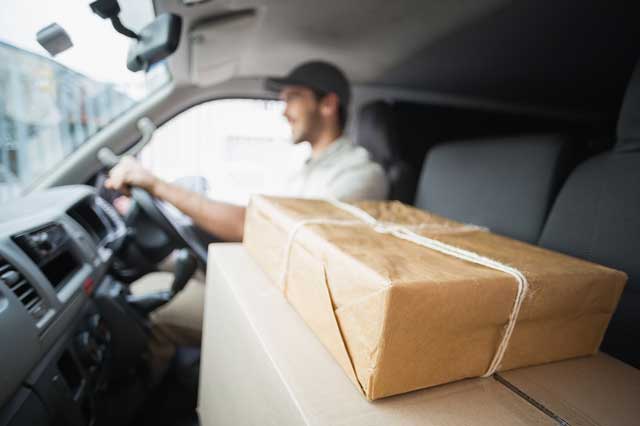 Packlink's negotiation enables you to have a better price than if you negotiated it, you do not tie yourself to any provider, there are no contracts of any kind… and you will use the same couriers that you are already hiring right now. The truth is that it is worth trying because you can only win.
Packlink Pricing
Most online shipping platforms tend to be expensive, and even more if international shipments are involved. But that is not a problem with Packlink, since it offers the same service as other couriers, but with cheaper prices.
Packlink is affiliated with many shipping companies that guarantee the responsibility and cost-effectiveness the customer deserves.
For domestic shipments, you will find up to 50% cheaper prices than standard rates, and in international services you may save up to 70%.
To know the price of your shipment, you just have to check it out on the website. You should know that it will be up to the package weight, but with the certainty that it'll be a cost-effective price nonetheless.
By the way, in addition to all this, Packlink offers promotions and discounts on its shipments to several countries, lowering costs even more.
Opinions About Packlink
Packlink has become the main platform in Spain for online comparison and hiring of package delivery services. It is getting successful thanks to its efforts in offering users the best service.
Users and companies that use this service increase by the week, which speaks volumes about the platform's reputation.
Most clients prefer and recommend Packlink for its comfort, responsibility, and mainly for being efficient, safe and for granting savings when looking for the best option in package shipping.
Our score
Number of features

Pricing

Learning curve

User friendly
Comments Rating
( reviews)
Alternatives to PACKLINK PRO
Here you can find the top PACKLINK PROs alternatives
I work as an independent eCommerce and Amazon consultant.
Clients
Estrella Damm, Intersport, Bella Aurora, Lladró, Textura Interiors, Nice Things Palomas, Castañer, Due-Home and many other clients.
Lecturer & Teacher
I teach and have been a speaker at: Meet Magento, Prestashop, Prestashop Day, SEMRush, Cambra de Comerç Barcelona, ​​ClinicSEO, Ecommbeers, Ecommbrunch, Ecommercetour.com, Ecommfest, EOI, ESIC-ICEMD, Foxize, Generalitat de Catalunya, Inesdi, Quondos and The Valley. In addition, I have done in-company trainings for brands such as Orange and Adidas.
Writer
I collaborate writing articles for Helium 10 blog, Shopify, SEMRush, La Vanguardia, eCommerce-news.es, Marketing4ecommerce...
Partner
Helium 10, Jungle Scout, Avask, Sellzone, Helium 10 Seller Solutions Hub Partner
Social
LinkedIn, Twitter, Wikipedia, Youtube, Quora, ISNI 0000000513224289, About Jordi Ordonez