Paypal is an electronic payment system that allows you to make purchase or sale transactions practically and reliably. You will need a credit card that allows international transactions.
Your transactions are backed by confidentiality. You will be able to buy on millions of websites, without having to disclose your expenses.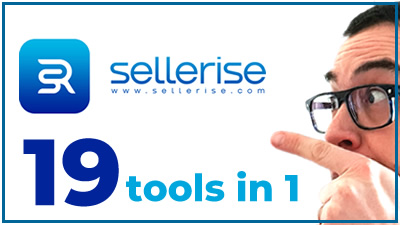 You will be able to sell to millions of users and use your website, email, and applications at your disposal.
Features
Payment accounts
To use PayPal, add a payment method to your account, such as a credit card that allows you to make international payments. If you add several cards to your account, you can choose the one you want to use at the time of payment.
PayPal has an account registration memory, once associated you will not have to associate it again, it is saved in your account. They will make your payment through your email and password: through this procedure, you will be able to make your payments practically and reliably.
PayPal awards reward points or miles on your credit card, if you wish you can save them with every purchase you make using the service with PayPal. Likewise, you will enjoy the free Buyer Protection service.
Buyer Protection
PayPal offers a Buyer Protection service for 180 days. If you make a purchase and there is a mishap, you have 180 days to make a claim and request a refund of your money. This benefit protects most physical products and in some cases digital goods.
Customer service at all times
PayPal offers Customer Service 24 hours a day, seven days a week. If you have any questions, if there is a problem with your purchase, or if you perceive any threat, please contact us and we will help you.
Unauthorized payment protection
If you notice transactions on your account that you did not make, let us know promptly. We will investigate and correct any errors, without charging your account.
PayPal's Buyer Protection Benefit
If at the time of making the electronic purchase, the product awarded does not correspond to the description offered by the seller, PayPal allows you to receive back the full amount of the purchase, plus shipping costs.
Avoid filling out forms
Making transactions with your email and password apart from being reliable, is very practical. You will be relieved of filling out payment and shipping receipts when you choose PayPal when making your payments.
Receive your payments
PayPal makes it possible to have a particular link to share by cell phone, email, or social networks, so you can receive your payments immediately.
Ease when making your transactions
With PayPal, you choose which of the associated cards will be selected to pay for your purchase. You will not require to transfer money to your account.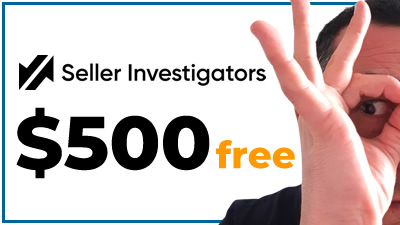 PayPal pricing
This is, probably, the worst when it comes to Paypal's services. Their fees are pretty high.

Digital payments
Rate: 3.49%
Transaction fee: $0.49
Send/receive money
Rate: 2.89%
Transaction fee: $0.49
Standard credit/debit card payments
Rate: 2.99%
Transaction fee: $0.49
Donations
Rate: 2.89%
Transaction fee: $0.49
Charity
Rate: 1.99%
Transaction fee: $0.49
Alternative payment methods
Rate: 2.59%
Transaction fee: $0.49
Comments about PayPal
It is an indispensable tool for online business development. It makes it possible to buy and sell transactions easily and reliably around the world.
Advantages
Easy to use and reliable in use, perform transactions immediately.
Disputes with customers are easy to follow and deal with.
It is used worldwide, so it's normally the second or third payment method used by my customers and clients, especially in the US and Spain.
Disadvantages
Commissions are a bit high, especially when transactions are made outside the United States and when the payment is from one PayPal account to another PayPal account.
Take this as an example. I own a Paypal Business account in Spain and my rate is 3.6%. Ok, I don't have to pay for withdrawals, but 3.6% is really expensive. I don't have such a high rate even when paying online using my bank account or for international wire transfers!
Some configurations are difficult to access and hard to find, so it is necessary to use tutorials to manage them.
Our score
Number of features

Pricing

Learning curve

User friendly
Comments Rating
( reviews)
Alternatives to Paypal
Here you can find the top Paypals alternatives
I work as an independent eCommerce and Amazon consultant.
Clients
Estrella Damm, Intersport, Bella Aurora, Lladró, Textura Interiors, Nice Things Palomas, Castañer, Due-Home and many other clients.
Lecturer & Teacher
I teach and have been a speaker at: Meet Magento, Prestashop, Prestashop Day, SEMRush, Cambra de Comerç Barcelona, ​​ClinicSEO, Ecommbeers, Ecommbrunch, Ecommercetour.com, Ecommfest, EOI, ESIC-ICEMD, Foxize, Generalitat de Catalunya, Inesdi, Quondos and The Valley. In addition, I have done in-company trainings for brands such as Orange and Adidas.
Writer
I collaborate writing articles for Helium 10 blog, Shopify, SEMRush, La Vanguardia, eCommerce-news.es, Marketing4ecommerce...
Partner
Helium 10, Jungle Scout, Avask, Sellzone, Helium 10 Seller Solutions Hub Partner
Social
LinkedIn, Twitter, Wikipedia, Youtube, Quora, ISNI 0000000513224289, About Jordi Ordonez