Sellerchamp is a multi tool for Amazon Sellers. A handy tool for shippers, brand owners, ReSellers and for  FBA or FBM Brand Owners.
It does provide help to retailers to manage your business automatically.  The setup process is easy, you can connect the tool with ebay, Amazon, ecommerfce platforms and more.
Features
Let's see what's more interesting in the  Sellerchamp
Bulk Lister
The bulk-lister provides a number of interesting features:
Prepare product lists in no time, import products from other channels, search barcodes  and upload files.
Helps you to develop new opportunities as you will be able to make more than thousands of products at the same time.
Bulk lister will scan the barcodes  and upload the field in bulk.
Sellerchamp will Extract the data automatically like features, lots of pictures at the same times, and specifics items and other variety of goods at the same times
Mobile applications are available to take pictures  and data will be easily customizable. Inventory synchronization will help you to sell your products to all e-commerce integrated channels without overselling them- does not matter what platform you are using either, eBay, Amazon, Walmart or any other cross-selling is possible everywhere.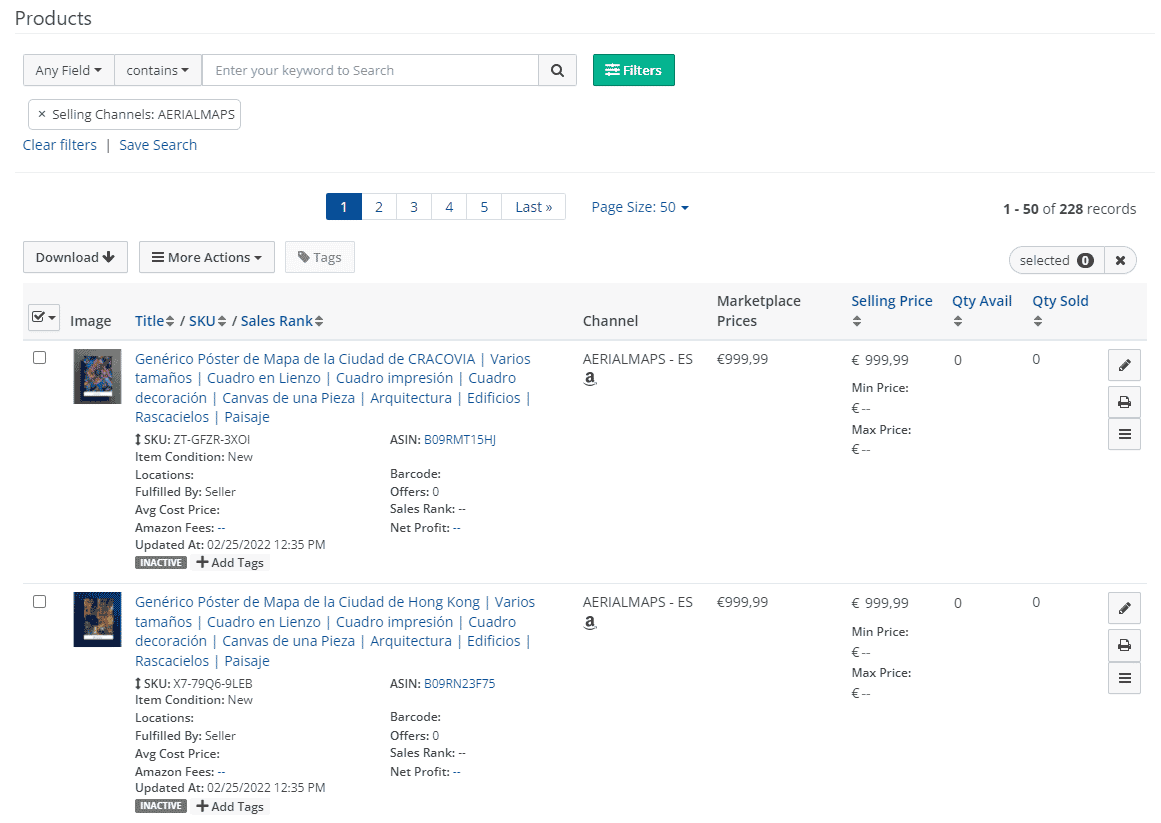 Multi-Channel Fulfillment
Assist you to handle  numbers of orders at the same time with a centralized dashboard
It does help you to have a connection with multiple orders fulfillment partners-  your orders can be scaled through emails FTP API. Either Amazon FBA or other third party users, all partners will have an association with the most popular service's built-in. This will all create your own workflow by using customizable tags and other packaging slips.
RePricer
Repricer segment is great as it can easily set a number of rules for different products.
Sellerchamp keeps repricing items according to the competition, demand of the product or velocity- all this will definitely increase the chances of the increase in sales.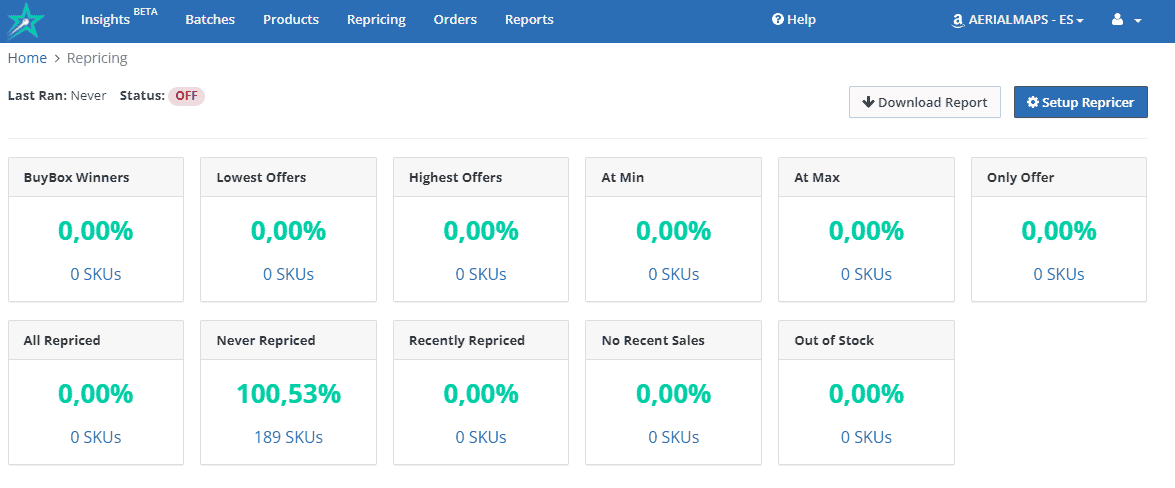 Insights & Reports
Detailed analysis of the product and  profit from all popular channels.
Comparison and controls of the analytics is the necessary part of the e-commerce business, you will be receiving the valuable data reports from all channels in order to customize  your profits and sales and make decisions accordingly. By doing so, you will definitely get the chance to overcome the  weak points and make  other amendments to raise your level. This is all because being dynamic is the first rule of the business. You will get all your reprints in a jiffy file.
API & Data Feeds
API & Data Feeds will help you to get suppliers Catalog and Inventory by using PI and FTP services
New feed customization tools  to manage quantities, prices, and exclusions you can use API to connect with recent programs of the Sellerchamp.
Integrations
Sellerchamp has the ability to plug-in with world advance and most famous market places.
Amazon
Amazon FBA
eBay
Etsy
Walmart
Shopify
Bigcommerce
Woocommerce
Google Shopping
Shipstation
Deliverr
Informed.co
and more
Some of the features available after this integrations are:
Sellers of the Amazon marketplace can file up the list and product and manage the number of channel orders and fulfillments, create FBA and shipments.
Sellerchamp gives you access to quality scans or uploads your products and the data relevant, further building the lits business and various is not a difficult job now with Sellerchamp
Sellerchamp has all the relevant and necessary tools to publish your listing and can auto-correct all the errors and or price tags so that your products may hit the cart.
Google shopping gives you exposure  across the world: now your products will be easily accessible to the buyers from all over the world- all the special tools will be there to help you to manage and launch your products to the world in no time.
Pricing plans
Pricing plans are flexible- users can switch between plans according to their needs and demands.
Starter plan – 39 / month
The Starter program is perfect for those who  have just jumped into the E-commerce business- this is best for those who are receiving approximately 500 orders in a month.
What's prominent in the  starter package
One user is allowed
Multi channel synchronization is allowed
Templates listing.
More than 10000 SKUs
Access to only two channels.
Multi-channel Bulk Lister
Create and manage FBA shipments.
On boarding calls are free to the users.
Email support to the customers 24/7
Growth plan – $99 / month
When your business is getting more than 500 sales growth  plan becomes necessity
What's different ?
Custom SKUs
Allowed 3 users and more than 50000 SKUs.
Two suppliers feeds and more than 30 minute customers support sessions
Multiple channel handling and custom channel fulfillments.
Multiple channel repricer.
Business plan – $199month
When the business starts to hit the highest marks and users start getting more than 500 orders, then a business plan is necessary.
What are the advance features for business plans?
10 users are allowed at a time.
Multi-channel fulfillment and API Access.
More than 250k SkUs and nearly 60 minutes of help sessions.
Bundling and kitting.
Purchase orders are amazing for maximum growth.
Enterprise plan – custom pricing
Enterprise is the flexible plan that fulfills the business needs according to requirements.
Include all features of Business plans
Customization with all custom channels
Dedicated Account manager
Custom skus
Custom suer & supplier feeds
Dedicated server setup is amazing and priority support
Review
Overall this program is easily customizable and manges lots of products from different ecommerce platforms, only one time payment is required that will definitely be a positive step to save hundreds of hours.
You can monitor your sales and adjust your inventory number on the platforms and users can control the oversellings as well.
Sometimes there is  overwriting of the product images descriptions and there is still room for improvements in categories sections where sometimes classification  is erroneous. Most of the time, search engines do not show the results according to the keyword typed in the search box.
Further, it would be great if they follow the order and meet the demands of the users according to the POS system where the price tags are customizable. The orders would  robotically be picked from the site rather users have to visit the orders page and choose the site manually.
Our score
Number of features

Pricing

Learning curve

User friendly
Alternatives to Sellerchamp
I work as an independent eCommerce and Amazon consultant.
I work for: Estrella Damm, Intersport, Bella Aurora, Lladró, Textura Interiors, Nice Things Palomas, Castañer, Due-Home and many other clients.
I teach and have been a speaker at: Meet Magento, Prestashop, Prestashop Day, SEMRush, Cambra de Comerç Barcelona, ​​ClinicSEO, Ecommbeers, Ecommbrunch, Ecommercetour.com, Ecommfest, EOI, ESIC-ICEMD, Foxize, Generalitat de Catalunya, Inesdi, Quondos and The Valley.
In addition, I have done in-company trainings for brands such as Orange and Adidas.
Finally, I collaborate writing articles for Shopify, SEMRush, Prestashop´s official blog, Brainsins, La Vanguardia, eCommerce-news.es, Marketing4ecommerce and other blogs and media.