Well, well, well, this is the first interview on this site (hopefully the first one from a looooong series of interviews). And, for this first one, we have the honour to have Ankitha Nagaraj (Customer Success Head at SellerApp) with us.
Ankitha will be with us discussing about selling on Amazon and, of course, about SellerApp.
Sellerapp 10% discount
20% off on all subscription plans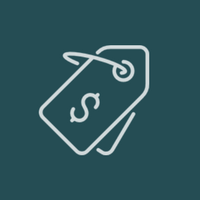 Ankitha, for those who still don't know who you are… could you introduce yourself and Sellerapp?
Of course! I'm Ankitha Nagaraj, the Head of Customer Success at SellerApp. I joined the company back in early 2017, shortly after acquiring a European Degree of Masters in Management.
I have more than five years of experience in cross-functional roles working with different startups and SMEs. Back then, I was looking to work with a company that had the potential to scale worldwide while retaining its core principles. That is when I came across SellerApp and I haven't looked back since.
It has helped me explore the world of Amazon and a plethora of business opportunities it provides for people all over the world.
Coming to SellerApp, it is essentially a one-stop-shop for sellers who are looking for smart, data-driven solutions to accelerate their e-commerce business on marketplaces like Amazon and Walmart. Whether you are looking to find products for your new venture or are looking for comprehensive data to increase your revenues, SellerApp has got it all. Its in-house, machine learning algorithms process big data and understand market trends to provide insightful, actionable intelligence to our clients.
In other words, we help our clients with every aspect that goes into becoming a successful seller on Amazon, right from the inception to building an empire. Using our tools, they can find the right products to sell, track competitors and analyze their performance, increase traffic and conversions for your products, and establish their brand on Amazon.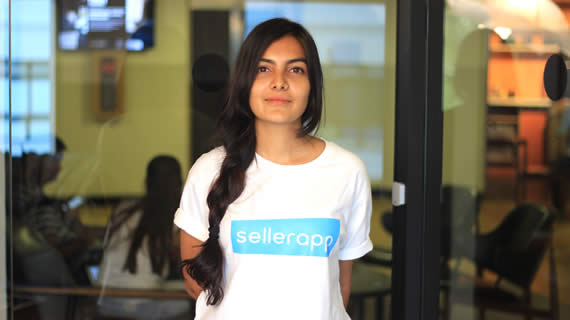 What are the main mistakes that sellers still make when start selling a new product on Amazon?
When it comes to selling a new product on Amazon, I've observed numerous sellers commit the same mistakes time and again. The most common mistake that I have seen sellers make is that they don't do thorough product research.
You see, the thrill of starting their own business on Amazon is so exciting to them that they often forget to research the market entirely. To put it simply, they end up choosing the wrong product to sell, and from there on, everything goes downhill. Here are some of the key factors that come into play:
High Competition
Many times, sellers choose a product that looks quite appealing, but they forget to realize that other, well-established merchants are already selling it. In a marketplace such as this one that is already saturated, it becomes quite difficult to sell the items due to heavy competition.
To deal with this, the best bet would be to find a product with low competition and high demand. In fact, this is where product research kicks in.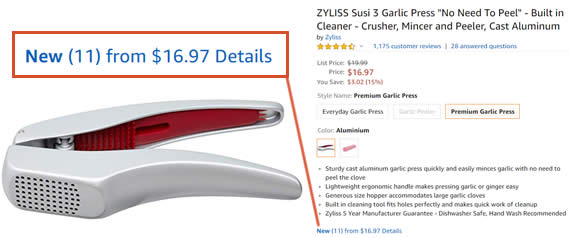 Seasonality
There are many products on Amazon which are seasonal, that is, they sell well only during a particular time of the year. The most common example here would be items like Halloween costumes or Christmas lights – you don't see people buying them throughout the year.
Therefore, choosing a seasonal product may result in good sales for a short while, but it is not entirely feasible from a long-term perspective.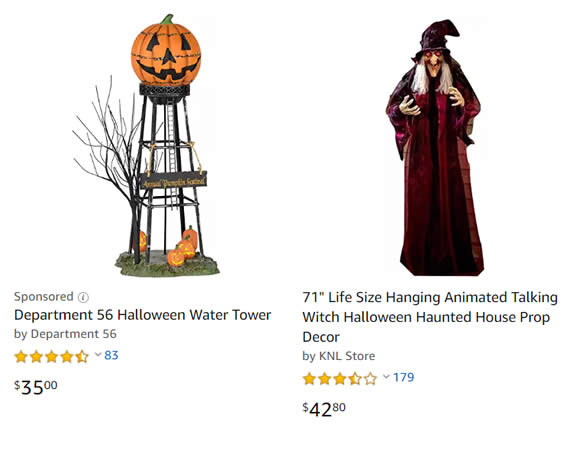 Lack of Originality
All right, this issue may be a bit tricky to address since everything is practically a derivative of some other product. However, if sellers can provide something new to the customers – something that is unique and different, then it can very well result in excellent sales.
Apart from these, there are other mistakes that sellers make but they are not necessarily related to product research. However, they do matter a lot and can often make or break their business.
Mediocre Product Listings
As a seller, you may have an excellent product to sell on Amazon, but if you are unable to present it to the people in a neat, appealing manner, then it won't matter much.
This includes using high-quality images, precise, readable titles, crisp bullet points, and most importantly, having a description that provides thorough information about the use and benefits of the product. All of this needs to be in a proper format rather than stuffed in one paragraph.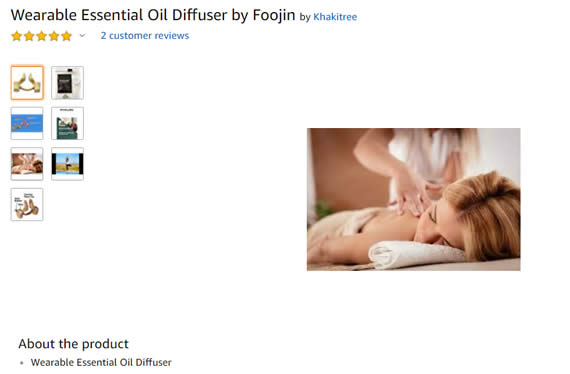 Targeting Wrong Keywords
Often, sellers make the mistake of targeting the wrong keywords for their product listing. Consequently, they lose out on traffic and sales as their products are not ranked for the keywords that people are using to find their items on Amazon. This also includes using utterly generic keywords with high competition.
Wrong Launch Strategy
This one is quite self-explanatory. While launching a product, sellers need to pay attention to the importance of brand building, influencer marketing, content marketing, Facebook groups, and affiliates. It is critical to have a good launch strategy well in advance so that the business starts on the right note.
Not Running PPC Campaigns Correctly
PPC campaigns are vital to getting initial sales on Amazon. While many sellers do realize this, they often make the blunders of not executing it properly.
The problem here lies in a lack of fundamental understanding of how Amazon ad campaigns work, along with other issues like targeting wrong keywords, not having a fixed budget for daily ads and the absence of a comprehensive advertising plan.
Tip: you can use Sellerapp's Amazon ACoS calculator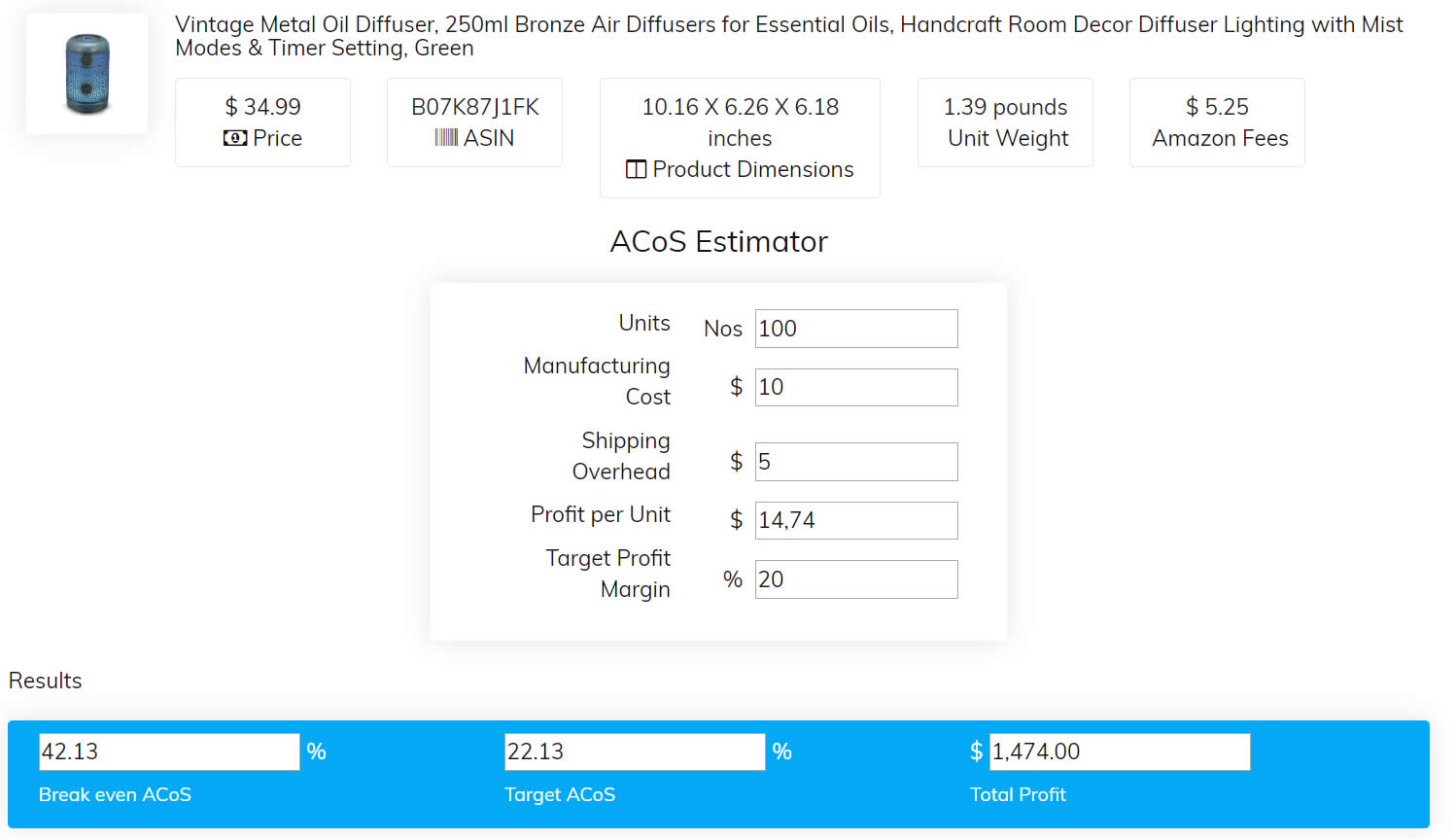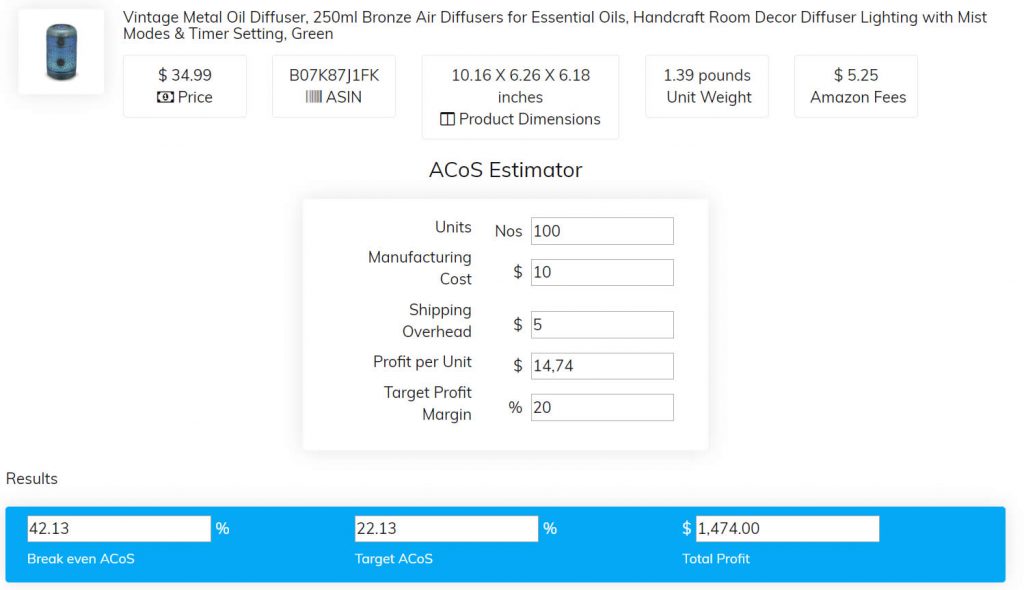 Lack of Budget/Miscalculations
Another common mistake that sellers make quite frequently is the failure to do a proper cost estimation and financial analysis. Selling on Amazon is essentially like running a business – you need to have a decent grip on your financials. This step involves calculating the margins carefully, while considering other important aspects like FBA fees, shipping fees, procurements costs, advertising budget, referral fees, marketing etcetera.
Do you think Private Label is the solution to avoid competition?
Well, this is indeed an interesting question, and I'm afraid there is no straight-forward answer to this. The competition exists pretty much everywhere on Amazon – whether you are selling under a Private Label, as an established brand or as a regular seller.
There have been instances where regular sellers have outdone their Private Label counterparts with exceptional marketing schemes, buybox winning strategies and highly competitive pricing. At the same time, we have also come across cases where Private Labels continue to dominate a niche with many competing sellers.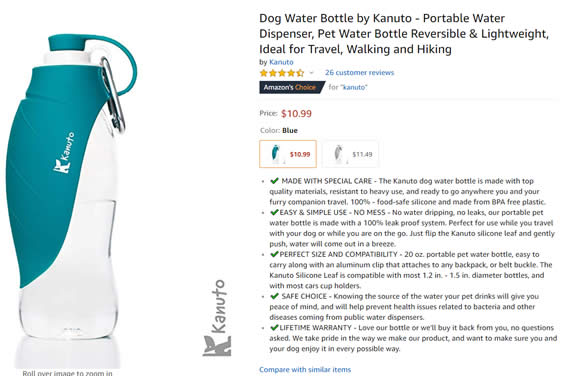 However, that is not to say that Private Label is not a viable option. It is an excellent way to create your brand on the Amazon marketplace, especially with your very own logo and brand name. But at the end of the day, it all comes down to the fundamental, most important aspects like the quality of the product itself, its listing, marketing campaigns, pricing, and the reviews.
For instance, selling a product under a Private Label won't matter much if your reviews are bad or if the quality of your product is below average. It is likely that you will be heavily outperformed by your peers in the same niche.
For this reason, it is vital that you provide your customers with a genuine product and keep them happy. As long as you do this, there is no reason to see why you cannot make good money in a competitive marketplace.
What's the best way to fight counterfeits if you are being hijacked by competitors?
This is, unfortunately, a problem that is quite prevalent among the sellers on Amazon today. However, there are ways to fight these Amazon hijackers quite effectively. (Editor's note: check Amazon's brand new Project Zero to reduce counterfeits to 0)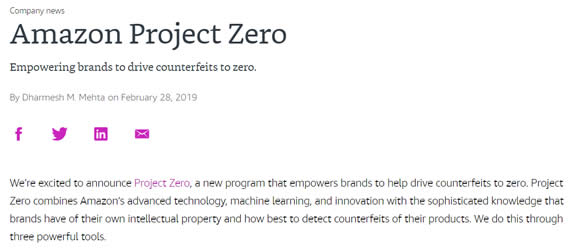 First up, reduce your prices
Yes, this option may seem a bit orthodox at first, but if those hijackers are drawing more sales towards their counterfeits, then you need to get those sales back bringing your price down. You may lose your margins initially, but it is an effective way to retain your customers.
Report the Counterfeit to Amazon
The next step here is to report the hijacker to Amazon. Luckily, Amazon has a strict Anti-Counterfeiting Policy, and you can use that to protect your listings. You can find this in the Seller Central help section, and the process here is that you will have to file an infringement claim.
Of course, before you do this, you can just contact that hijacker and ask them to remove their offer. This seems much easier since you don't have to deal with the whole process of filing a claim. However, if it doesn't work, then you need to buckle up and take the other route.
Distinguish Your Product and Packaging
One way to avoid counterfeits is to make your product as unique as possible, such that it becomes difficult to replicate. The same can be applied to the packaging too.
The best way to do this is by branding your products. Add the brand name and logo to your products and use the same in your images. It is an effective way to establish your brand on Amazon while fighting counterfeits. Alternately, you can also consider getting a trademark for your logo as this will give you a legal umbrella to protect your listings.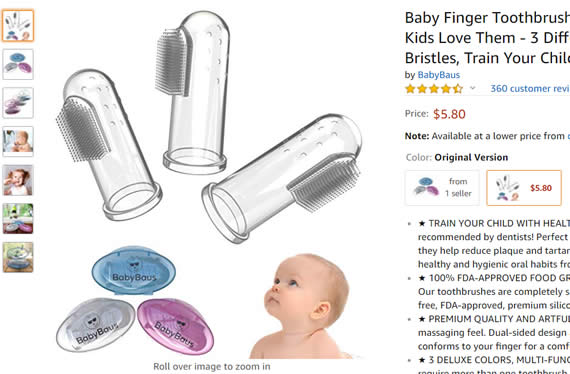 Join Amazon Brand Registry
Amazon Brand Registry is an initiative that allows sellers to register their brand with Amazon and have complete control over it. This is particularly helpful if you have an active registered trademark. By doing so, you will be able to eliminate the imitation of your brands' items from the marketplace and prevent listing hijacking.
Create a Website for your Business
Another effective way to fight counterfeits is by creating a dedicated website for your business. This will increase the awareness of your brand on the Internet and improve your market presence. It also makes it easier for people to find your products online.
How can we use Sellerapp to make smarter decisions when product researching?
As I mentioned earlier, some of the most important tenets of product research are competition, seasonality, reviews, pricing, and demand. You also have a few other factors to consider when it comes to choosing the right product to sell.
With that in mind, the SellerApp's in-house machine algorithms frequently scour through the ever-growing database of Amazon products comprising more than 100 million products to give our clients comprehensive, actionable inputs.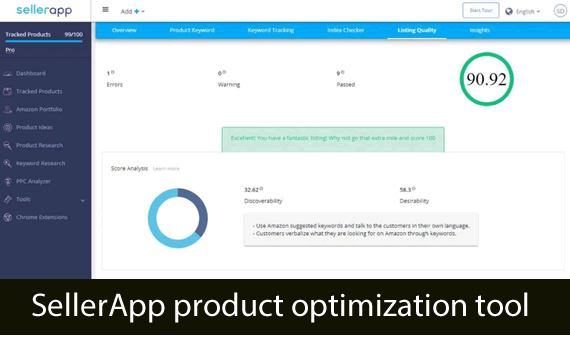 Get New Product Ideas
SellerApp's Product Ideas feature is an excellent way to start your product research, especially if you are not sure of what to sell on Amazon. Using this tool, you will be able to view the top selling products in every category of your choice.
You can refine these results further based on BSR, Trending, New Arrivals, and Most Wished products. Browse through endless list of products across more than 25 niche to find the right fit for your business goals.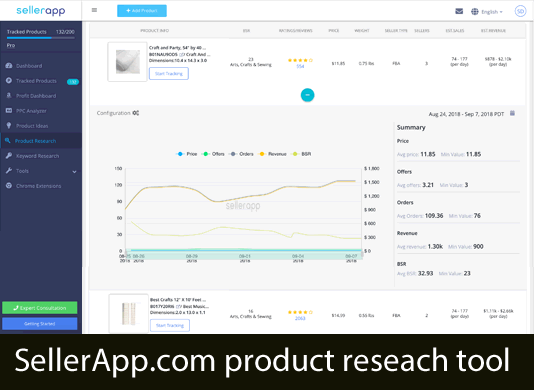 View Historical Trends
For every product you research with SellerApp, you can analyze the corresponding historical data, going as far as a year back. See how the price of the product has varied over time, along with other elements like number of orders received, daily revenue, and Best Sellers Rank. Based on this data, you can gauge how the demand has been for a product in the past and evaluate its feasibility for the future.
View Search Volume Trends with Keyword Research
Apart from finding top keywords for your product listing, keyword research can also be used to check the demand for a particular product. The search volume displayed for every keyword will tell you how many people on average are searching for that particular product.
Generally speaking, higher the search volume, more is the demand and consequently, it can make for a good item to sell. However, be sure to analyze the competition, prices, and other data as mentioned above to validate your research.
Opportunity Score
Our algorithms have also devised a metric known as Opportunity Score that is assigned to every product. It is calculated after considering five distinct factors – demand, competition, profit margin, expenses, and quality. Awarded on a scale from low to high, this score takes out the hard work and makes it easy for you to gauge the feasibility of a product from a business standpoint on Amazon.
Last, but not the least, you also have the SellerApp Chrome Extension that you can use on the Amazon marketplace to analyze a product for yourself. For every individual product on the site, you will be able to see historical data and profitability. You can also use it to analyze your competitors and see what can be done to stay ahead of them.
With SellerApp, you will find such comprehensive features in every stage of building a business on Amazon. The platform will help you:
Discover new, potential products to sell
Analyze competitors and see how they are performing
Improve the 'Discoverability' and 'Desirability' of your product to motivate more people to visit your page and buy your products
Track the overall performance of your products and maximize your reach with keyword optimization and PPC campaign optimization
It has already helped over 15,000 sellers create a thriving business on Amazon, so just go on and try it!
More posts
I work as an independent eCommerce and Amazon consultant.
Clients
Estrella Damm, Intersport, Bella Aurora, Lladró, Textura Interiors, Nice Things Palomas, Castañer, Due-Home and many other clients.
Lecturer & Teacher
I teach and have been a speaker at: Meet Magento, Prestashop, Prestashop Day, SEMRush, Cambra de Comerç Barcelona, ​​ClinicSEO, Ecommbeers, Ecommbrunch, Ecommercetour.com, Ecommfest, EOI, ESIC-ICEMD, Foxize, Generalitat de Catalunya, Inesdi, Quondos and The Valley. In addition, I have done in-company trainings for brands such as Orange and Adidas.
Writer
I collaborate writing articles for Helium 10 blog, Shopify, SEMRush, La Vanguardia, eCommerce-news.es, Marketing4ecommerce...
Partner
Helium 10, Jungle Scout, Avask, Sellzone, Helium 10 Seller Solutions Hub Partner
Social
LinkedIn, Twitter, Wikipedia, Youtube, Quora, ISNI 0000000513224289, About Jordi Ordonez