Amazon online arbitrage is a great way to make money on Amazon and also a great way to introduce new sellers to the Marketplace. Reselling is pretty easy, so you can get familiar with the Amazon Seller way of work.
Online arbitrage involves buying products from other retailers at a discounted price and reselling them on Amazon for a profit. This can be done both online and in-store, and it's important to find the best deals to maximize your profits.
You can find the amazon online arbitrage deals yourself, browsing Amazon and using tools such as FBAMultitool or SellerAmp or pay others to find those deals. And this is the "deal" with Amazon online arbitrage deals sites. Those sites look for deals and resellable products and offer them to their community. Of course, is limited to a number of users, otherwise, it won't make any sense to send out the same deal to hundreds of Sellers, as they would compete one against the other for the Buy Box.
Leyt's break down the best sites to find Amazon online arbitrage deals:
To me, this is the best site to find arbitrage deals, as it's not limited to a "deals list" and that's it. Arbitrage OPS scans the top retail sites and many lesser-known ones, so you can see which products rank the best on Amazon, how often they sell, the fees involved, and more. As discussed, this is one of the best complete arbitrage deals sites, including extra services such as:
Crash Course
Store Strategies (for offline arbitrage or retail arbitrage)
Flips
One on One Mentorship
Virtual Assistants
Cashouts
Server Resources (bots to maximize your daily work)
Staff Support
Money Back Guarantee
Flipmine is another great online arbitrage website. It gives you access to data and tools to get books up to Amazon successfully and converted into cash. Flipmine includes a complete product dashboard and a product detail preview so, unlike the other sites, it's not just a "hey, here's this list model", but a deal dashboard you can manage.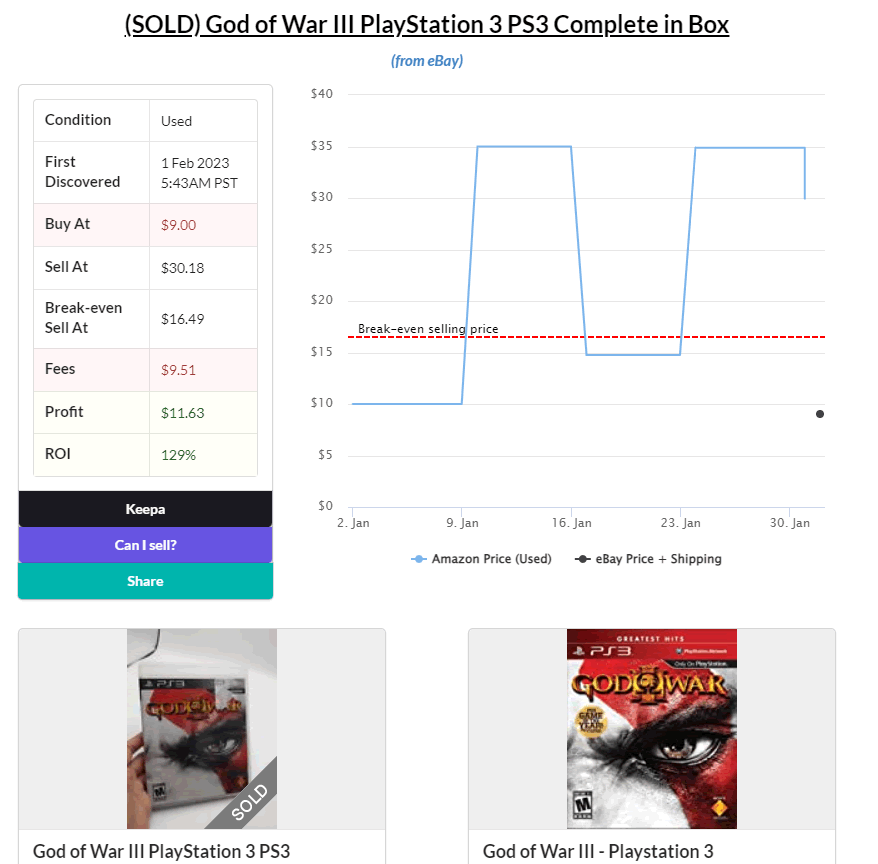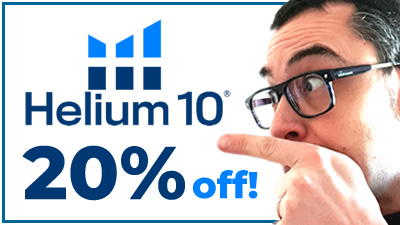 Another great site for online arbitrage deals is Online Arbitrage Deals. This site provides daily leads in your account, allowing you to buy items at lower prices from sources like Walmart and sell them on Amazon. This service also includes a complete dashboard including Keepa Sales Rank, key data info for every product and more.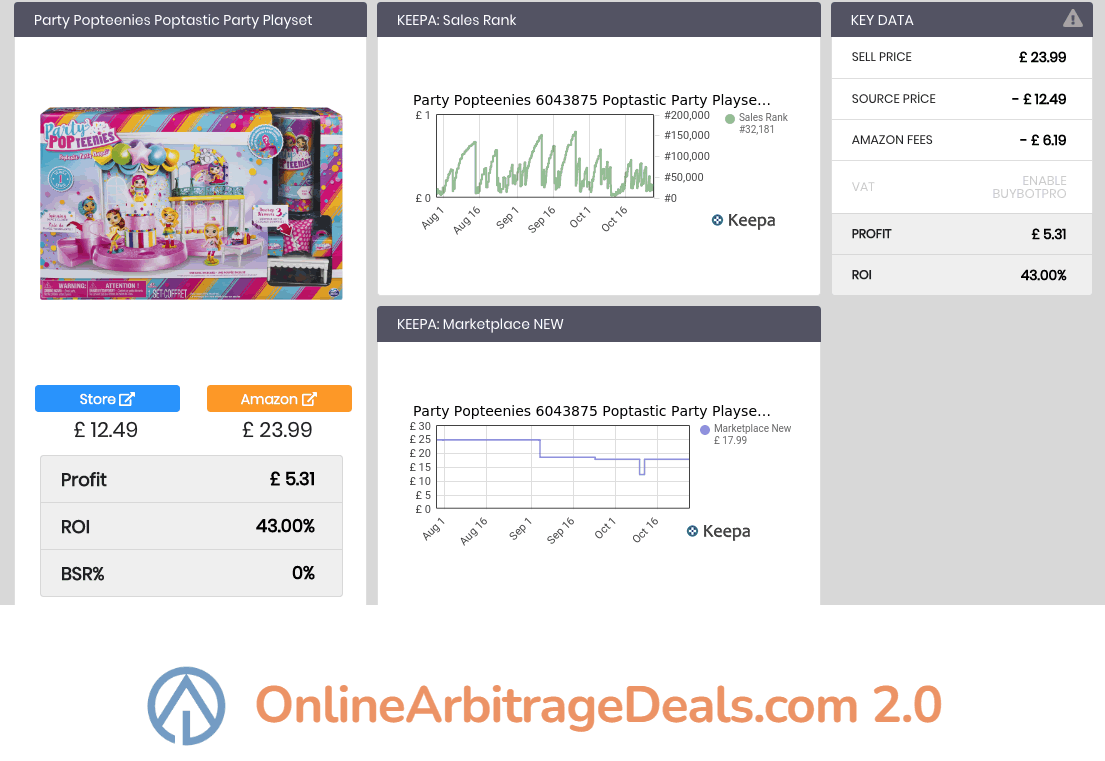 One of the best sites (but, also, one of the most simple ones) to find online arbitrage deals is OABeans. OABeans offers Amazon online arbitrage sourcing lists to sellers. Leads are identified by a system which finds products and calculates ROI and net profit, then checks them against ten different criteria. Each lead is also manually reviewed.
The Excel you get with the leads includes: Product Name, Source Link, Amazon Link, ASIN, Buying Cost, Selling Price, Net Profit and more.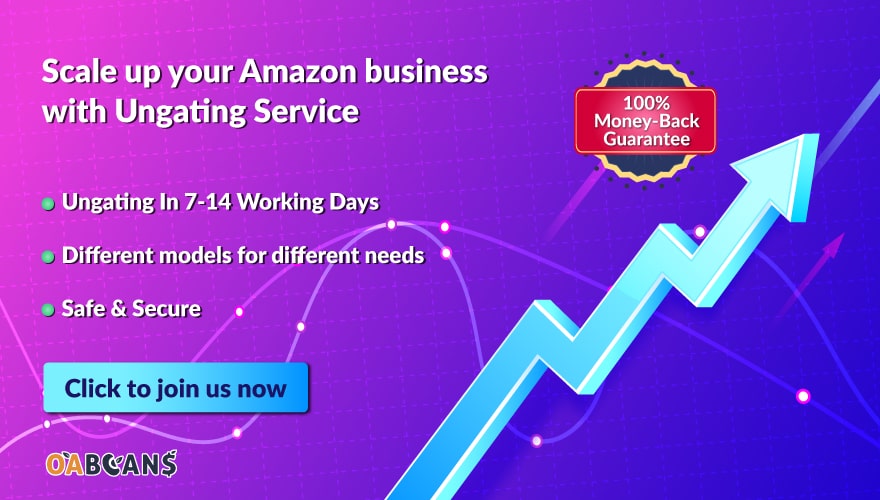 More posts
I work as an independent eCommerce and Amazon consultant.
Clients
Estrella Damm, Intersport, Bella Aurora, Lladró, Textura Interiors, Nice Things Palomas, Castañer, Due-Home and many other clients.
Lecturer & Teacher
I teach and have been a speaker at: Meet Magento, Prestashop, Prestashop Day, SEMRush, Cambra de Comerç Barcelona, ​​ClinicSEO, Ecommbeers, Ecommbrunch, Ecommercetour.com, Ecommfest, EOI, ESIC-ICEMD, Foxize, Generalitat de Catalunya, Inesdi, Quondos and The Valley. In addition, I have done in-company trainings for brands such as Orange and Adidas.
Writer
I collaborate writing articles for Helium 10 blog, Shopify, SEMRush, La Vanguardia, eCommerce-news.es, Marketing4ecommerce...
Partner
Helium 10, Jungle Scout, Avask, Sellzone, Helium 10 Seller Solutions Hub Partner
Social
LinkedIn, Twitter, Wikipedia, Youtube, Quora, ISNI 0000000513224289, About Jordi Ordonez