Eva is an AI-powered tool conceived to boost income and optimize results for Private Labels and Resellers on Amazon.
One of the problems that Amazon sellers usually face is having to carry out most of the actions manually. This is an issue particularly compared with other environments where automation is the norm regarding some aspects such as report setup or stock management and pricing.
Now, this is –among other things– what Eva offers you: a greater ability to increase your business performance while promoting team productivity at the same time. This software is really efficient thanks to its algorithm, which frees staff from repetitive tasks so that they can contribute in strategic aspects.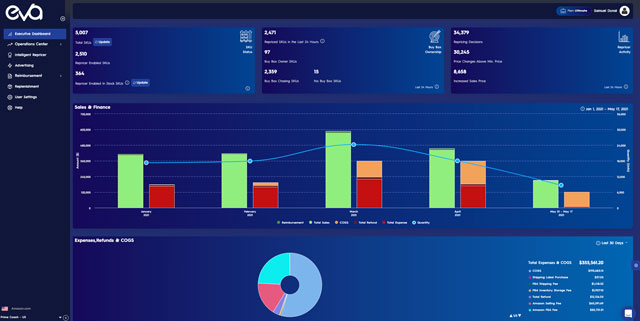 Eva.guru discount
Get a $600 reimbursement using code: JORDI600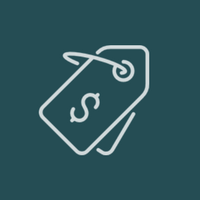 Eva Features
Let's break down the main Eva features to understand to what extent it can be a real asset on your day-to-day work within your business.
Repricing tool
Within Amazon, toying with prices is critical to achieve a relevant position. Competition is high and you have to play smart to get the mythical Buy Box. That's why you need a repricer like this one.
The difference between having the Buy Box or not having it equals to making sales or not making sales. Any Amazon seller knows that it is better to give up some markup in exchange to the gigantic sales volume the marketplace brings.
With Eva, you will be using Artificial Intelligence to automatically keep your prices competitive, always within the limits that make sure you do not put your markup at risk. All of this is done based on your own data, not using an algorithm.
In addition to this dynamic and reactive strategy, it also ensures that you comply with Amazon's pricing policies and, therefore, you are not at risk of violations.
Finally, it is important to note that you can use different repricing strategies depending on your goals.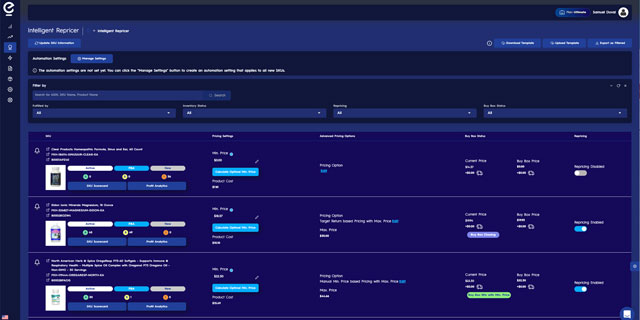 Repricing for private labels
There are important differences when it comes down to selling private labels, which means that there will necessarily be differences in the pricing policy as well. Eva has its own repricing tool for these sellers.
With this tool, your sales will automatically adjust to variables such as seasonal prices, you can set amounts based on trends or you can do it according to the demand you experience. The key word here is agility.
Among its options, there are a few that are really advanced. For example, it is able to construe inventory levels and incorporate them as a strategic variable. How? Raising the price to slow sales when stock is low and reversing the strategy when volume recovers. All this without any need for intervention on your part.
You will always know exactly what your business profit is, how much Amazon's fees amount to and you will be able to even calculate your new products' starting price with full guarantee.
Within this sub-tool or feature there are some options that go beyond sales. It also enables you to protect your brand against one of the most common tactics used fraudulently: the hijacking of listings.
Refund Optimizer
Selling on Amazon can be quite a tough task –so much so that we do not want to lose any income that is ours, as in refunds. Eva helps you process refunds quickly, effectively and transparently.
Among its dashboards, there is a specific one for refunds. It shows you the big picture regarding those refunds that you have cashed monthly and those that you potentially have the right to cash (with an 18-month back history and a comprehensive analysis with different KPIs).
With Eva –and its perfectly trained team ready to handle this kind of situation with results– you will finally stop giving your money away to Amazon. They are also available to assist you 24/7.
Inventory management
Thanks to this tool, you will know exactly when it's time to restock. This way, you will neither risk losing sales due to stock outs nor will you pay a price for overstocking.
The system generates a series of alerts that will be activated in various scenarios, for example when sales speed experiences an increase.
But the best part is that it offers all this information organized in a comprehensive report based on the collected data. This report informs you about product quantities and individual SKUs, and gives you an estimate of the investment you'll have to make. We can even have this report sent directly to suppliers.
As we already mentioned, Eva uses inventory quantities to strategically determine products' selling price.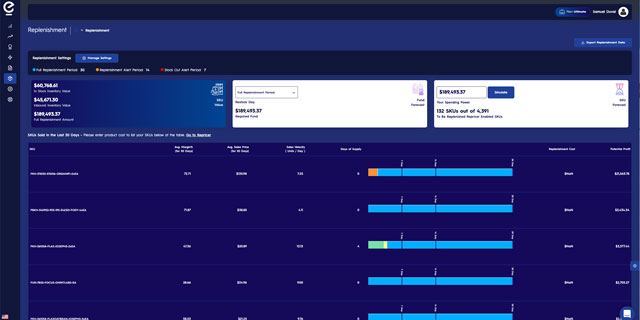 Eva Pricing
Offering 5 different plans, Eva fits easily into the needs of most sellers.
These plans are:
Starter: $24/month for up to 10,000 products and a monthly revenue of $15,000.
Essential: $49/month for up to 20,000 products and a monthly revenue of $50,000.
Growth: $149/month for up to 50,000 products and a monthly revenue of $100,000.
Premium: $289/month for up to 100,000 products and a monthly revenue of $250,000.
Ultimate: $499/month for up to 250,000 products and a monthly revenue of $500,000.
In addition to the sales volume, there are also some added features as you go up the plan ladder. For example, starting with Growth you get a dedicated agent assigned and entitled to a number of free refunds (up to $6000), without paying the 20% fee to Eva.
You can try it for free for 15 days without compromising; it is the best way to check it out by yourself.
Eva Reviews
It is easy to use, powerful as few, and offers a very simple integration. When we are dealing with software that has such a direct impact on the profit we get, it is obvious that it can pay off really quickly. And, as if that was not enough, rates are more than reasonable.
If you are looking for an Amazon tool similar to this one, Eva is one of the best alternatives you will be able to get around to. It is also very scalable, which guarantees that it will grow with you at your own pace and you won't need to change tools in the process.
Eva Tutorial
In order to get you to know the software better and to learn how to use it step by step, hereby we share a video tutorial:
How to use EVA.GURU: Manage your Amazon Sales Pricing, Reimbursements and Analytics, All in 1
Our score
Number of features

Pricing

Learning curve

User friendly
Alternatives to Eva
Here you can find the top Evas alternatives
I work as an independent eCommerce and Amazon consultant.
I work for: Estrella Damm, Intersport, Bella Aurora, Lladró, Textura Interiors, Nice Things Palomas, Castañer, Due-Home and many other clients.
I teach and have been a speaker at: Meet Magento, Prestashop, Prestashop Day, SEMRush, Cambra de Comerç Barcelona, ​​ClinicSEO, Ecommbeers, Ecommbrunch, Ecommercetour.com, Ecommfest, EOI, ESIC-ICEMD, Foxize, Generalitat de Catalunya, Inesdi, Quondos and The Valley.
In addition, I have done in-company trainings for brands such as Orange and Adidas.
Finally, I collaborate writing articles for Helium 10, Carbon 6, Shopify, SEMRush, Prestashop´s official blog, Brainsins, La Vanguardia, eCommerce-news.es, Marketing4ecommerce and other blogs and media.