Shulex is an innovative platform for Amazon Sellers using the power of AI to transform the approach to Amazon selling, customer service, Amazon product and keyword research and listing optimization. By using AI, Shulex can help you analyse your customers reviews, find new products weaknesses on your competitors, find the gaps between listings and more.
Features
Shulex offers a different AI features, let's check'em out:
Shulex Market Insight
If you're looking for the next big thing in a certain country, market or niche, you will find the Market Insight tool very useful. Let's say you're looking for gaps on the "earbud headphones" niche or you simply want to analyse it. Here's what's for you:
Customer Insights
Competitive Analysis
Reviews
AI Topic Analysis
Tutorial
Customer Profile
Usage Scenario
Rating Optimization
Customer Sentiment
Buyers Motivation
Customer Expectations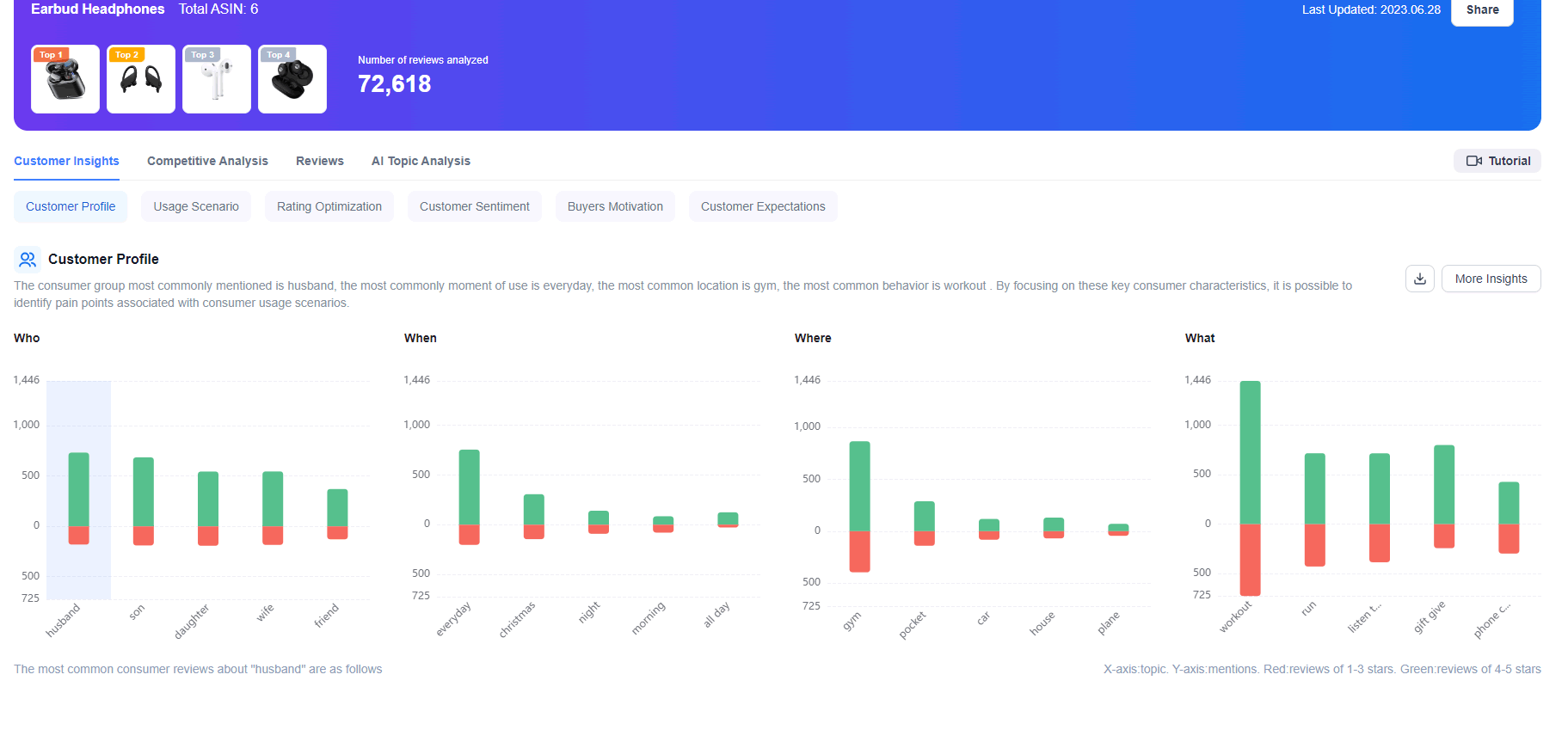 The niche explained from A to Z and answers like "who", "when", "where" and "what":
husband-son-daughter-wife
+ used every day
+ mostly used at the gym
+ for workout or run
On top of that, you can search for the long-tail uses to discover new uses and keywords.

Shulex AI Chatbot
Respond to customer questions and inquiries instantly with generative AI and personalized knowledge base management, improving customer satisfaction and reducing response times. Hey, this is just an assistant, I mean, don't rely 100% on a Chatbot, because there's some stuff a machine can't deal with. You don't wanna be the next Amazon Seller Central Support hehehehehe.
Voice of Customer Analysis
Understand customer needs, preferences, and feedback to develop better products, services, and customer experiences. Add this to the sentiment analysis (below) and you'll find the pros, and cons of every product and a complete SWOT (Strength, Weakness, Oportunities y Threats) analysis.
Amazon Review Analysis
Analyze product reviews (as discussed, not limited) to optimize your product quality, listing, brand experience and / or expand your competitive advantage.
Sentiment Analysis
Analyze customer sentiment expressed in reviews to enhance products and services without any limits! I want to remark that's limitless, because I used to analyse reviews and sentiment analysis using other tools that are limited to 5,000 reviews and that leaves a lot of insights off the table.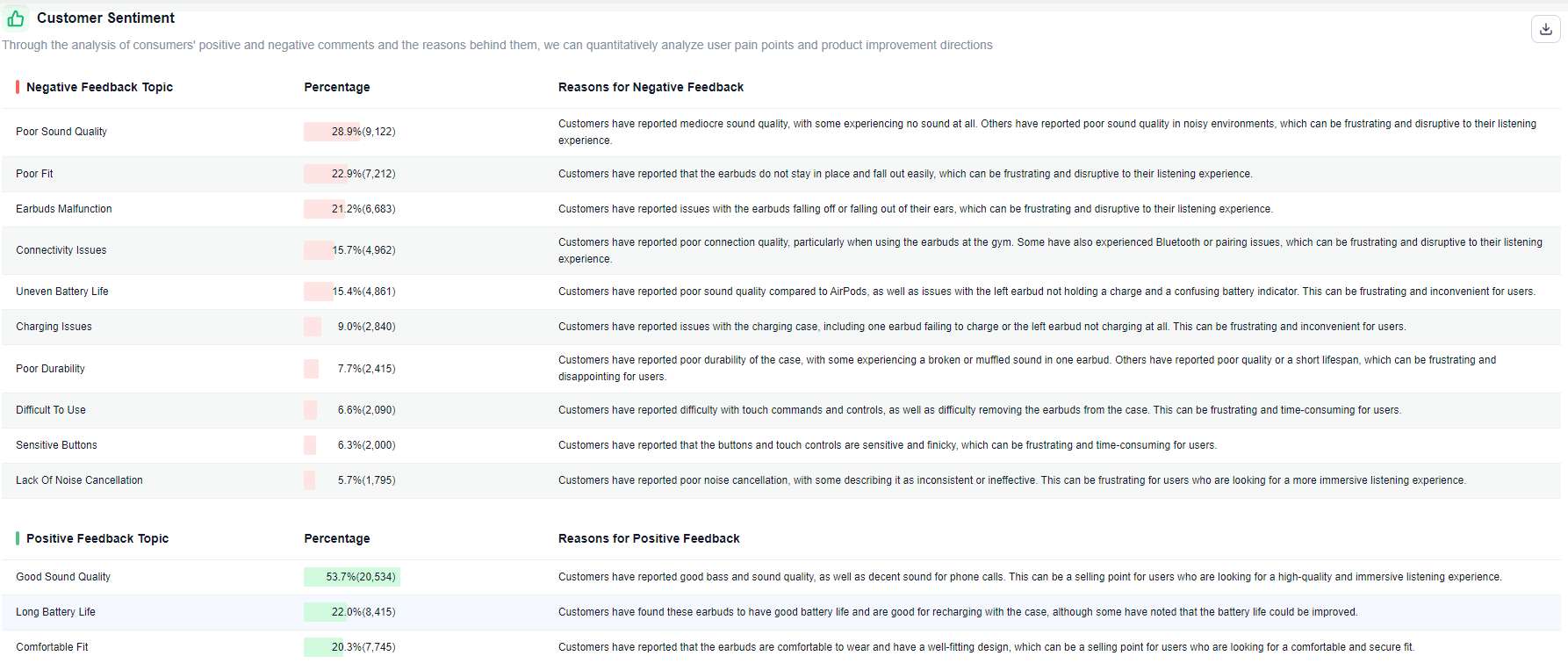 Competitive Analysis
Compare products and brands to develop marketing strategies and stay ahead of your direct and indirect competitors.
Customer Analytics
Collect and analyze omnichannel product reviews to gain insights into customer preferences and improve sales performance.

You can even analyse pricing vs the target. I mean, how cool is that. Take a look at the different pricings on a niche based on the products' target (excuse the screenshot's quality, as this was a screenshot taken during Shulex's demo my friend Sean Elias did for me introducing the tool):

Product Research
As you can imagine, if you can identify customer needs, their preferences and such, you can also cross that data with high-demand / low-competition products to drive sales on Amazon. Well, you don't need to, Shulex will do it for you.
Tools
Shulex not just offers a set of features, but also tools (some free, some paid) for both Amazon Sellers and eCommerce Managers (mostly using Shopify as a platform). Let's break them down:
Translation service
Shulex offers a chat-based AI assistant providing translation services for multiple languages. Not for your listings, but to communicate with clients. Works for Amazon, Shopify and more.
Unit converter
Convert between different units of measurement, such as length, weight, volume and temperature, so you can display accurate comparisons and measurements on your listings accross different Amazon Marketplaces.
Word cloud generator
Creates visual representations of frequently used words in a block of text, highlighting the most common terms and meanings. Useful to analyse word density on your competitor's listings.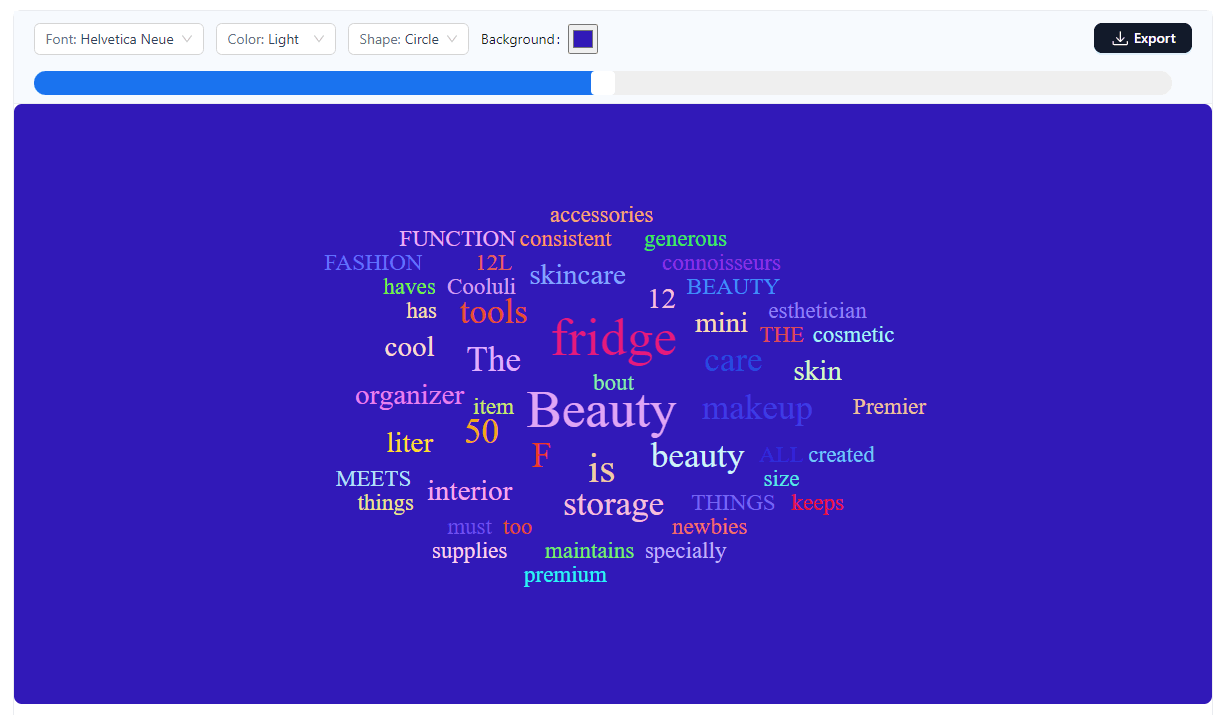 Tiktok username generator + Social media username generator
Shulex username generator helps you define unique and eye-catching usernames for TikTok, other social media profiles, email accounts…
Tiktok hashtag generator + Instagram hashtag generator
Find the most relevant and popular hashtags in real time
Tiktok caption generator + Social media caption generator
Provides creative and engaging captions for your posts.
Shopify stores list
I love this one. You can discover and explore Shopify stores to find new niche ideas.
PDF chat assistant
Interact with your PDF documents as if you were conversing with a human. This is particularly useful if you want to extract information, ask questions…
FBA calculator
The classical FBA calculator to calculate costs, potential product revenue, competitor's revenue,  etc.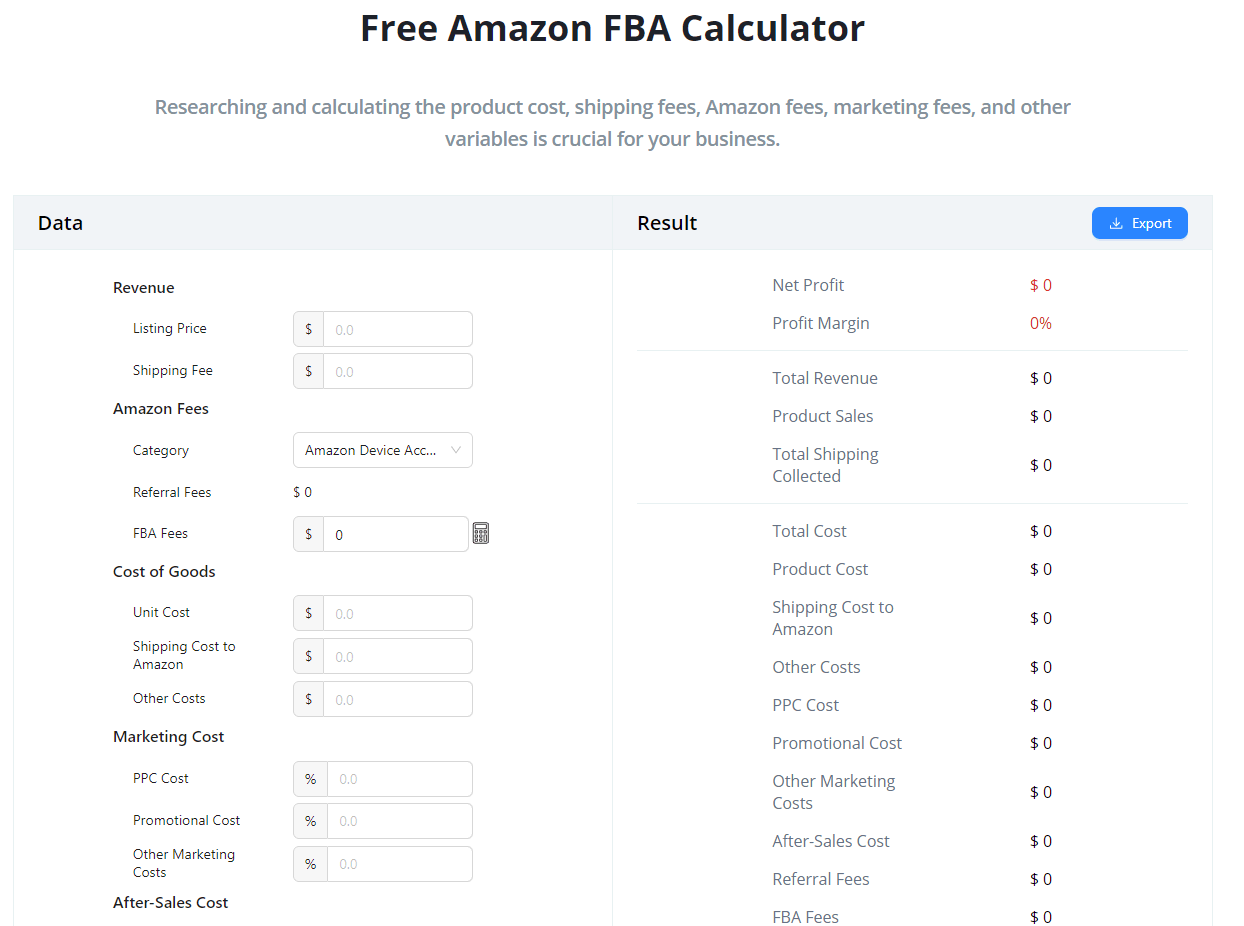 Discount
You can get a 25% on the Pro plan when paying year to year, same for the Team plan, getting a $586 discount.
Pricing
Shulex offers 3 different plans: Pro plan, Team plan and custom plan
Pro plan – $99 / month
Includes:
Only 1 Account
Free Chrome Extension
Copilot gets 120 queries/day
In-depth Analysis of Single Asin
Amazon Review Analysis of Multi Asins
Amazon Q&A Analysis
AI Listing Optimization 10 queries/day
Competitive Analysis
20 Reports/day
Team plan – $299 / month
Includes:
4 Account and allow add more
Customer Analysis Topics
Free Chrome Extension
Copilot gets 1000 queries/day
In-depth Analysis of Single Asin
Amazon Review Analysis of Multi Asins
Amazon Q&A Analysis
AI Listing Optimization 50 queries/day
Competitive Analysis
100 Reports/day
Custom plan
All in Team Plan and Unlimited queries
Custom accounts number
Customizable Copilot query package
Custom Analysis Models
Insights into segmented markets
Global commodity monitoring
Service GPT
Custom Data Source
Unlimited Reports
Product Specialist 24h 1-1 Service
Review
Shulex presents a swiss-army-knife for Amazon Sellers powered by AI and making your life easier when it comes to customer analytics, sentiment analysis, market research, find strenghts and weaknesses or analyse your competitors reviews with a super-deep approach.
I think that, after taking a look at every screenshot in this review, there's no need to add much more. This is a one-of-a-kind tool, even when you compare it to market leaders such as Jungle Scout or Helium 10. This guys have "killed the final boss" before anyone on the Amazon Seller tools ecosystem.
Pros
Shulex goes beyond just being a tool for Amazon sellers offering from in-depth product research, competitive analysis, customer analytics, to even social media assistance
AI-driven tools can often provide deeper and more actionable insights than traditional tools or you, manually, analysing 5,000 reviews on an Excel sheet, believe me
The customer analysis is like nothing you've seen till today
Flexible pricing plans from $99 and the free trial make the price very convenient vs what you get
Cons
As much as I love the tool, human insights or 1-to-1 human assistance cannot be entirely replaced. So combine both!
If you're new to AI, such a wide range of features and tools + the different approach to data analysis might be too much for you, take it easy, one step at a time
Our score
Number of features

Pricing

Learning curve

User friendly
Comments Rating
( reviews)
Alternatives to Shulex Review Analysis for Amazon
Here you can find the top Shulex Review Analysis for Amazons alternatives
I work as an independent eCommerce and Amazon consultant.
Clients
Estrella Damm, Intersport, Bella Aurora, Lladró, Textura Interiors, Nice Things Palomas, Castañer, Due-Home and many other clients.
Lecturer & Teacher
I teach and have been a speaker at: Meet Magento, Prestashop, Prestashop Day, SEMRush, Cambra de Comerç Barcelona, ​​ClinicSEO, Ecommbeers, Ecommbrunch, Ecommercetour.com, Ecommfest, EOI, ESIC-ICEMD, Foxize, Generalitat de Catalunya, Inesdi, Quondos and The Valley. In addition, I have done in-company trainings for brands such as Orange and Adidas.
Writer
I collaborate writing articles for Helium 10 blog, Shopify, SEMRush, La Vanguardia, eCommerce-news.es, Marketing4ecommerce...
Partner
Helium 10, Jungle Scout, Avask, Sellzone, Helium 10 Seller Solutions Hub Partner
Social
LinkedIn, Twitter, Wikipedia, Youtube, Quora, ISNI 0000000513224289, About Jordi Ordonez