You could say Deliverr that it's simply a delivery company. However, it's a lot more than that.
The mission of this company is a tool which can be utilised by eCommerce companies for the fulfilment of their orders. The eCommerce company receives an order in its online shop for an item purchased by a client.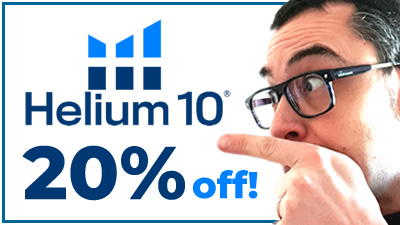 The responsibility for the fulfilment of the order is given to this company. This company is the agent who will receive the item, package it and deliver it to the client. The client will feel happy that the online shop has sent their order.
The online shop and the customer are engaged in the business-to-customer(B2C) interaction. This company, or rather, the fulfilment company, however, is in a business-to-business(B2B) niche with the eCommerce company which runs the online shop.
Yes, the fulfilment agent delivers the goods and make the customer happy. But as far as the customer is concerned, they've been doing business with an online retailer. They think of the online shop from which they purchased the item. Not the fulfilment agent, which they probably consider to be a part of the online shop in much the same way most customers would see amazon fba as an indistinguishable part of Amazon.
This company's role is the fulfilment of that order. This is what it does on behalf of the online retailer. It plays a role in eCommerce which is similar to that which Amazon FBA plays for Amazon, but at more competitive rates. It doesn't only operate in the Amazon marketplace, but also for eBay, Walmart and Shopify. Founded in 2018 it aims to empower even the small online shops to give an Amazon Prime-like service. The company has grown and has recruited talent from some of the top companies of the day.
Deliverr features
This company has a number of features which set it apart from its competitors.
Shipping pricing calculator
The website features a special pricing calculator. This is a handy tool. You can enter the product of something you are selling and the result will tell you the storage and delivery rates you will pay not only with this company but also with its main competitors.
You will find that standard delivery in this company compares favourably with the storage and delivery rates offered by the competitors. The price quoted includes handling the order from pick-up to packing and shipping. In a two-day delivery scenario.
Competitive pricing
The company offers competitive pricing in the area of order fulfilment. This can help the smaller eCommerce merchants to do business in the same marketplaces as the eCommerce giants and to offer a service comparable to theirs.
Exposure on marketplaces
This company helps sellers on giant eCommerce companies such as Amazon, eBay and Walmart to get the special badges for free and priority deliveries. This helps the sellers to get exposed to a much larger pool of potential buyers and increase their sales substantially. Sometimes by several 100%.
Easy integration
It has seamless integration with a large number of eCommerce platforms such as Walmart, Geekseller, Shopify, Selleractive, SellerCloud, Ecomdash, SellBrite, ChannelAdvisor, Skubana, and Zentail.
It's easy to join. Send in your inventory and get access to fast delivery labels in top marketplaces.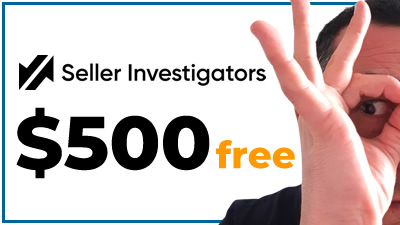 Pricing & Free Trial
This company has a unique pricing system which is as simple and transparent. as it could possibly be.
The amount you pay is in proportion to the number of orders you send for fulfilment with this company.
When you first join, you can test a few stock-keeping units (SKUs) on some of your goods. This is a bar code showing a number assigned by the store, for the purpose of helping to keep track of stock. See the effect which fast delivery has on some of your goods. You'll be converted.
The costs to be paid for sending out the goods and delivering them are reduced to two fees, storage and fulfilment. This includes pick-up, packing, packing costs, shipping and handling of the order. The fees per item are calculated on its characteristics such as the weight, dimensions and the level of service which accompanies it.
Fulfillment pricing: starting at $3.99 per unit
Applies to each unit fulfilled, based on weight, dimensions and service level. This includes receiving, shipping, order handling, pick pack and box costs.
The company currently operates three levels of service.
The first is standard, which is five to seven-day delivery
The second level is three-day delivery which is a lot quicker, although not the quickest
The ultimate level is two-day delivery which is actually the fastest possible delivery. This can put the tiniest eCommerce outlet in direct competition with sellers utilising amazon fba.
Storage pricing: starting at $0.75 per cu ft. per month
Applies to each unit sitting in a Deliverr location, charged per cubic ft. per month. Long term storage rates apply for items sitting longer than 1 year
To make it easier for you, you can calculate your costs for free here.
Deliverr.com review
This is a highly ambitious company which promises a lot. It promises eCommerce-giant-like fulfilment for smaller eCommerce merchants at a competitive price range. It's promoting its service furiously nowadays. It's slashing the price of its Walmart 2 day fulfilment program and expanding the dimensions of the size of the packages which it will handle. Go to their website and read their blog. You will find any amount of amazingly good news there.
Which leads us nicely to the next question. What are the customers saying? Are they happy with the service? Are they finding it fast, efficient and worth the money spent? Do they feel they can look Amazon, eBay or Walmart in the eye while using this service?
Pros
Having used this company's services a time or two, I can say that it lives up to my expectations on many levels. There are those who love it. The company has its raving fans and happy customers. Like the one who proclaims it an 'awesome alternative to Amazon's fulfilment program.
While the same customer admits that its experience with the company has 'not been perfect', it has still incorporated it into its business model, going forward. Another satisfied customer raves about what it calls 'the best fulfilment service for online retailers' while praising the 'amazing customer support.'
This is truly wonderful to read about. According to some conducted reviews, the company is still in its infancy and is constantly improving its services. Apparently, a lot more services will be in place by the year-end, which is good to know. The company is reportedly working hard on making improvements.
There isn't a doubt that once the company gets on top of its game, things will go well for it. It's just that meanwhile, it's still very much in 'newbie' mode, making all those newbie mistakes. It's interesting to note that stores which ship a larger amount of goods find it satisfactory.
Cons
There are plenty who think that this company needs to get its act together in order to live up to its lofty claims of service. We know what it wants to do, but does it do what it says on the tin? To quote an old cliché. You do a Google search for some customer feedback and you read the that while everything else is good, the company has too many issues in handling inbound shipments and setting up SKUs. Another customer bitterly decries the 'terrible customer service' and the fact that goods were damaged in the warehouse. It's probably fair to say that for a new company, it has its ambitions but it also has plenty of ups and downs.
For every customer feedback which reads like a recommendation you will get the ones which say 'do not recommend'. It's suggested by some that it is better not to use this company if you ship in smaller quantities. If you ship in larger quantities it will then be worth your while. I use this company when I have a big shipment. I have, keeping this advice in mind, steered clear of sending smaller shipments this way.
While using this company, I have been keeping my eyes open and listening to what others are saying. The concept is great but the company will need time to mature before it can deliver the service it dreams of delivering.
Our score
Number of features

Pricing

Learning curve

User friendly
Comments Rating
( reviews)
Alternatives to Deliverr
Here you can find the top Deliverrs alternatives
I work as an independent eCommerce and Amazon consultant.
Clients
Estrella Damm, Intersport, Bella Aurora, Lladró, Textura Interiors, Nice Things Palomas, Castañer, Due-Home and many other clients.
Lecturer & Teacher
I teach and have been a speaker at: Meet Magento, Prestashop, Prestashop Day, SEMRush, Cambra de Comerç Barcelona, ​​ClinicSEO, Ecommbeers, Ecommbrunch, Ecommercetour.com, Ecommfest, EOI, ESIC-ICEMD, Foxize, Generalitat de Catalunya, Inesdi, Quondos and The Valley. In addition, I have done in-company trainings for brands such as Orange and Adidas.
Writer
I collaborate writing articles for Helium 10 blog, Shopify, SEMRush, La Vanguardia, eCommerce-news.es, Marketing4ecommerce...
Partner
Helium 10, Jungle Scout, Avask, Sellzone, Helium 10 Seller Solutions Hub Partner
Social
LinkedIn, Twitter, Wikipedia, Youtube, Quora, ISNI 0000000513224289, About Jordi Ordonez
Disclaimer: This is a promoted post by the advertiser / we are affiliated with the software