RevSeller has become the favorite Chrome extension for online delivery.
Being able to see the sales rank, category and profitability at the top of each product page drastically reduces research time and allows you to make quick and smart purchasing decisions.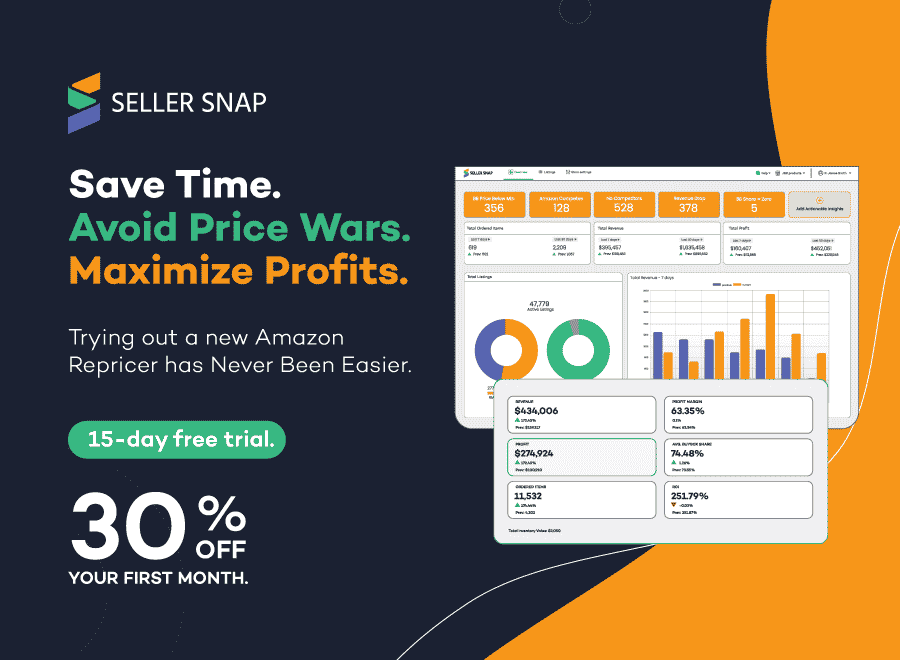 The functionality of the variations viewer is something that has been desired for years. After using it only for 2 weeks, you will see that it is impossible for you to look for clothes and shoes without this.
It is the tool for Amazon sellers that is responsible for calculating the FBA fees, margin, ROI and details about the variations. It also makes it easier to research products for third parties on Amazon.com.
The Variations Viewer allows you to see the prices, offers and important data of variations in products such as shoes and clothes. In stock, sold out, price gaps and much more.
Of course, for the extension to work, you must first create an account on RevSeller.com and complete the MWS configuration. She works in the Amazon.com market although currently it is not available for other Amazon markets. However, you can also register. After adding the extension, you just have to go to their site where you can do it.
Download RevSeller
Download RevSeller's Chrome extension in the following link
RevSeller Features
On the page you will have access to a calculator in real time
You will find information wherever you want it
You can customize your preferences whenever you want
You will get Quick links to the desired resources
You can see ROI and profit margin
You will have access to the Number of vendors of FBA and MFN.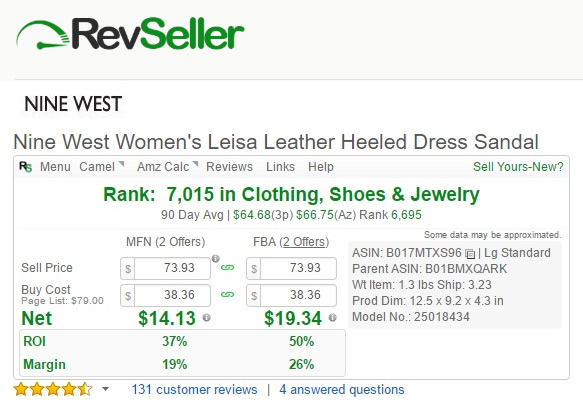 Pricing
Try out the full extension free for 30 days. No credit card required for $0
Annual subscription including product updates and support. Cancel any time just for $99.99/year.
Trial
Free trial for 30 days with no payment info required, then an annual subscription option. After 30 days the price is $99.99/year.
RevSeller review
I can't live without this tool now 🙂 Well worth the price of admission, since it makes things a million times easier. Although it is a good app, some users have mentioned that they are not impressed with the answers and comments about the new features. However others did not know that they needed this tool until they tried it and now they can't do without it, because it is very well done.
Can't think of a piece of information I need when checking something out on Amazon that is not right in front of you with this app. Two especially great features:  One-click access to all Prime offers and profit verification with Amazon's own calculator. There's no doubt, it's a great extension.
RevSeller saves you time and money when it comes to evaluating products and their variations on Amazon. It puts all the necessary items right inside the listing, no more clicking through multiple pages and sites to evaluate the variations and ROI you use this tool everyday and love the new updates, can't wait to see where else the programmers will go with it.
This has become one of the most depended on and useful tools for an Amazon Seller. Especially if you do Parent/Child variations or AZ-to-AZ flips, it is indispensable. Just a fabulous tool, allows you to analyze pricing (ROI), make better purchasing decisions, and see data easily, without having to jump all over Amazon. Surely you cannot imagine not having this tool, you'll be hooked.
Video Review
How to Sell on Amazon - Using the Revseller Chrome extension
Our score
Number of features

Pricing

Learning Curve

User friendly
Alternatives to RevSeller
I work as an independent eCommerce and Amazon consultant.
I work for: Estrella Damm, Intersport, Bella Aurora, Lladró, Textura Interiors, Nice Things Palomas, Castañer, Due-Home and many other clients.
I teach and have been a speaker at: Meet Magento, Prestashop, Prestashop Day, SEMRush, Cambra de Comerç Barcelona, ​​ClinicSEO, Ecommbeers, Ecommbrunch, Ecommercetour.com, Ecommfest, EOI, ESIC-ICEMD, Foxize, Generalitat de Catalunya, Inesdi, Quondos and The Valley.
In addition, I have done in-company trainings for brands such as Orange and Adidas.
Finally, I collaborate writing articles for Shopify, SEMRush, Prestashop´s official blog, Brainsins, La Vanguardia, eCommerce-news.es, Marketing4ecommerce and other blogs and media.