Jump Send is known for its powerful email automation for Amazon sellers and coupon distribution tool. It was actually acquired by Jungle Scout and integrated inside the JS tools stack as the Marketing Promotions and Review automation tools.

So, if you are looking for a promotional / launch tool for Amazon Sellers were you can find a Marketplace of Amazon customers and, simply, launch a product with a discount / 2×1 / flash sale associated, here are the best Jump Send alternatives available on the market.
Top Alternatives to Jump Send
1. Viral Launch
An historical Jump Send alternative and direct competitor when it comes to launch products to an Amazon customer marketplace. Viral Launch has other tools available, but "Launches" is the competing service. Actually, while Jump Send is only available for the US and UK market, Viral Launch covers United States, United Kingdom, Germany, Canada, France, Italy and Spain and it's pricing starts at $50 for the smaller market (Spain)
Pros: cheaper than Jump Send and it's customer Marketplace is bigger (350,000 people). You don't need a paid Viral Launch plan to launch products
Cons: compared to Jump Send, it's tier for the US is $200, while you can launch a product in the US using Jungle Scout for $49/month (comes with the "suite" plan)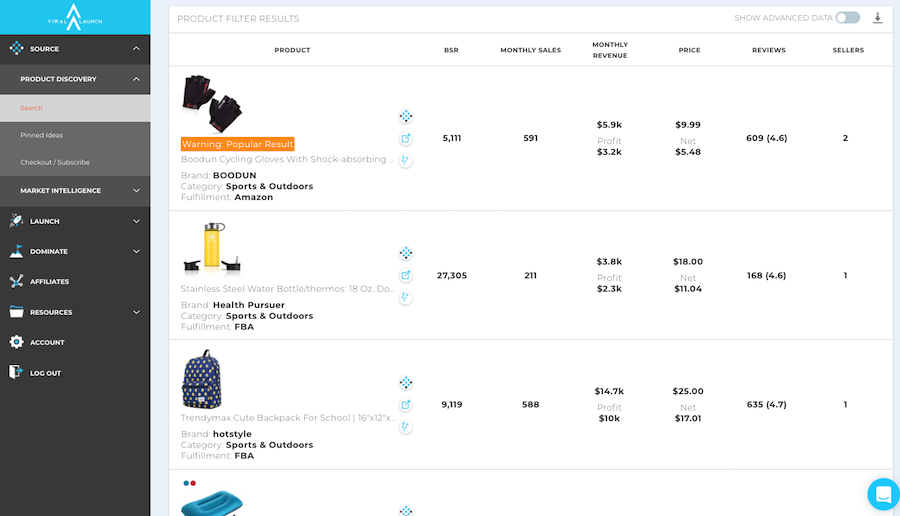 2. Rebaid
A rebate platform for Amazon Sellers where you can generate full price orders for your product.
Pros: massive Amazon customer database looking for discounts
Cons: Amazon considers rebates as manipulations of the sales rank. And removed tools such as RebateKey and EliteSeller from the Amazon Partner Network. So the risk for your account is high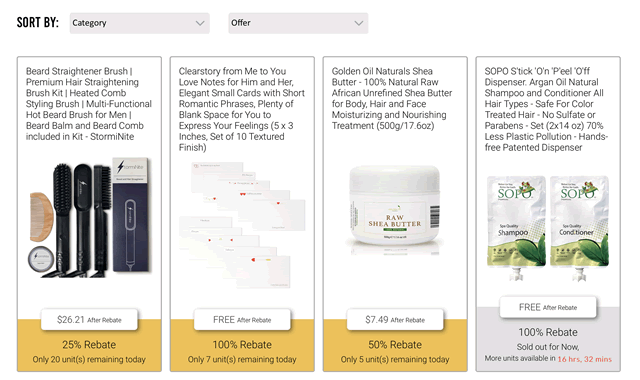 3. Rebatekey
A rebate platform for Amazon Sellers where customers can access discounts, promotions and coupons, also for Walmart, Ebay, Etsy and others.
Pros: again, they have a massive Amazon customer database looking for discounts
Cons: you read it before, RebateKey was removed from the Amazon Partner Network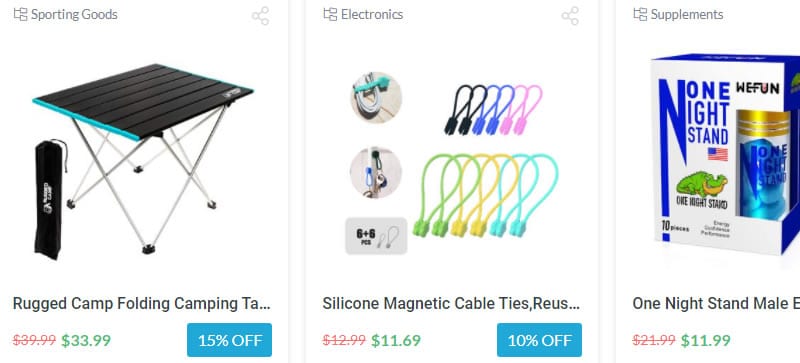 4. Vipon
Vipon offers Amazon sellers a platform to post offers, coupons and deals to a huge community of Amazon buyers.
Pros: 2M customer database. The biggest when it comes to rebate sites.
Cons: again, Amazon doesn't like rebates, so your account is at risk if you use those sites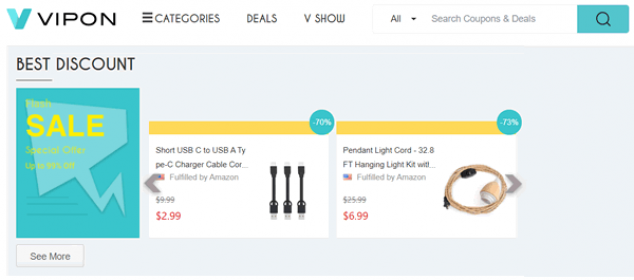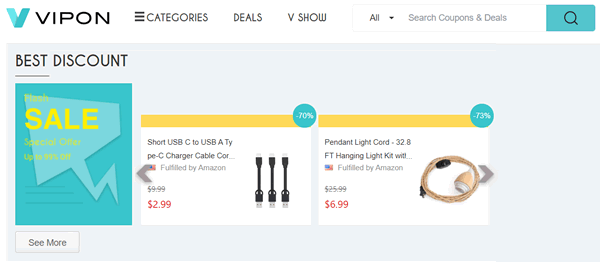 5. Viralix
Another rebate site but, this time, not for customers, but for it's 50,000 micro-influencers & affiliates private marketplace
Pros: you deal with influencers and affiliates, not customers.
Cons: but, still, you are manipulating sales rank and Amazon doesn't like that. That's why they "invented" Amazon Vine for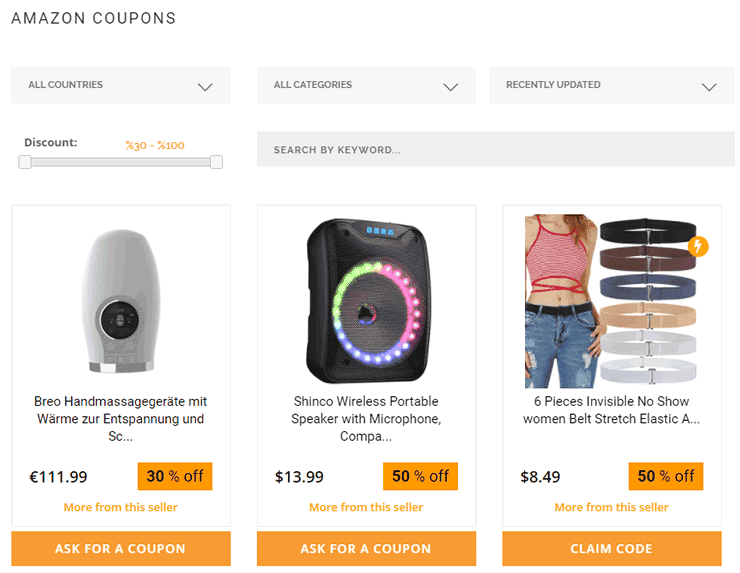 6. Amazon Vine
Well, well, well. We just said that Amazon doesn't like rebates BUT it has the biggest rebate program ever: Amazon Vine, formerly known as Amazon Early Reviewer program
Pros: 100% Amazon compilant, so your account is not at risk.
Cons: expensive service. Enrollment fees for an ASIN are $200 and there are some extra conditions (less than 15 reviews, non-adult products, etc). Reviews are "marked" with the "Vine customer review of free product" text next to the review text
7. Snagshout
Yet another rebate site, nothing new and nothing special about this one
Pros: works for Amazon, Walmart, eBay and the Apple App Store
Cons: you are manipulating Sales Rank and the platform only works for the US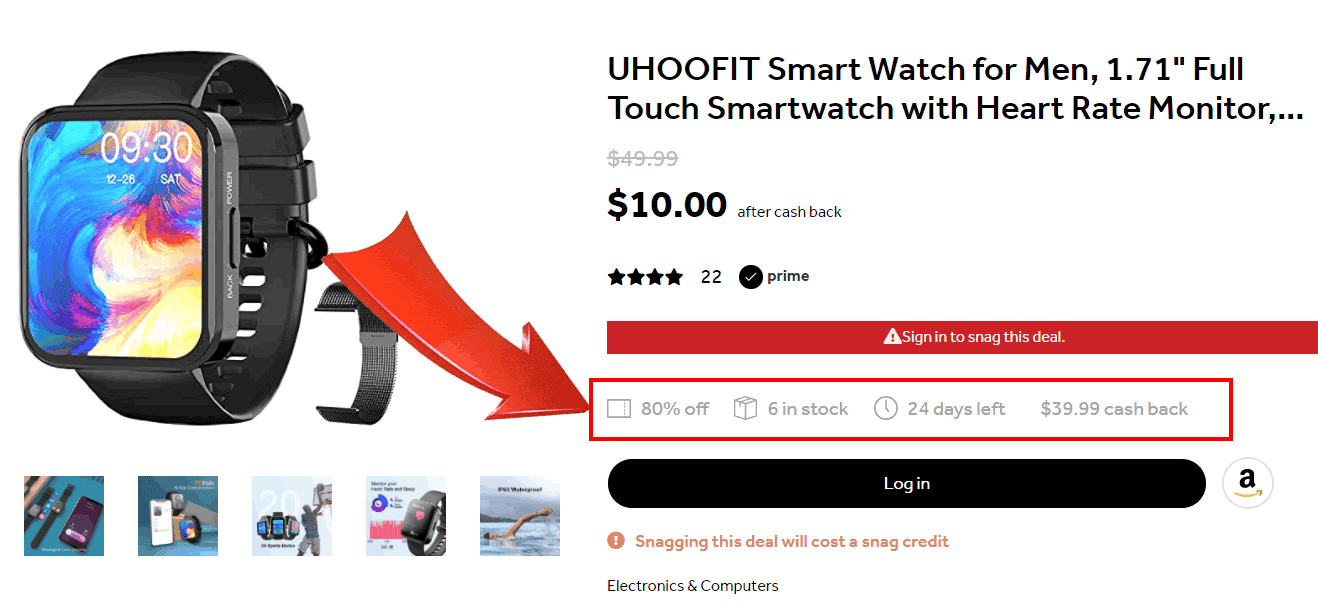 Goodie is a Polish site where you can find discounts and rebates for European Marketplaces such as Allegro and Carrefour or Chinese Marketplaces as Aliexpress
Pros: works for Europe. As you are just giving away discounts (not exchaging reviews) Amazon wouldn't be against it
Cons: doesn't work for US
TopCashback is one of the leading discount sites in the US and covers several Marketplaces.
Pros: Works for Amazon and other Marketplaces: Macy's, Best Buy, Home Depot, Walmart, eBay and Banggood
Cons: doesn't work for Europe
Quidco is the #1 cashback site in the UK with a vast database of +10M customers.
Pros: as you are just giving away discounts (not exchaging reviews) Amazon wouldn't be against it
Cons: just works for the UK
Conclusion
While Jump Send is a powerful tool, exploring its alternatives ensures you make the best decision for your Amazon business. The platforms listed above offer robust services BUT beware of rebate sites as Amazon has an eye on them and may suspend your listings or even your Amazon Seller account for Sales Rank manipulation.
So, to me, I would use Viral Launch as a Jump Send alternative. It's Amazon Terms Of Service compilant and has a broader market coverage, including several European countries. It's also affordable in smaller markets. However, it's pricier for the US market compared to Jump Send.
Amazon Vine is an interesting paradox and, also, IS THE ALTERNATIVE. While Amazon disapproves rebates, it runs its own rebate program, ensuring 100% compliance. The program, however, comes with its costs and conditions and a $200 enrollment fee per ASIN.
On the other hand, we have other alternatives such as Rebaid and Rebatekey, both platforms offering rebates. While they have large customer databases seeking discounts, there's a significant risk factor due to Amazon's stance against sales rank manipulation. RebateKey, in particular, faced the backlash of being removed from the Amazon Partner Network.
Vipon has the most expansive customer database among rebate sites. But, like the others, it stands on shaky ground due to Amazon's policies against rebates.
Viralix could be a great Jump Send alternative too, if you're looking for a different approach, as it introduces a twist by targeting influencers and affiliates instead of direct customers. Yet, the inherent sales rank manipulation remains a concern.
Snagshout and Goodie.pl diversify the market reach beyond Amazon to platforms like Walmart, eBay, Apple App Store, and Aliexpress. While Snagshout is confined to the US market, Goodie.pl caters to the European and Chinese markets but lacks a US presence.
TopCashback and Quidco emphasize discounts over rebates, which are better seen in the eyes of Amazon. TopCashback is dominantly US-centric, covering an impressive range of marketplaces, whereas Quidco, with its massive customer base, is exclusively tailored for the UK market.
So, from my expert perspective, I'd wtick to Amazon Vine and Viral Launch as a Jump Send alternative. Why? Well, while the appeal of broad customer databases and the prospects of accelerated sales is tempting, it's imperative to weigh the risks, especially concerning Amazon's stringent policies. I can't recommend to any of my clients or readers to play russian roulette with it's business. So, it would be prudent to continually monitor Amazon's policies and adapt strategies accordingly.
More posts