Ever wondered how you can improve your inventory management? today, we are going to talk about the shipping and receiving software and how it can help you optimize resources.
What is a shipping and receiving software
This is basically a tool that can help you on 4 key points:
Optimize your resources and save time in shipping management
Take control of all your company's assets. Improve and streamline all internal processes to achieve higher profits. Have continuous knowledge of the status of documents and optional integration with pre-sales module for mobile terminals and treat different types of documents to control the movement of available units according to different variables (customers, representatives, items, families, populations, and routes).
Achieve greater efficiency and agility in all operations carried out
From the receipt of goods from suppliers to the management of customer collections. Improve traceability, can perform various operations, base the product as a concept of purchase, sale, and stock control and generate various reports and control processes (detailed list of daily sales, management of collections/payments, etc.).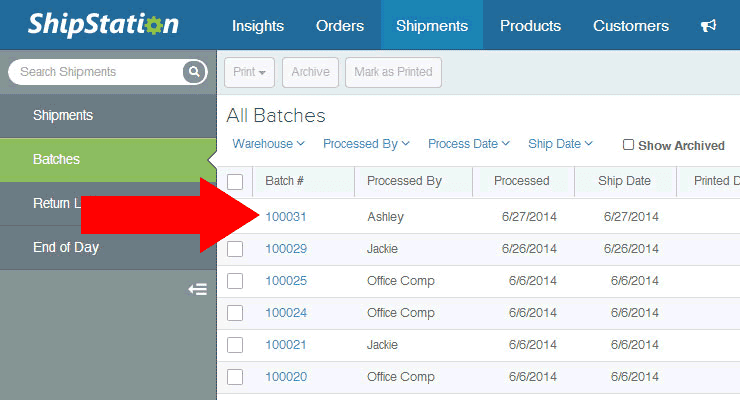 Seamlessly connect your office and to your warehouse
With a shipping and receiving software you get a powerful business management solution that can shorten the order fulfillment lifecycle, reduce moving parts, eliminate the need for manual data entry at shipping terminals and increase your inventory visibility.
Real-time alerts
Get inventory quantity, fulfillment status, payment, shipping alerts, and more.
Shipping and receiving software features
If you are looking for the best shipping & receiving software, you should consider one with the following features:
Easy to use
The best warehouse management software should be easy to use and intuitive, meaning any member with access to the program should quickly understand how it works. Adapted to the business, software to manage the warehouse of a store is not the same as one intended for industrial complexes. Scalable, it must be able to provide solutions as the business grows. Focused on logistics, allowing stock or inventory management in real-time, to know at all times what is the situation of the warehouse.
Fulfilling your company's needs
Likewise, it must be able to assign tasks and resources according to the needs of each moment. It must be able to integrate with other tools and be compatible with programs such as Word, Excel, or Adobe Reader, and the files generated must be exportable in multiple formats.
Report, analyze and get insights
Of course, it must be able to analyze the results and draw conclusions about the evolution of warehouse management.
Automatically generated shipments
You should look for a tool with no more guesswork about shipping and receiving. For example, it should have
automatically generated pending shipment records
expected inbound and outbound shipments for the day at all times
Multi device
You should expect the tool to be working both on Tablets and Mobile devices and, of course, on Android, iOS, Windows and BlackBerry.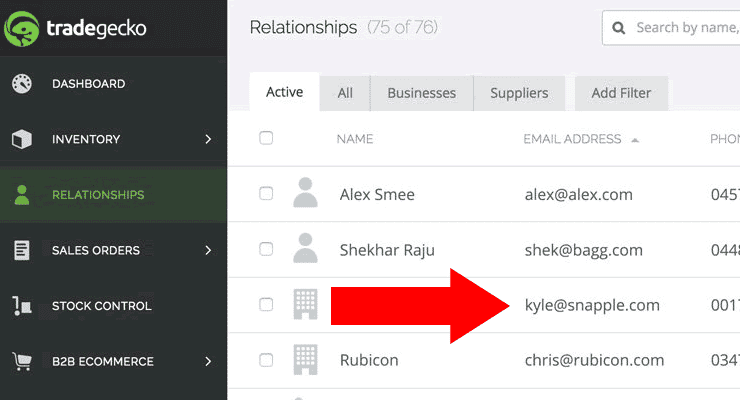 Multiple integrations
This is key for every software. Your shipping and receiving software should have integrations with couriers and carriers and with your ecommerce platform, wether it's WooCommerce, Shopify, Magento, Amazon or another one.
Payment alerts
If a customer's credit card fails to process, you should be able to alert your shipping staff before the goods leave the building or you will leave money on the table: emails, text messages or push notifications work great for this.
Shipment tracking
Specially when it comes to Amazon, you shipment tracking must be placed on 95% or more of the orders. So you sholud look for a tool with easy-to-use tracking tools.
Inbound and outbound alerts
Shipping and receiving software should automatically send notifications to relevant purchasing and production managers when expected shipments have been received, allowing you to expedite your company's inspections, returns, and reshipments.
Reconciling
I would look for a tool that reconciles everything with just one click: purchase orders, shipments, courier manifestos, taxes…
Best shipping and receiving softwares
Meeting all the previous needs, you have lots of great alternatives on the market. Some of them are:
More posts
I work as an independent eCommerce and Amazon consultant.
Clients
Estrella Damm, Intersport, Bella Aurora, Lladró, Textura Interiors, Nice Things Palomas, Castañer, Due-Home and many other clients.
Lecturer & Teacher
I teach and have been a speaker at: Meet Magento, Prestashop, Prestashop Day, SEMRush, Cambra de Comerç Barcelona, ​​ClinicSEO, Ecommbeers, Ecommbrunch, Ecommercetour.com, Ecommfest, EOI, ESIC-ICEMD, Foxize, Generalitat de Catalunya, Inesdi, Quondos and The Valley. In addition, I have done in-company trainings for brands such as Orange and Adidas.
Writer
I collaborate writing articles for Helium 10 blog, Shopify, SEMRush, La Vanguardia, eCommerce-news.es, Marketing4ecommerce...
Partner
Helium 10, Jungle Scout, Avask, Sellzone, Helium 10 Seller Solutions Hub Partner
Social
LinkedIn, Twitter, Wikipedia, Youtube, Quora, ISNI 0000000513224289, About Jordi Ordonez