Repricing is a strategy used by Sellers and Merchants to manage their prices and try to always have the best offer compared to their competitors.
Repricing can be done within Amazon as well as on Walmart, eBay, your own ecommerce and other platforms.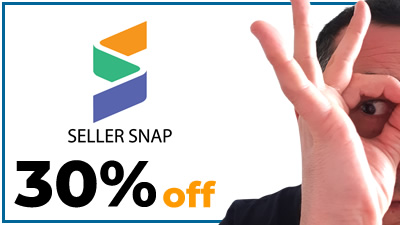 There are specific tools to manage these price changes such as SellerSnap, BQool or RepricerExpress (for Amazon) or to modify prices on your own website, such as Boardfy, Prisync, NetRivals…  These tools are called Amazon Repricers or repricing software and follow a series of automatic and user-defined strategies.
These tools and strategies allow sellers to maximize their sales and conversion rate, as well as to gain more Buy Box share in product files where there is more than one seller. Some of the most typical repricing strategies are:
manual repricing
dynamic repricing
automated repricing
and repricing based on vendor's own rules
Why it is necessary to reprice on Amazon
Well, basically, because your competitors do it too and having the best price will increase:
your number of sales for being the best priced seller
your conversion rate
your Buy Box quota earned
And, to define our ideal price, we must take into account not only the price of competitors, but also the following points:
COGS (Cost Of Goods Sold): how much it costs to manufacture and/or import our products
Competitors: supply and demand
Amazon Commissions and Fees
Costs of creating offers on Amazon
Calculate your repricing price on Amazon
As we just discussed, let's take a look at COGS, Competitors, Amazon Commissions and Fees & Costs of creating offers on Amazon
COGS
The initial cost of your product, either manufactured from scratch (Private Label) or purchased from a distributor or wholesaler (through Alibaba, a dropshipping site, etc).
This cost will be part of your P&L or income statement. Other factors that can affect the P&L and that would fall under COGS are:
Market research costs to find the product
Product design costs
Costs of patenting the product or patenting its design, functionalities…
Manufacturing costs
Cost of development materials (raw materials, for example)
Product inspection costs
Transportation costs (e.g. to ship the product from China to your country)
Customs costs
Costs of shipping the product from your warehouses to Amazon FBA warehouses (i.e. inbound shippings costs).
Supply and demand
If you are one of the first sellers to sell a product that eventually turns out to be a top seller, you can charge a higher initial price.
But, if you are a merchant selling products similar to those of your competitors, you will not be able to raise the price unless you introduce some significant change, such as premium options, better manufacturing materials than the competition….
In other words, the price of your product will be determined by the prices of your competitors and also by the demand for the product.
The more sellers, the lower the price. The less demand, the lower the price.
Amazon Commissions
This is an important chapter in which you should use an Excel or FBA calculator.
Amazon's fees play a very important role in your final price. Take into account costs such as:
$39.99 per month for selling on Amazon's Marketplace
Between 12% and 15% average commission on each sale
Advertising expenses
Logistics costs, either with own logistics (FBM) or from Amazon (FBA or Seller Fulfilled Prime)
Warehousing costs at Amazon's fulfillment centers
Costs of moving our SKUs between different Amazon warehouses, since not all inbound shipments will end up in the same warehouse, nor will those SKUs stay in that warehouse forever.
Other Amazon fees: closing fee, cost of gift wrapping, Amazon Vine fees, etc.
It is also important to consider the costs of returns and refunds, at least for a % of our sales.
Costs of creating Amazon offers
Creating a Flash offer, 7-day offer, discount coupon, BOGO (Buy One Get One), etc on Amazon is not free.
In addition, there are several peak seasons in which we will have to create offers: Black Friday, Prime Day, Cyber Monday, Christmas, etc.
These costs must be taken into account since at least two of them directly affect the final price and our clean margin:
Cost of creating the offer
% discount we will offer in the offer
This is also valid for the creation of Subscribe & Save promotions, which usually offer between 5% and 10% discount for subscribing to the product.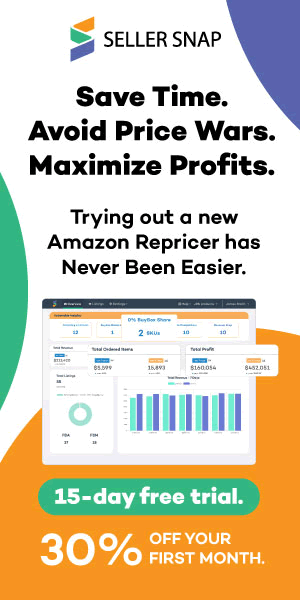 Key factors to win the Buy Box when repricing
Let's now take a look at the main Buy Box factors to win the maximum quota when you are also using Amazon repricing strategies.
Price is the number 1 sales driver
Indeed, this is true in all countries. Price + convenience. In other words: price + fast and, if possible, free shipping.
But there are other factors that also affect the price we can charge:
Product reviews
For me, this involves several aspects
Product feedback (reviews)
Seller Feedback (reviews in seller's profile)
Number of questions asked and answered in the listing
The higher the number of positive reviews, the more we can raise the price of the product, since it is assumed that it will be better than that of the competitors. Of course, making sure that raising the price does not affect our CVR (Conversion Rate).

Not all your competitors are your competitors
Don't lump everyone who sells a product similar to yours together. Compare their:
Prices
Reviews
Look at how many unverified reviews there are.
And the fake reviews number. Use Fakespot.
How many reviews include image and video
Also if the video reviews have generated a carousel of video reviews. That usually means: TOP product
Negative reviews (painpoints and weaknesses)
Estimate your % of returns based on negative reviews
Seller feedback, especially negative feedback
Fulfillment
Seller's country of origin
Quality of your listings: texts and, above all, images
All of this can help us narrow down who our true competitors are, as well as who the sellers are who can truly compete with us for the Buy Box of the same ASIN.
Amazon Retail and Amazon private label
While we're on the subject of the Buy Box, as you may know, Amazon Retail usually wins it 9 times out of 10 when they are selling the same product as you or other Sellers.
But the good news is that there are ways to gain Buy Box share. In fact, Amazon Retail itself is willing to share a % of Buy Box with the other Sellers so that they too can sell units of that ASIN.
There are also ways to beat Amazon Retail in the Buy Box, for example, repricing and being cheaper than them. But, of course, you will have to be very aggressive with price reductions and without losing sight of the fact that Amazon Retail, in many occasions, loses money selling products.
In fact, 2022 was the first year that Amazon Retail presented its income statement separating Advertising from Operations. And, oh, surprise, it turns out that Amazon Retail is not very profitable.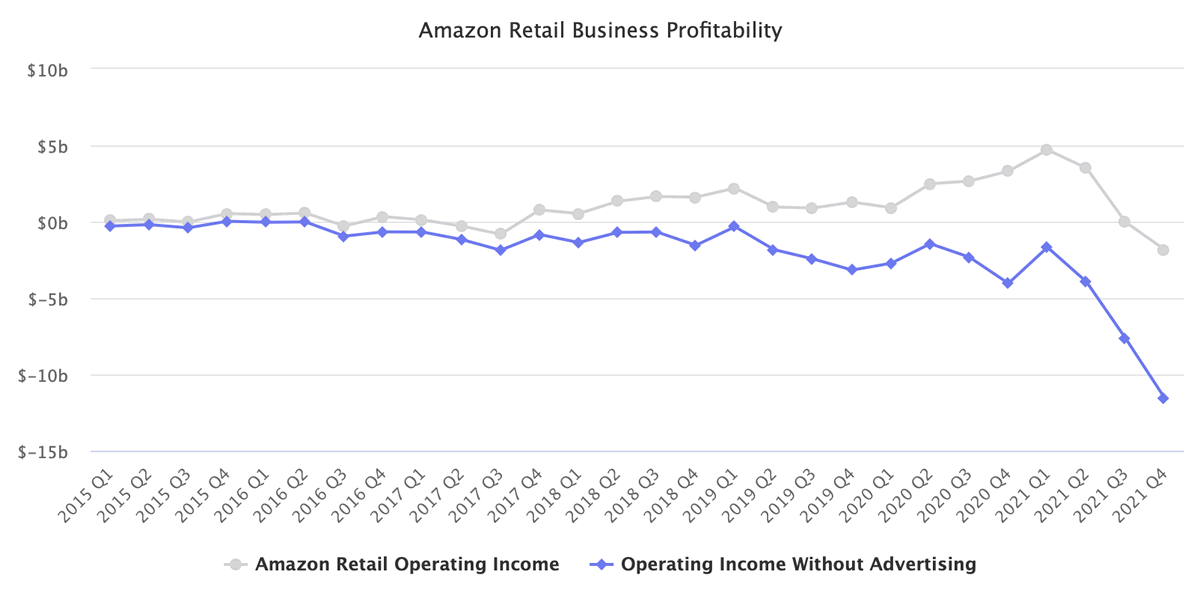 In the fourth quarter of 2021, Amazon's retail operating loss was $1.8 billion, the highest loss in over six years. It would have been an $11.6 billion loss if not for advertising
Therefore, we can compete against Amazon Retail to win the Buy Box but we can also lose a lot of money in that battle.
You won't compete directly against them, but leep in mind Amazon's Private Label brands, such as Amazon Basics, Solimo, Stone&Beam, Amazon Elements… This is important when you're using a repricing strategy such as "Follow competitor / Lowest competitor / Multiple competitors", which we'll discuss in no time.
Product condition
Here we are talking about new products vs. second-hand or reconditioned products.
Keep in mind that you have to compete in the Buy Box against sellers selling the same product and with the same condition. You cannot, for example, compete on pricing with a new product vs. a refurbished product being sold by Amazon Warehouse.
That is, it is important that, in your repricer's seller exclusion list, you make sure to include Amazon Warehouse and other second hand sellers.
Delivery time
Delivery time is also a determining factor in winning the Buy Box. The faster the product arrives (and with free shipping), the better. A clear example of this is the famous "Arrives before Christmas" that we can see in many listings in December. Without that promise of delivery, conversion will drop dramatically.
This is not true 100% of the time, as there are some products that cannot be put into FBA or Seller Fulfilled Prime. For example, perishable products, products that require customization, etc.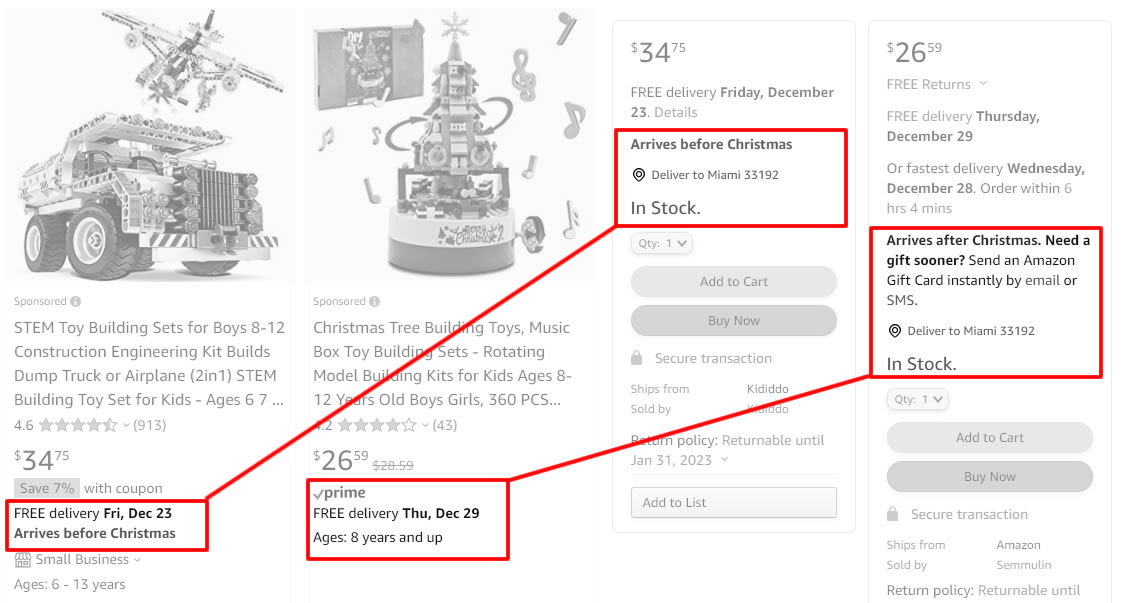 Stock, Stock, Stock
There is a very simple principle: Amazon is an online store, so you need stock for its customers to buy from you. If you don't have stock, you can't win the Buy Box.
This implies several things:
No stock-outs
If you break stocks, keep it to a minimum, since the breakage history is also important to win the Buy Box.
Maintain a healthy IPI Score (Inventory Performance Index).
This index evaluates the efficiency of inventory management and is high when there are no overstocks or stock-outs.
Therefore, it is very important to use inventory management software such as inFlow, SoStocked, Ordoro or Skubana. 
Remember Seller Feedback
When you match the lowest price + most competitive shipping costs + best logistic option with other sellers, there is a key factor to win the Buy Box.
In case of a tie in pricing, fulfillment and "shipment speed", Seller Feedback breaks the tie.
The higher the number of Seller Feedback reviews and their higher average rating, the more chances you have to win the Buy Box. It's as simple as that. A high fulfillment rate along with a low number of A to Z complaints, returns and refunds will help you earn Buy Box quota.

Use your data and experience as a salesperson
While a repricer will do much of the work, it can never match the experience you have selling your product and the historical data you have to make decisions.
For example, when you know what your competitors are doing, when you know what's happening in peak seasons, when you know how consumers behave… all of that can help you make pricing decisions that a repricer can't make for you.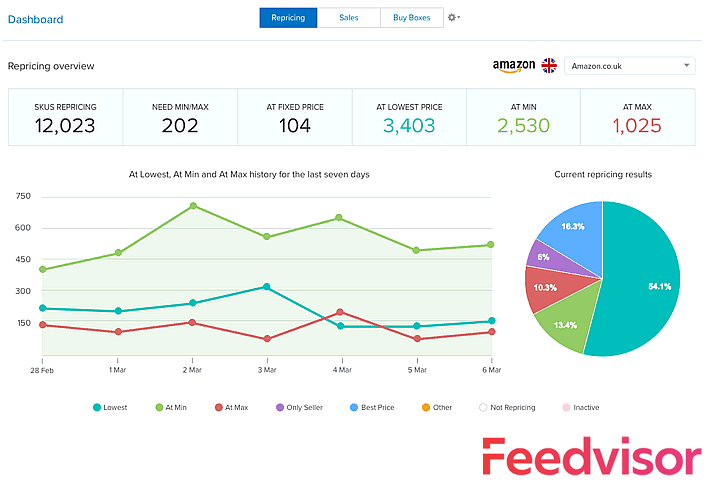 Don't change your strategy every day
One of the big problems selling on Amazon is not having patience. "Geez, this isn't working for me, I'm going to change strategy" and do this every 8h or every 24h or every 48h.
Changing strategy so often only causes us to lose focus and, above all, we do not consolidate our prices or allow them to produce results so that we can analyze what is going on.
Sometimes, it is better to let the repricer run its course and focus on other aspects such as marketing, sales, Sponsored Products / Brands / Display campaigns, attracting traffic from outside Amazon to our listings, analyzing the competition…
Conclusions
So now you know how to calculate your Amazon repricing price. Are you ready to use a repricer? Check our reviews and choose the best one for you
More posts
I work as an independent eCommerce and Amazon consultant.
Clients
Estrella Damm, Intersport, Bella Aurora, Lladró, Textura Interiors, Nice Things Palomas, Castañer, Due-Home and many other clients.
Lecturer & Teacher
I teach and have been a speaker at: Meet Magento, Prestashop, Prestashop Day, SEMRush, Cambra de Comerç Barcelona, ​​ClinicSEO, Ecommbeers, Ecommbrunch, Ecommercetour.com, Ecommfest, EOI, ESIC-ICEMD, Foxize, Generalitat de Catalunya, Inesdi, Quondos and The Valley. In addition, I have done in-company trainings for brands such as Orange and Adidas.
Writer
I collaborate writing articles for Helium 10 blog, Shopify, SEMRush, La Vanguardia, eCommerce-news.es, Marketing4ecommerce...
Partner
Helium 10, Jungle Scout, Avask, Sellzone, Helium 10 Seller Solutions Hub Partner
Social
LinkedIn, Twitter, Wikipedia, Youtube, Quora, ISNI 0000000513224289, About Jordi Ordonez